Harvard Study Shows That Those With Prolonged Long COVID Will Likely Suffer From Nerve Damage And Peripheral Neuropathy
A new study by researchers from Harvard Medical School and Massachusetts General Hospital-USA shows that those with prolonged
Long COVID
will likely suffer from nerve damage and peripheral neuropathy.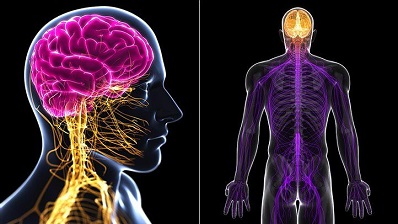 To date, majority of so called 'recovered' COVID-19 patients report a variety of long COVID symptoms including unexplained fatigue/exertional intolerance and dysautonomic and sensory concerns.
Indirect clinical and theoretical evidence links long COVID to incident polyneuropathy affecting the small-fiber (sensory/autonomic) axons.
The study team analyzed cross-sectional and longitudinal data from patients with World Health Organization (WHO)-defined long COVID without prior neuropathy history or risks who were referred for peripheral neuropathy evaluations. The team captured standardized symptoms, examinations, objective neurodiagnostic test results, and outcomes, tracking participants for 1.4 years on average.
The study findings showed that among 17 patients (mean age 43.3 years, 69% female, 94% Caucasian, and 19% Latino), 59% had ≥1 test interpretation confirming neuropathy. These included 63% (10/16) of skin biopsies, 17% (2/12) of electrodiagnostic tests and 50% (4/8) of autonomic function tests.
One patient was diagnosed with critical illness axonal neuropathy and another with multifocal demyelinating neuropathy 3 weeks after mild COVID, and ≥10 received small-fiber neuropathy diagnoses. Longitudinal improvement averaged 52%, although none reported complete resolution. For treatment, 65% (11/17) received immunotherapies (corticosteroids and/or IV immunoglobulins).
Interestingly, it was found that among evaluated patients with long COVID, prolonged, often disabling, small-fiber neuropathy after mild SARS-CoV-2 was most common, beginning within 1 month of COVID-19 onset. Various evidence suggested infection-triggered immune dysregulation as a common mechanism.
The study finings were published in the peer reviewed journal: Neurology: Neuroimmunology & Neuroinflammation.
https://nn.neurology.org/content/9/3/e1146
Please help support this website by making a generous donation not only for the sustainability of the website but also for all our research and community initiatives. We are not funded by any entities and really need help. Your help not only saves lives directly but also indirectly.
https://www.thailandmedical.news/p/sponsorship
Past studies have already shown that SARS-CoV-2 infections can cause long-term disability (long COVID) with new neurologic manifestations after even mild infections.
https://www.who.int/publications/i/item/WHO-2019-nCoV-Post_COVID-19_condition-Clinical_case_definition-2021.1
Numerous reports of peripheral neuropathy include G uillain-Barré syndrome, mononeuritis multiplex, brachial plexitis, cranial neuropathies, and orthostatic intolerance, although some studies included patients with potentially contributory conditions.
https://jamanetwork.com/journals/jamaneurology/article-abstract/2749401
Various long COVID symptoms overlap with those of small-fiber polyneuropathy (SFN).
https://www.sciencedirect.com/science/article/pii/S2589537021002996
Hence, the study team prospectively analyzed a cross-section of patients with long COVID evaluated for incident neuropathy.
To date, many individuals infected with the SARS-CoV-2 virus continue to experience "long-COVID" symptoms persisting at least three months after recovery from COVID, even after asymptomatic or mild cases. These include difficulty getting through normal activities, faintness and rapid heart rate, shortness of breath, cognitive difficulties, chronic pain, sensory abnormalities, and muscle weakness.
This new study findings suggests that some patients with long-COVID have long-lasting nerve damage that appears caused by infection-triggered immune dysfunction.
The study which included 17 patients with COVID (16 with mild cases) who met WHO criteria for long-COVID. They had been evaluated and treated in 10 U.S. states/territories. Evaluations revealed evidence of peripheral neuropathy in 59%. Typical symptoms of neuropathy nerve damage include weakness, sensory changes, and pain in the hands and feet as well as internal complaints including fatigue.
Lead author Dr Anne Louise Oaklander, MD, Ph.D., an investigator in the Department of Neurology at Massachusetts General Hospital told Thailand
Medical News
, "This is one of the early papers looking into causes of long-COVID, which will steadily increase in importance as acute COVID wanes. Our study findings suggest that some long-COVID patients had damage to their peripheral nerve fibers, and that damage to the small-fiber type of nerve cell may be prominent."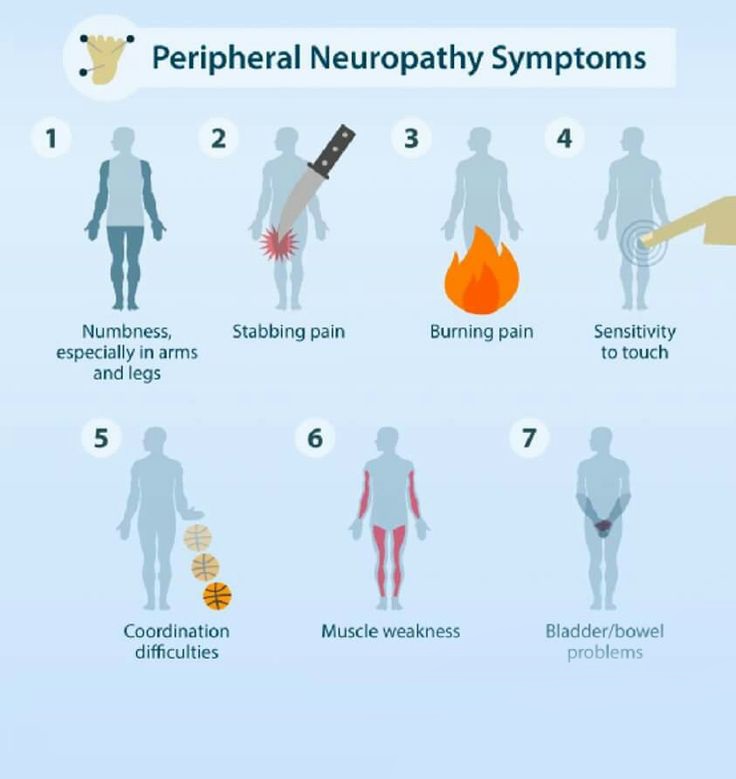 She further advises that if patients have long-COVID symptoms that aren't otherwise explained and aren't improving, they might benefit from discussing neuropathy with their doctor or seeing a neurologist or neuromuscular specialist.
The hypothesis that some long COVID symptoms reflect underlying small-fiber pathology is supported by research observation of small-fiber loss applying in vivo corneal confocal microscopy to patients with long COVID. As with other post-COVID neurologic illnesses, susceptibility to inflammatory mediators appears essential. Autopsy study of post-COVID patients identified neuritis with perivascular macrophage infiltrates but no viral antigens, implicating inflammatory immune responses rather than direct infection. In addition, 1/4th of human DRG neurons express mRNA for SARS-CoV-2–associated receptors and deploy ACE2 protein. Thus, virus or spike protein fragments may attach to them, promoting formation of antibodies that can also target adjacent neural epitopes. Here, the slightly delayed onsets, prolonged postinfectious courses, and apparent responses to continued immunotherapy suggested dysimmune mechanisms.
The study findings strengthen evidence linking several idiopathic multisymptom conditions including SFN and fibromyalgia with dysimmunity, sometimes incident to infections or vaccinations. As with COVID-incident Guillain-Barré syndrome and all referral-based case series, the current cases neither confirm causality nor the clinical significance or magnitude of any association. However, identifying small-fiber neuropathy and multifocal motor neuropathy in small sample of patients with WHO-defined long COVID provides rationale and preliminary data for larger investigations and may influence interim medical evaluations of similar patients.
Dr Oaklander further added, "Research findings from our study team and others is clarifying what the different types of post-COVID neuropathy are, and how best to diagnose and treat them. Most long-COVID neuropathies described so far appear to reflect immune responses to the virus that went off course. And some patients seem to improve from standard treatments for other immune-related neuropathies."
Dr Oaklander however cautioned that there hasn't been enough time to conduct clinical trials to rigorously test specific treatments.
It was found that most patients treated with sustained IVIg, the primary treatment for inflammatory neuropathy, with preliminary evidence of effectiveness for dysimmune SFN, perceived improvement. Some treated only with corticosteroids did as well; one participant reported that prednisone helped her toward 90% improvement and was discontinued only because of adverse effects. Others improved substantially without immunotherapy, documenting spontaneous recovery and need to individualize treatment decisions.
Thailand
Medical News
would further like to add that certain individuals with
Long COVID
suffering nerve damage have also reported improvements following supplementation with Benfotiamine.
Benfotiamine is a synthetic, fat-soluble, S-acyl derivative of thiamine that is approved in some countries as a medication or dietary supplement to treat diabetic sensorimotor polyneuropathy. Benfotiamine was developed in late 1950s in Japan.
Please help support this website by making a generous donation not only for the sustainability of the website but also for all our research and community initiatives. We are not funded by any entities and really need help. Your help not only saves lives directly but also indirectly.
https://www.thailandmedical.news/p/sponsorship
For more on
peripheral neuropathy and Long COVID
, keep on logging to Thailand Medical News.