Global COVID-19 News: Cases In Russia Exploding Despite Sputnik V, Britain Passes Half Million Mark, France On Red Alert, New York To Impose Restrictions
Global COVID-19 News
: The Global COVID-19 reported death rates have now reached 1,037,585 and while the total number of COVID-19 infections has now approached 35,189,128.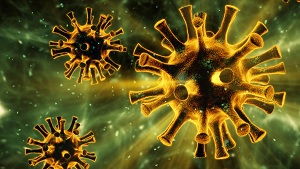 Russia
Health authorities in Russia reported on Monday a record a rise in coronavirus cases close to the maximum level in May but the country has stopped short of reimposing strict lockdown measures.
Now the fourth-highest number of cases in the global pandemic, Russia introduced harsh measures during the first outbreak of the virus including the closure of borders from March while Muscovites had to apply for electronic passes to travel round the city.'
The Russian government today confirmed 10,888 new cases, approaching the May 11 highest recorded level of 11,656. Of these new cases, 3,537 were in the capital, the worst-hit city by far, where Mayor Sergei Sobyanin said Sunday there are "many seriously ill".
Russia's Deputy Prime Minister Tatiana Golikova said Friday that a sharp upturn in cases since late September was "serious" but added that "we expected this."
She blamed people returning to workplaces and the rise in flu and pneumonia cases generally expected in autumn and winter.
In the capital of Moscow, the mayor has introduced some measures to slow the infection rate, telling those over 65 to stay at home and requiring companies to have at least 30 percent of staff working from home from Monday.
However, these measures fall far short of the tight lockdown that reached its height in Moscow in March. The capital saw its highest daily level of new cases in May, at 6,703, much higher than the current figure.
Worries over the impact of the virus, among other factors, have hit the ruble, which last month slumped to its lowest level against the euro since 2016.
To date Russia has recorded 21,475 virus deaths but many are saying that the real figures are being concealed.
Russia approved a vaccine called Sputnik V in August, claiming a world first, although large-scale clinical trials are continuing. Another Russian vaccine is also undergoing trials. To date both do not seem to be working and it has been reported that among the death are those that had been vaccinated.
Britain
Britain has now officially passed the milestone of 500,000 confirmed coronavirus infections on Sunday making it the country worst-hit by the pandemic in Europe.
Government authorities blamed a technical glitch for a sudden spike in cases announced in evening figures that had kept several thousand cases from the last week of September off the official tally.
The numbers for Sunday showed 22,961 cases for the day, a rise of more than 10,000 on Saturday's figures.
Also health authorities said the issue had now been resolved and earlier cases missed in the official count would be included in future figures.
Britain has now recorded 502,978 COVID-19 cases since the start of the pandemic, with more than 42,000 deaths.
t; Prime Minister Boris Johnson said the country faced a "very tough winter" in the battle against the disease, but said there was "hope" the situation could improve by Christmas. (We very much doubt so!)
It was reported that health authorities are meanwhile drawing up a vaccination programme that prioritizes elderly people and at-risk workers.
Vaccine taskforce chairwoman Kate Bingham "There's going to be no vaccination of people under 18. It's an adult-only vaccine, for people over 50, focusing on health workers and care home workers and the vulnerable."
The British government has already ordered tens of millions of vaccine doses from various pharmaceutical research programmes, including the one led by the University of Oxford and AstraZeneca.
Nine candidates for a vaccine are currently in the final stages of clinical trials, but there is so far no indication of when a vaccine will be ready for mass rollout.
Also interesting is that new studies are indicating that some these vaccines could cause adverse issues in the long term.
https://www.thailandmedical.news/news/breaking-covid-19-drugs-remdesivir-approved-by-trumps-administration-causes-serious-kidney-problems-eu-regulators-starts-safety-review
France
France was preparing on Sunday to have its capital Paris be placed under maximum coronavirus alert as alarming COVID-19 infection numbers appeared to leave the French government little choice but to tighten restrictions in and around the capital.
The capital's trademark bars and cafes are threatened with complete closure as early as Monday after Health Minister Olivier Veran announced that only improved COVID-19 infection rates could prevent such a step.
He warned on Thursday, saying new restrictions would mean "No more family gatherings, no more evenings out, and a total closure of bars".
A reprieve looks unlikely after France reported a 16,972 new coronavirus cases on Saturday alone, the highest daily number since the country began widespread testing.
Infection figures from the regional health agency ARS show new coronavirus cases remaining above 250 per 100,000 people in Paris, a threshold triggering the maximum alert protocol which has already hit the southern cities Aix-en-Provence and Marseille and their surroundings, as well as the French overseas territory of Guadeloupe.
The ARS director for the Paris region, Aurelien Rousseau, on Sunday said, "There is no justification for denial. The numbers are what they are, and they are weighing heavily."
French media on Sunday published a poll saying that 61 percent of people living in Paris and its suburbs were in favour of a complete closure of bars, which are currently authorized to remain open until 10 pm.
The mayor of Paris, Anne Hidalgo told reporters on Sunday that "it's not a done deal, there is still work being done, we're still talking". But she also conceded that the health situation was "very serious".
French authorities have said it will target primarily establishments that "serve alcoholic drinks without food".
Café and restaurant owners are still hoping that they can dodge a similar fate, at least for now.
The authorities are evaluating a proposal submitted by restaurants for voluntary restrictions including registering the home addresses of their clients and limiting the number of people at each table before submitting their recommendations to the government.
Most other large French cities including Lille, Lyon, Grenoble and Toulouse are also hovering near the maximum alert threshold and similar measures as in the capital could be in store for them, too.
The labour union organization UMIH, which represents cafes, bars, hotels, restaurants, brasseries and discos, has warned that 15 percent of France's 220,000 establishments in the sector are threatened with bankruptcy because of virus restrictions, with up to 250,000 staff facing unemployment.
The authorities has said it will take every precaution necessary to avoid a new state of emergency that would require a generalized lockdown like the one imposed at the height of the outbreak, from mid-March to mid-May.
France's total death toll from COVID-19 is 32,198 after recording 49 more fatalities on Saturday.
New York
It was reported that New York City's mayor has asked the state for permission to close schools and reinstate restrictions on nonessential businesses in several neighborhoods because of a resurgence of the coronavirus.
If approved, would mark a disheartening retreat for a city that enjoyed a summer with less spread of the virus than most other parts of the country, and had only recently celebrated the return of students citywide to in-person learning in classrooms.
Mayor Bill de Blasio said shutdowns would happen starting Wednesday in nine ZIP codes in the city,
Also about 100 public schools and 200 private schools would have to close. Indoor dining, which just resumed a few days ago, would be suspended. Outdoor restaurant dining would shut down in the affected neighborhoods as well, and gyms would close.
However, houses of worship would be allowed to remain open with existing restrictions in place.
New York City mayor said he was taking the action in an attempt to stop the virus from spreading deeper into the city and becoming a "second wave," like the one that killed more than 24,000 New Yorkers in the spring.
In the last two weeks, the number of new cases of the virus has been rising in pockets of the city, predominantly in neighborhoods in Brooklyn and Queens that are home to the city's large Orthodox Jewish population.
Almost 1,100 people have tested positive in Brooklyn in just the last four days, according to state figures.
The announcement shortly after Gov. Andrew Cuomo complained that local governments with coronavirus hot spots had "not done an effective job" of enforcing social distancing rules.
Cuomo said, "If a local jurisdiction cannot or will not perform effective enforcement of violating entities, notify the state and we will close all business activity in the hot spots where the local governments cannot do compliance."
He did not immediately comment on de Blasio's proposed shutdown in the areas where the virus is spiking.
It was said that as many as 600,000 people live in the neighborhoods affected by the proposed shutdown, de Blasio said. He said the lockdown could be lifted in 14 days or 28 days if the percentage of people testing positive for COVID-19 declines.
The SARS-CoV-2 coronavirus was estimated to have hit between 1 and 2 million people in New York City, mostly in the spring before testing was widely available.
By the summer's end, the city appeared to have the virus partly in check, averaging fewer than 240 new cases per day citywide as recently as Sept. 7.
The city's infection rate remains relatively low, with around 420 new cases a day over the past few days, but those have been concentrated in a handful of neighborhoods. The nine ZIP codes singled out by the mayor have been responsible for more than 20% of all new infections in the city over the past four weeks, though they represent only 7% of the population.
The mayor had said in the past that public schools were largely unaffected by the rise in virus infections in Orthodox Jewish neighborhoods, but he said Sunday that public schools in the hot spot neighborhoods would be closed "out of an abundance of caution."
Michael Mulgrew, United Federation of Teachers President praised the decision. He said, "This is the right decision, one that helps protect our schools, our neighborhoods, and ultimately our city."
New York Governor has allowed New York City restaurants to resume indoor dining starting on Sept. 30, but at only 25% of their seating capacity. Several friends in the restaurant business said Sunday that shutting down for a while might be better.
Meanwhile in the rest or the United States, COVID-19 cases are rising in more than 20 states and daily new infection rates are indicating that the cooler season is indeed going to be real bad.
For more
Global COVID-19 News
, keep on logging to Thailand Medical news.