Drug News: Study Shows Gabapentin Often Prescribed To Women For Pelvic Pain Is Ineffective And Causes Lots Of Side-Effects!
Drugs News
: A new study by researchers from the Universities of Edinburgh, Birmingham, Oxford and Nottingham have found the drug Gabapentin that is regularly used to treat chronic pelvic pain in women has been found to be no more effective than a placebo.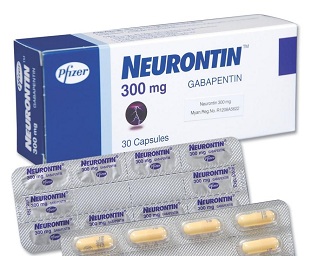 Chronic pelvic pain is estimated to affect 2–24% of women worldwide, and is associated with substantially reduced quality of life and a 45% reduction in work productivity. It can be associated with underlying pathology such as endometriosis, but in up to 55% of women, no obvious cause is identified at laparoscopy. Management of chronic pelvic pain within gynaecological practice is difficult as no established treatments are available, but careful exploration of symptoms and history can point to non-gynaecological causes of chronic pelvic pain, for which some effective treatments exist.
Gabapentin, sold under the brand name Neurontin among others, is an anticonvulsant medication used to treat partial seizures, neuropathic pain, hot flashes, and restless legs syndrome.
The study findings are published in the journal: Lancet.
https://www.thelancet.com/journals/lancet/article/PIIS0140-6736(20)31693-7/fulltext
The researchers recommend against routinely prescribing the drug gabapentin for women with the condition as a result this study findings.
It is said that chronic pelvic pain affects up to 24 percent of women worldwide to varying degrees. It is estimated that as many as one million in the UK are affected by the condition.
It was reported that in more than 55 percent of women there is no known cause. If no underlying cause is found, the pain is much more difficult to treat.
The drug Gabapentin is used to manage many forms of chronic pain. In two separate surveys, 74 percent of GPs and 92 percent of gynaecologists said that they would consider prescribing the drug for chronic pelvic pain.
The study team tested the drug's effectiveness in treating chronic pelvic pain through a randomized clinical trial involving 306 women with the condition and no known underlying cause.
For the latest study, 153 women received gabapentin and 153 received placebo for 16 weeks. Neither group nor the prescribing clinicians knew what they were receiving.
The study participants were asked to rate their average pain and worst pain, using a scale from zero to ten, on a weekly basis. The scores were then averaged for the drug and placebo groups.
The researchers found that there was very little difference between the reported pain in both groups.
Significantly however, the group that received gabapentin reported experiencing more side-effects including dizziness, drowsiness and changes of mood than the placebo group.
The study team says that gabapentin should no longer be considered in the treatment of chronic pelvic pain where no cause has been identified, and other avenues of treatment should be explored, such as different drugs, physiotherapy and cognitive behavioral therapy.
&am p;nbsp;
The research work was funded through the Efficacy and Mechanism Evaluation Programme, a Medical Research Council (MRC) and the National Institute for Health Research (NIHR) partnership.
Dr Andrew Horne, a Professor and lead researcher from the University of Edinburgh's MRC Centre for Reproductive Health, commented, "We have been prescribing this drug for many years with little evidence of its effectiveness. As a result of our study, we can confidently conclude that gabapentin is not effective for chronic pelvic pain in women where no cause has been identified. More research is needed to explore if other therapies can help instead."
Dr Andy Shennan, Professor of Obstetrics, and Clinical Director NIHR Clinical Research Network South London, further added, "This important study was delivered in the UK across 39 sites in the NIHR Clinical Research Network (CRN). It is vital that large studies like this help answer these important health questions to guide management of these debilitating and common conditions."
The study team further commented,"Similar to many clinical trials for treatments for pain, we observed a potential placebo effect. The trial was not designed to investigate the neurobiological mechanisms behind this effect, but information offered in relation to treatment, patients' expectations, previous encounters with gabapentin, and the therapeutic milieu can all generate this response. Nonetheless, the placebo effect observed is very relevant, because of the side-effect profile of gabapentin and its potential addictive properties. In conclusion, our results show that gabapentin did not relieve pain in women with chronic pelvic pain, and that gabapentin was associated with higher rates of side-effects than placebo."
For more
Drugs News
, keep on logging to Thailand Medical News.