Deadly H5N1 Avian Flu Emerges In Hunan Province, Neighbouring Hubei In China With 20,000 Chickens Dead! No Human Cases Yet
It could not get worst for China, Bird Flu has struck the Hunan province that neighbors the province of Hubei, the epicenter for the
2019-nCoV

coronavirus
outbreak.
The outbreak was reported by Chinese officials in the city of Shaoyang in Hunan province on Saturday evenning. Initially about 4,500 chickens died from the
H5N1
infection on Saturday while local authorities decided to cull another 17,400 chickens that were infected and displaying symptoms.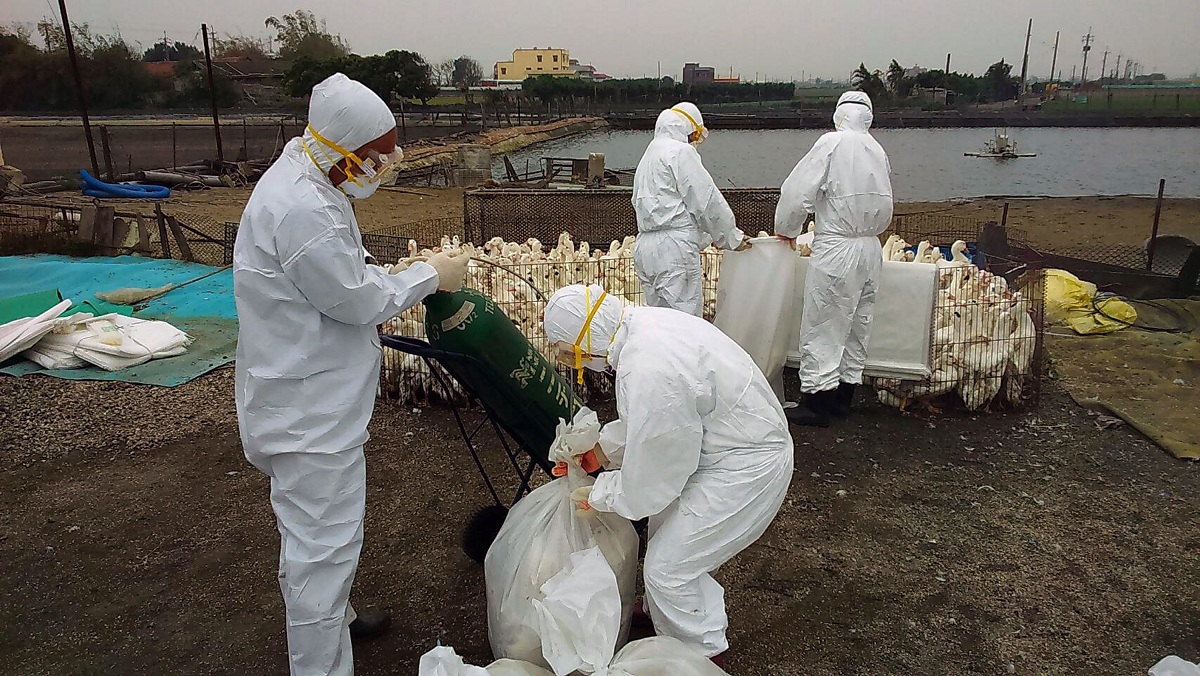 No human cases of the
Hunan H5N1 virus
have been reported so far in the province.
The
H5N1 avian flu virus
, often called
bird flu
, causes severe respiratory disease in birds and is contagious to humans. The virus was first detected in 1996 in geese in China and is especially deadly for poultry.
The
H5N1 Bird Flu virus
can be contracted by humans and normally it occurs through contact with infected birds. Bird flu is much deadlier than either Sars or the
coronavirus
.
Bird flu
is highly deadly to humans who contract it, with a mortality rate of more than 50 per cent in cases over the last 15 years, which is much deadlier to humans than either Sars (a 10 per cent mortality rate) or the novel
coronavirus
(a 2 per cent mortality rate in the outbreak so far).
From 2003 to 2019, WHO reported a total of 861 confirmed human cases of
H5N1
worldwide, of whom 455 have died. In China, 53 human cases of bird flu infections have been reported in the past 16 years, with 31 having died.
The
Hunan H5N1
outbreak comes even as the Chinese authorities continue to scramble to contain the spread of the novel
coronavirus
, further stretching the nation's already heavily strained resources needed to combat the health threats.
The deadly
coronavirus
infection had claimed more than 304 lives in China as of Sunday. So far, no deaths have been reported outside the country. The virus has sickened more than 14,395 in China and about 178 overseas so far.
China was already battling with the
swine flu
last year which lead to the deaths of hundreds of thousands of pigs and there was only a handful of cases of human transmission that was fortunately contained.
Meanwhile speculations that the
coronavirus
and the
H5N1
could combine to create a superbug is totally unfounded as both belong to different family virus types. However what is more dangerous and also very likely is that if the
H5N1
was to combine with any existing
human influenza strains
which is possible as past experimental studies have been done by the US CDC in 2004 and 2005 to see if this was possible. Such a combined strain could cause human populations to decrease by more than half in a short time.
Due to constrain in resources,
Thailand Medical
News will not be providing daily updates about the daily death tolls from the Hunan H5NI outbreak unless human transmissions have been reported.
For more updates about the
China

coronavirus

epidemic
or the
Thailand Coronavirus
scenario, keep on checking at:
https://www.thailandmedical.news/articles/coronavirus