COVID-19 News Briefs: Study Warns Lung Damage Continues In Recovered! Yet Another Study Shows Recovered Will Suffer Persistent Endotheliopathy!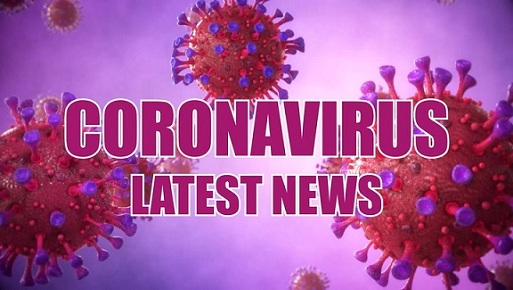 COVID-19 News Briefs
:
Study Shows That Microscopic Lung Damage Continues In The Recovered!
A new study shows that the persistent breathing issues that plague some COVID-19 survivors, known as "long COVID," may be due to microscopic processes that continue to damage lungs even after the acute infection is over!
https://www.medrxiv.org/content/10.1101/2021.08.10.21261834v1
The scientists studied blood and bronchoalveolar fluid samples from 38 patients who still had breathing problems at least three months after they were discharged from hospital.
Shockingly when compared to healthy volunteers, the airways of these COVID-19 survivors had higher numbers of cytotoxic lymphocytes (especially tissue resident CD8+ T cells), lactate dehydrogenase and albumin (biomarkers of cell death and barrier integrity).
Study co-author, Dr James Harker of Imperial College London, told Thailand Medical News, "Interestingly, similar changes were not found when comparing blood samples, where the composition of immune cells and proteins was similar to those of the healthy controls."
The study findings, which still need confirmation in larger studies, suggest some patients have ongoing disturbances in their immune cells and damage to cells that line the airways, even several months after their initial infection and discharge from hospital.
Dr Harker added, "In a small group of patients, we were able to show that the abnormalities may in fact resolve with more time."
COVID-19 News Briefs
:
Study Shows Persistent Endotheliopathy In Those Recovered In The Pathogenesis Of Long COVID Syndrome
A news Irish study shows that recovered COVID-19 patients will suffer persistent endotheliopathy and is one of the contributors to the so-called Long COVID Syndrome.
https://onlinelibrary.wiley.com/doi/abs/10.1111/jth.15490
To date, constant symptoms including breathlessness, fatigue and decreased exercise tolerance have been reported in patients after acute SARS-CoV-2 infection. The biological mechanisms underlying this '
Long COVID
' syndrome remain unknown. However, autopsy studies have highlighted the key roles played by pulmonary endotheliopathy and microvascular immunothrombosis in acute COVID-19.
The study team hypothesized that endothelial cell activation may be sustained in convalescent COVID-19 patients and contribute to
Long COVID
pathogenesis.
A total of fifty patients were reviewed at a median of 68 days following SARS-CoV-2 infection. In addition to clinical workup, acute phase markers, EC activation and NETosis parameters and thrombin generation were assessed.
Interestingly, thrombin generation assays revealed significantly shorter lag times (p<0.0001, 95% CI -2.57– -1.02min), increased endogenous thrombin potential (ETP) (p=0.04, 95% CI 15–416nM/min) and peak thrombin (p<0.0001, 95% CI 39–93nM) in convalescent COVID-19 patients. These pro-thrombotic changes were independent of ongoing acute phase response or active NETosis.
Significantly, EC biomarkers including VWF:Ag, VWF propeptide (VWFpp) and Factor VIII (FVIII:C) were significantly elevated in convalescent COVID-19 compared to controls (p=0.004, 95% CI 0.09–0.57IU/ml; p=0.009, 95% CI 0.06–0.5IU/ml; p=0.04, 95% CI 0.03–0.44IU/ml, respectively). In addition, plasma soluble thrombomodulin (sTM) levels were significantly elevated in convalescent COVID-19 (p=0.02, 95% CI 0.01–2.7ng/ml).
It was found that sustained endotheliopathy was more frequent in older, comorbid patients and those requiring hospitalization. Also, both plasma VWF:Ag and VWFpp levels correlated inversely with 6-minute walk tests.
The study findings demonstrated that sustained endotheliopathy is common in convalescent COVID-19 and raise the intriguing possibility that this may contribute to
Long COVID
pathogenesis.
COVID-19 News Briefs
will cover more articles on the latest reserach on Long COVID in coming weeks.
COVID-19 News Briefs
:
American Sequencing Lab In Illinois Warnings That Delta Is Mutating Rapidly!
Reditus Laboratories, a genomic sequencing lab in Pekin, Illinois-USA is warning that the Delta variant is mutating rapidly. Reditus CEO Dr. Aaron Rossi said on Friday night, "The Delta variant (B.1.617.2) is currently the most predominate SARS-CoV-2 circulating within the U.S. and are supported by these data within our testing area. However, we are also seeing a large number of Delta sub-variants with some only beginning to be mentioned elsewhere. Specifically, the AY.12 subvariant is not as common in U.S. circulation. However, within our testing population, AY.12 is nearly equivalent in prevalence as the original B.1.617.2. These data suggest that the Delta variant is mutating as quickly as it has risen to the predominate strain."
The lab identified 361 additional cases of the B.1.617.2 variant and its sub-variants during a sequencing run on Aug. 12. These encompassed 99% of the entire sequenced positives. Most were just from Illinois.
https://www.redituslabs.com/press-releases/
COVID-19 News Briefs
:
University Of Wisconsin Study Shows That Vaccinated Individuals With Breakthrough Infections Are Spreading the SARS-CoV-2 Virus
Alarming study findings of a new research by the University of Wisconsin have shown that in the case of breakthrough infections, the Delta variant is able to grow in the noses of vaccinated people to the same degree as if they were not vaccinated at all. The virus that grows is just as infectious as that in unvaccinated people, meaning vaccinated people can transmit the virus and infect others.
https://www.medrxiv.org/content/10.1101/2021.07.31.21261387v4
Dr Kasen Riemersma, a virologist at University of Wisconsin who is one of the authors of the study said, "We're the first to demonstrate, as far as I'm aware, that infectious virus can be cultured from the fully vaccinated infections."
Dr Ravindra Gupta, a microbiologist at University of Cambridge whose lab was one of the first to document that fully vaccinated healthcare workers could get infected with Delta and had high levels of virus in their noses commented, "Delta is breaking through more preferentially after vaccines as compared to the non-Delta variants because it's extremely infectious and evades the immune response."
Dr Katarina Grande, a public health supervisor and the COVID-19 Data Team Lead of Madison & Dane County, who led the study added, "This is an alarming finding! People with breakthrough infections many of whom do not develop COVID symptoms can unknowingly spread the virus."
Please help donate to support this website and also all our research and community initiatives. Every help counts. Thank You.
https://www.thailandmedical.news/p/sponsorship
For the latest
COVID-19 News Briefs
, keep on logging to Thailand Medical News.