COVID-19 Drugs: New Sedative Drug BXCL510 Specially Created To Calm COVID-19 Patients Following Intubation Or Having Delirium In ICU Settings
COVID-19 Drugs
: There is now an increased demand for a variety of drugs to treat the growing variety of symptoms and conditions associated with COVID-19. One of which is the assortment of different types of neurological conditions. Just for one neurological category of symptoms which is delirium, BioXcel Therapeutics, which is based in
Connecticut has developed a new drug called BXCL510.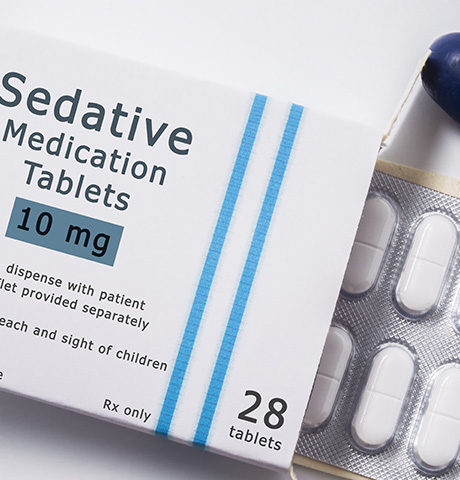 BioXcel Therapeutics a clinical-stage biopharmaceutical company utilizing artificial intelligence approaches to identify and advance the next wave of medicines in neuroscience and immuno-oncology.
The company announced today that it has initiated an expanded access program at Massachusetts General Hospital to provide its investigational drug, BXCL501, the Company's proprietary sublingual thin-film formulation of dexmedetomidine, to critically ill patients diagnosed with COVID-19 in the intensive care unit ("ICU") that may require calming or arousable sedation.
Dr Vimal Mehta, Ph.D., CEO of BioXcel Therapeutics told Thailand Medical News, "We are pleased to support clinicians at Massachusetts General Hospital (MGH) as they manage an in-flux of COVID-19 patients. COVID-19 primarily affects the respiratory system, with the severely ill often requiring mechanical ventilation. As a result of critical illness and the medical coma that is necessary for mechanical ventilation, patients frequently develop delirium and agitation, causing worse clinical outcomes and extended hospital stays. BXCL501 is being studied in advanced clinical trials to treat acute agitation, and we believe it has the potential, if approved, to help physicians treat patients that may be struggling with agitation or delirium."
The drug use was facilitated by the U.S. Food and Drug Administration or FDA expanded access, also known as compassionate use, provides an opportunity for patients to receive an investigational treatment prior to regulatory approval when there are no comparable or satisfactory therapeutic alternatives available.
Dr Seun Johnson-Akeju, M.D., M.M.Sc., Anesthetist-in-Chief of the Department of Anesthesia, Critical Care and Pain Medicine at the Massachusetts General Hospital said, "Being on the frontlines of this pandemic, our intensivists have witnessed firsthand the high numbers of critically ill patients diagnosed with COVID-19 and ICU delirium. The COVID-19 surge caused an acute shortage of medications for managing agitation. We are hopeful that BXCL501 will improve the clinical outcomes of critically ill patients diagnosed with COVID-19 that are struggling with agitation and ICU delirium."
The drug BXCL501 is a potential first-in-class, proprietary sublingual thin film of dexmedetomidine, a selective alpha-2a receptor agonist for the treatment of acute agitation. BioXcel Therapeutics believes that BXCL501 directly targets a causal agitation mechanism and the Company has observed anti-agitation effects in clinical studies across multiple neuropsychiatric indications. BXCL501 has also been granted Fast Track Designation by the U.S. Food and Drug Administration for the acute treatment of mild to moderate agitation in schizophrenia, bipolar disorder, and dementia.
An initial Phase 1b safety and efficacy study of BXCL501 yielded positive dose-response data. BXCL501 is being evaluate d in the SERENITY program, consisting of two Phase 3 studies for the acute treatment of agitation in patients with schizophrenia (SERENITY I) and bipolar disorder (SERENITY II). BXCL501 is also being evaluated in the Phase 1b/2 TRANQUILITY trial for the treatment of agitation associated with dementia, as well as the Phase 1b/2 RELEASE trial for the treatment of opioid withdrawal symptoms.
BioXcel Therapeutics
'
drug re-innovation approach leverages existing approved drugs and/or clinically evaluated product candidates together with big data and proprietary machine learning algorithms to identify new therapeutic indices. BioXcel Therapeutics' two most advanced clinical development programs are BXCL501, an investigational sublingual thin film formulation in development for acute treatment of agitation resulting from neuropsychiatric disorders, and BXCL701, an investigational orally administered systemic innate immunity activator in development for treatment of a rare form of prostate cancer and for treatment of pancreatic cancer in combination with other immuno-oncology agents.
The new sedative drug specially created for COVID-19 is also timely for the American healthcare industry and hospitals since its productions is based in the United States, it will also help solve a shortage of imported sedatives the country relies on and of which a shortage is already apparent.
For more about
COVID-19 Drugs
, keep on logging to Thailand Medical News.