Coronavirus Cases Rapidly Escalating In South Korea, Daegu Province With 2.5 Million People Under "Casual Lockdown"
In the last 4 hours , 5 more cases of confirmed
coronavirus
infections was reported in Daegu province of
South Korea
, bringing the national toll to 87. However there are hundreds being tested and awaiting results.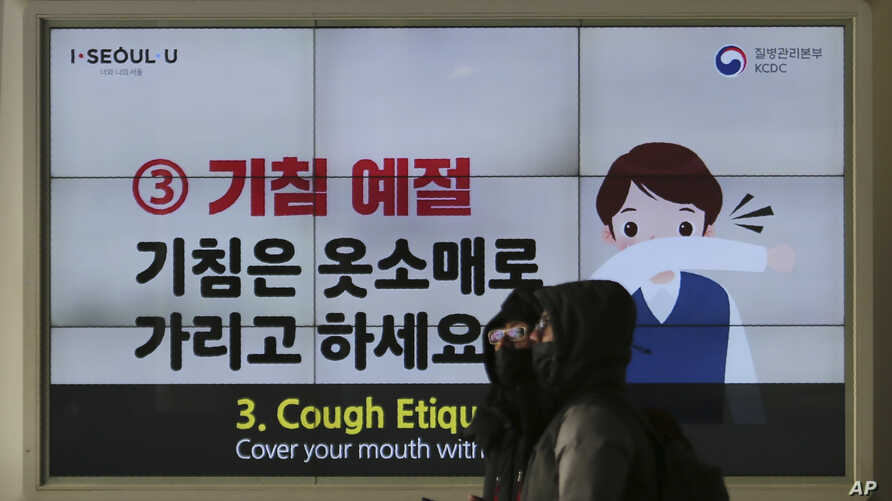 The mayor of the South Korean city of Daegu has urged its 2.5 million people on Thursday to refrain from going outside as cases of a new
coronavirus
spike. Mayor Kwon Young-jin made the request in a televised news conference after the southeastern city and its nearby towns reported 35 additional cases of infection with the new
coronavirus
just on Thursday. Schools and companies were closed and stores were shutting down all over the province.
Four of the major hospitals in Daegu including the Yeungnam National University Medical Centre, the Kyungpook National University Hospital, Daegu Fatima Hospital and Dongsan Medical Centre at Keimyung University were all reported crowded with panic stricken Koreans seeking checkups.
Most of the cases originated through a 61 year old female 'superspreader' who passed the disease to fellow worshippers at a Church she attended. The church called the Sincheonji Church of Jesus, a Christian sect reported said that many more of its congregation are also sick.
With situation fast escalating, the Korean government is adjusting strategies to prevent the
coronavirus
spread to a wider public, an official said, which includes raising the infectious disease alert level to the highest.
South Korea
is currently at the third-highest readiness level in the four-tier system.
President Moon Jae-in vowed to mobilize all available resources to the virus-stricken Daegu during a phone conversation with Mayor Kwon Young-jin. The central government plans to send medical professionals and facilities to help the city deal with snowballing cases.
KCDC Director Jung Eun-kyeong said 1,001 church members who attended services with the woman are now in self-isolation at home.
In a telephone survey conducted by health authorities, 90 church members answered to having symptoms so far, although 396 people could not be reached.
On Thursday, the government started to check those who showed suspicious symptoms for the novel virus regardless of their overseas travel history, in a bid for early detection.
Among today's newly confirmed patients in Daegu, two are found to be teachers at an art institute and child care center. Their workplaces were shut down and colleagues were told to self-isolate.
Meanwhile in Seoul, a 74-year-old man received a positive result late Wednesday from a local community health center he visited for showing symptoms of pneumonia.
South Korea
is now one of the countries that has reported the highest tallies from the coronavirus outside mainland China, along with Japan, Singapore and Hong Kong.
For more developing updates on the
tyle="font-size:16px">

South Korea coronavirus
epidemic, keep checking at:
https://www.thailandmedical.news/articles/coronavirus