Cases Of Hepatitis In Children Of Unknown Aetiology Continues To Increase Globally But No Updated Research Data From The WHO, US CDC Or US NIH To Date!
Case of hepatitis of unknown aetiology in children are continuing to grow globally with the United States itself witnessing at least 274 new potential cases of hepatitis in children, according to new data from the U.S. CDC!
https://www.cdc.gov/ncird/investigation/hepatitis-unknown-cause/updates.html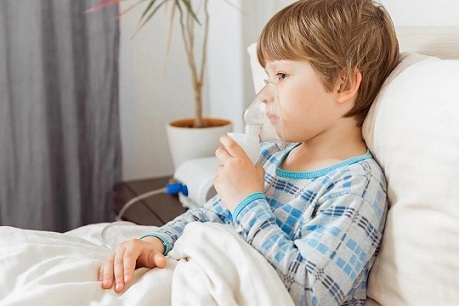 According to the U.S. CDC, such cases of hepatitis in children are now found in at least 39 states across the United States and till now, no experts are able to determine the cause of these cases.
According to the WHO or World Health Organization, it has received to date more than 700 reports of probable pediatric hepatitis cases from 34 countries and is investigating another 112 new reported cases.(note that figures from the WHO are not reliable due to delays in reporting and also due to stringent validation methods and red tape by the WHO along with the fact that the WHO has a very bad precedence of downplaying all outbreaks outside of the African continent!)
https://www.who.int/news/item/07-06-2022-world-hepatitis-summit-2022-urges-action-to-eliminate-viral-hepatitis-as-unexplained-hepatitis-cases-in-children-rise-globally
The WHO reported that to date, 38 children have required liver transplants and 10 have died while more than 420 are in intensive care units.
In the United Kingdom, the Public Health Scotland, Public Health Wales and the UK Health Security Agency, active investigations have identified a further 18 confirmed cases since the last update on 27 May, bringing the total number of cases in the UK to 240, as of 7 June, says.
https://www.gov.uk/government/news/increase-in-hepatitis-liver-inflammation-cases-in-children-under-investigation
Of the confirmed cases, 170 are residents in England, 32 are in Scotland, 17 are in Wales and 21 are in Northern Ireland. The cases are predominantly in children under 5 years old who showed initial symptoms of gastroenteritis illness (diarrhoea and nausea) followed by the onset of jaundice. As part of the investigation, a small number of children over the age of 10 are also being investigated.
According to a latest EU report, the total number of pediatric hepatitis of unknown aetiology cases in the EU region is about 402 cases so far. A total 293 of these were tested for adenovirus of which 158 tested positive, 273 were tested for SARS-CoV-2 of which only 29 tested positive.
https://www.ecdc.europa.eu/sites/default/files/documents/Communicable-disease-threats-report-11-June-2022.pdf
Initially many Western 'experts' a ttributed the rise in pediatric hepatitis to a strain of the adenovirus known as adenovirus 41.
https://www.uab.edu/news/health/item/12805-new-adenovirus-strain-potentially-linked-to-pediatric-hepatitis-outbreak-in-alabama
However it should be noted that adenovirus are not known to cause hepatitis in children.
Thailand Medical News had earlier reported on a hypothesis that undetectable new emerging SARS-CoV-2 variants were infected children and also causing a dysfunctional state in their immune system making them susceptible to opportunistic secondary pathogenic infections including that of the adenovirus (hence the presence of this virus in some of the kids but it was not this virus that was causing the hepatitis) coupled with the fact that with billions of Post-COVID individuals out there having a changed immune landscape, existing pathogens will also mutate and develop new pathogenesis modes.
https://www.thailandmedical.news/news/what-they-are-not-telling-you-about-the-covid-19-pandemic,-about-the-sars-cov-2-virus,-its-emerging-variants-and-long-covid
Chinese researchers added weigh to that by a study which showed that certain non- detectable SARS-CoV-2 variants possessed a certain specific mutation that triggered a T-Cell autoimmune response that caused the hepatitis condition in the children.
https://www.thailandmedical.news/news/breaking-chinese-study-indicates-that-hepatitis-in-children-could-be-due-to-autoimmune-t-cell-response-triggered-by-sars-cov-2-orf1ab-a1061s-mutation
However to date no Western 'experts' have bothered to investigate further into this.
To add more concerns, there are now preliminary data emerging from China that the spike proteins produced in the bodies of those who have received mRNA vaccines also mutates while in the human body with similar mutations as found in the study regarding the mutations found in the T-Cell autoimmune response! (Kindly note that TMN is taking a great risk by divulging this highly classified preliminary study finding by researchers in Shanghai)
There are yet other hypothesis with regards to the pediatric hepatitis which includes a deliberately contaminated supply of infant milk formula by a certain international brand of baby infant milk formula. This too has a certain degree of credibility considering that most of the children were below the age of 5 years and had been on infant formula milk coupled with the fact that most had gastroenteritis and also diarrhea.
What is more concerning however, such cases of pediatric hepatitis are rising in many countries now including Germany, Spain, Brazil, Vietnam, Indonesia and also more so in the United States. But many of these cases are still not entering the official statistics as they are being considered as probable cases due to red tape imposed by the WHO, CDC, ECDC and various local health regulatory bodies on the advice of the WHO!
Also as predicted, hepatitis of unknown aetilogy is now starting to also appear in adults as well with already a few cases now being reported in Brazil, Colombia and Peru! (more updates on these soon!)
For more on pediatric hepatitis of unknown aetiology, keep on logging to Thailand Medical News.