Breaking News? Thailand Strangely Reports Two New Cases Of Coronavirus Bringing Toll To Only 37 Confirmed Cases. 22 Fully 'Cured' and 15 Hospitalized
Thailand
's Public Health Ministry on Tuesday (25
th
February) announced two more cases of patients infected with the SARS-CoV-2
coronavirus
that causes the Covid-19 disease.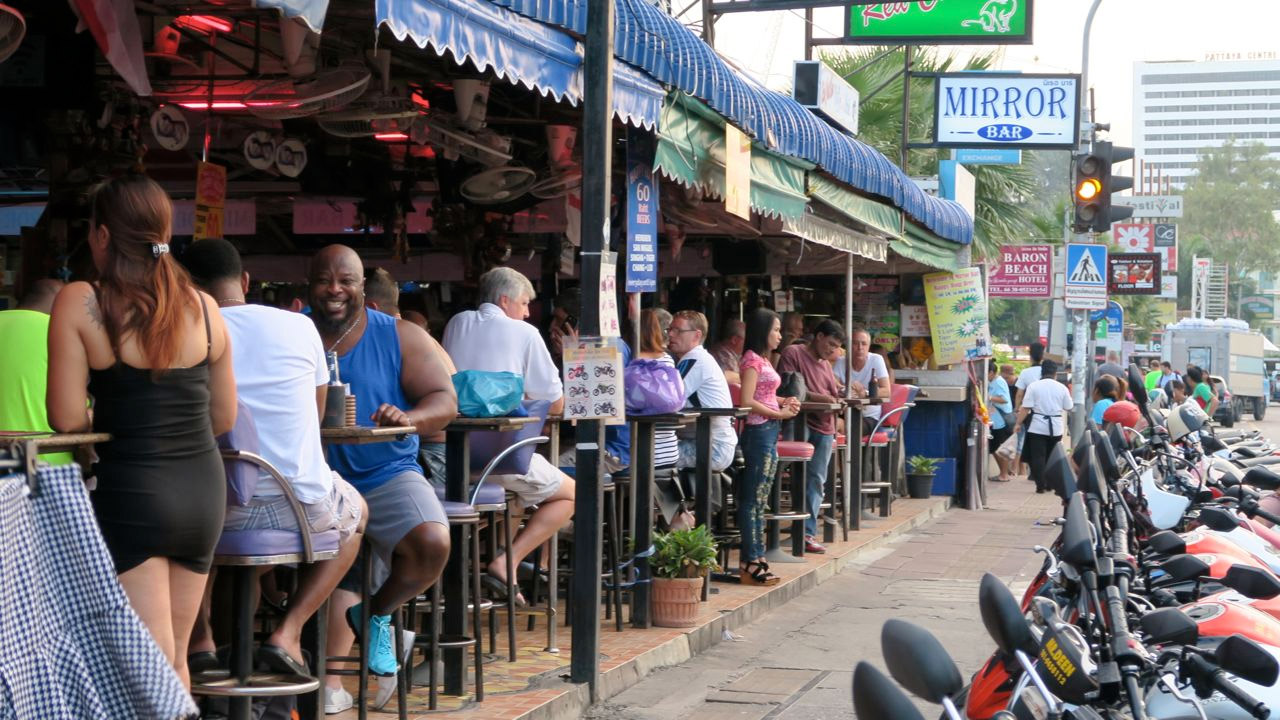 Thailand Still A Per Normal
One was a Thai female aged 31 whose relatives had visited the city of Guangzhou recently. The other was a Thai 29 year old male driver who was a driver for some Chinese tourist recently.
This brings the total number of confirmed infected
coronavirus
cases in Thailand to only 37 of which 22 were treated by Thai doctors and declared fully "cured' by Thai health officials while the other 15 are still hospitalized.
Thailand
recently announced that it had invented a treatment protocol about three weeks ago to treat the Covid-19
coronavirus
disease although neither the Chinese health authorities nor WHO, US FDA or US CDC or European Health Officials have accepted this as a recognized treatment protocol to date.
Permanent secretary for health, Dr Sukhum Kanchanapimai, said that the new female patient was a maid and was initially diagnosed with pneumonia of unknown cause. Later, doctors learned she had a relative who returned from China. She was now being treated at Rajavithi Hospital.
The Thai male patient was admitted to the Bamrasnaradura Infectious Diseases Institute in Nonthaburi province. He had been in close contact with Chinese tourists and initially showed up with a fever and cough.
Thai Health officials were checking if other people close to them were also infected with the
coronavirus
.
Dr Sukhum added, "We found more confirmed cases because the Public Health Ministry improved its surveillance on February 18, increasing the number of countries, visitors and provinces under close watch."
This newly expanded surveillance now covered visitors from China, Hong Kong, Macau, Japan, Singapore, South Korea and Taiwan and people in Bangkok, Chiang Mai, Chiang Rai, Chon Buri, Krabi, Phuket, Prachuap Khiri Khan and Samut Prakan provinces.
It was said that patients under investigation (PUI) numbered 1,580. Of these 1,160 had seasonal influenza, recovered and were discharged and were being monitored. The other 420 patients remained at hospitals.
Thailand Medical News
would like to add that despite all the unproven allegations of cover ups and concealments with regards to the
coronavirus
, Thailand is perfectly as per normal with tourist towns still with crowds of tourists, mostly cheaper Europeans, Russians and South Americans and Indians taking advantage of cheap airfare promotions due to the coronavirus and bargain hotel packages.
There is in fact an oversupply of mask supplies in some stores now as they are now found everywhere as per normal though most of the locals are not using them except to protect themselves from the 'occasional' air pollution.
Hospitals and clinics are as per normal busy with clients looking for fast aesthetic procedures or gender reassignment surgeries. Locals are as per no rmal more concerned about K-Pop, onine porn, celebrity news and stupid Thai TV serials and fake news online, totally oblivious of things around them.
In fact the only health treat that we can forsee is maybe a surge in the number of cases of HIV infections among the M2M communities as there has been a surge of online homemade local gay porn clips emerging on various twitter accounts promoting 'bareback' activities! The Thais authorities are either oblivious or are not taking any actions as such behaviors can be detrimental in the country's efforts to control HIV infections and might encourage the young to think that it a norm and safe to indulge in unprotected sex.
Meanwhile Kuwait has announced that it has suspended all flights to
Thailand
due to
coronavirus
fears. The UAE yesterday had issued a travel ban for all it citizens against going to
Thailand
.
For more on the
Thailand Coronavirus
situation, keep checking back on this website.