BREAKING NEWS : Beijing Media Reports Clusters Of Coronavirus Cases Emerging All Over City
Much to the annoyance of China's Health authorities,
Beijing
's Peking University People's Hospital held its own press conference this morning to announce a total of 22 people at the Hospital, including patients and medical workers, have been placed under centralized quarantine for medical observation after an elderly patient in the hospital was confirmed for the
coronavirus
infection on Feb. 18. More than 250 others are also being monitored for potential exposure to the
coronavirus
.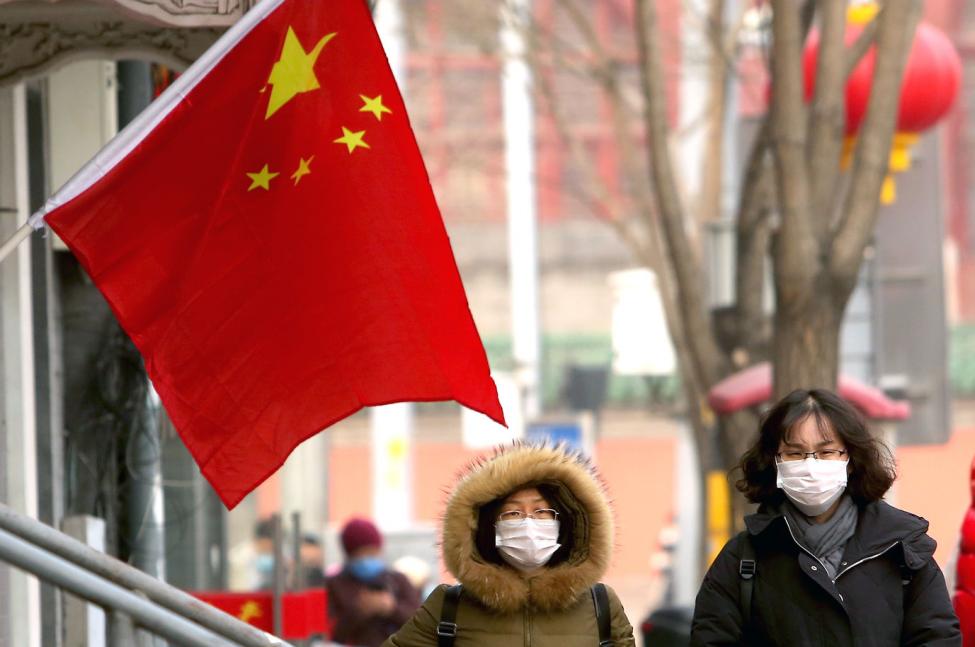 The female patient, surnamed Tian, had been hospitalized by the People's Hospital for six months for kidney disease. She was likely infected by two of her family members who returned from Xinjiang on Jan. 16 and paid frequent visits to her until Feb. 9 when the hospital closed to visitors for epidemic control.
Two of Tian's two family members were diagnosed with
coronavirus
by the People's Hospital on Feb. 17 after showing symptoms. The three have been transferred to a designated hospital for treatment, according to a hospital official at the briefing.
Also another prestigious hospital, Beijing Friendship Hospital, also reported several
coronavirus
cases earlier this week. Several other major hospitals in the city have closed inpatient departments to visitors as part of epidemic control efforts.
Media reports of numerous series of new infection cases in
Beijing
are sparking fears over the capital's exposure to mounting risks of the deadly
coronavirus
, especially as millions of people are heading back to work after an extended holiday. Most of the new infections are being reported at companies and factories.
The new confirmed
coronavirus
cases have led to large-scale quarantines in at least two hospitals in downtown
Beijing
, with many potential contacts to be traced, according to a city government news briefing Thursday.
Interestingly,
Beijing
reported a total of 395 confirmed
coronavirus
cases by the end of Wednesday. (these figures were not included in the toll figures released by Chinese health authorities on Thursday.)
Clusters of infections recently reported at hospitals and also elsewhere in
Beijing
sparked concerns over the vulnerability of medical institutions, offices and factories in the city.
Beijing
has a population of 216 million people.
Meanwhile as part of China PR strartegies, Chin a's Consulate General in Karachi, Pakistan said experts in China believe the "peak of the epidemic had already arrived" and it could be over by March!
"I have seen that according to the experts in China, they are saying the peak of the epidemic has already arrived and it will come down no matter from the epicentre and across the whole of China," Li Bijian told a media briefing.
"This will be coming down this week and next week and the epidemic will be over by March," he added.
For more on
Beijing Coronavirus
developments, check out :
https://www.thailandmedical.news/articles/coronavirus