BREAKING NEWS : Biotech Company Develops Faster And Accurate Coronavirus Testing Kit
Since the emergence of the new
coronavirus
2019-nCoV was made public, healthcare professionals and biotech researchers have been having a frantic time developing test kits for diagnosing the presence of the
coronavirus
in suspected individuals.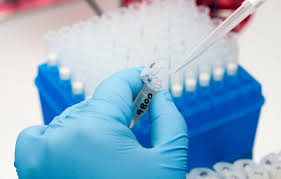 One of the major obstacles faced was that test samples used were sputum taken from the infected patients. The viscosity and sticky nature of sputum made it a difficult task to extract RNA samples for the actual test using reagents in the reactive PCR test.
Furthermore the reagents used were often not effective enough to give accurate readings.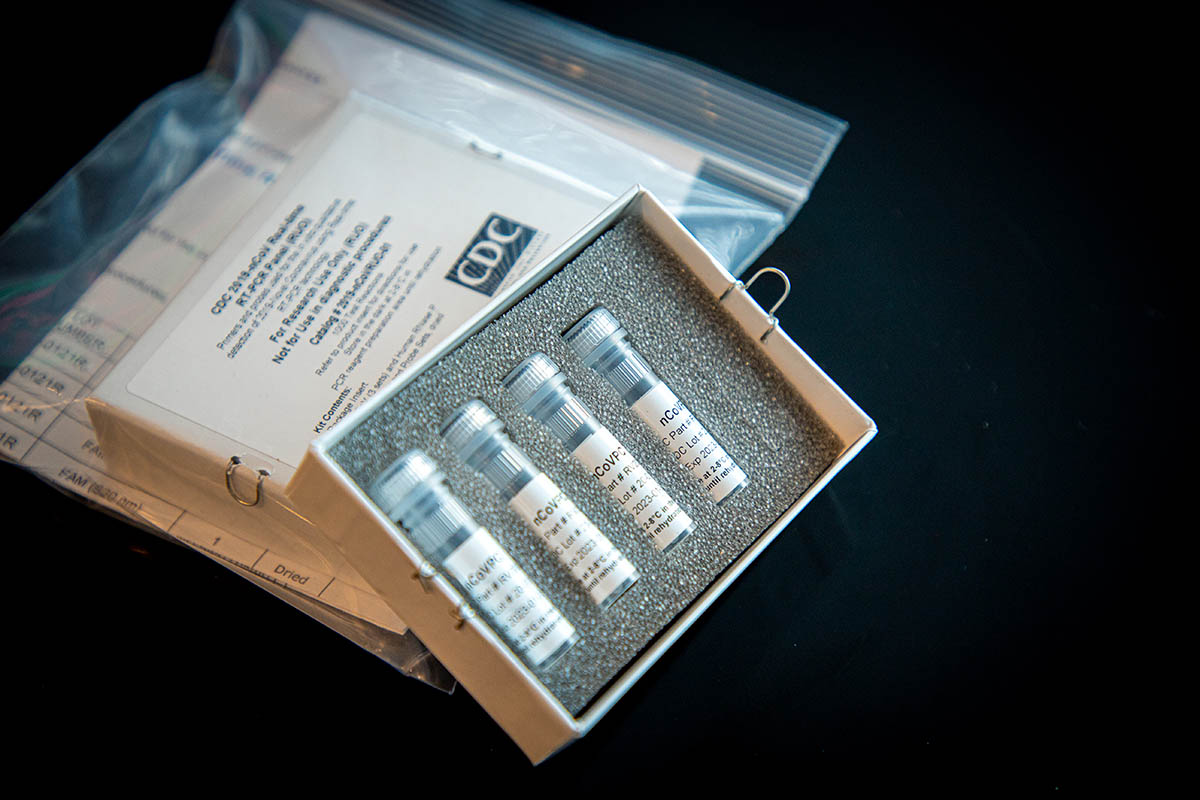 Current coronavirus test kits from US CDC
Dr. Anthony Fauci, the US National Institutes of Health's Infectious Disease Chief himself acknowledged and made a comment during a public press conference on the 31st of January stating that the current testing protocols were not accurate.
It is time sensitive, when health authorities are trying to stop the spread of the
coronavirus
that has infected more than 32,000 individuals and killed more than 650 individuals.
Identifying those that may be infected with the virus is especially critical. Those infected exhibiting pneumonia-like symptoms such as fever and cough may sometimes not have the
coronavirus
as the symptoms could have been caused by other pathogens. It is not possible to identify all pathogens simply by clinical examinations and routine laboratory tests.
While there are many international biotech and pharmaceutical companies on the task of trying to develop newer diagnostic tests for the
coronavirus
, a leading biotech company based in Singapore lead by Dr Ong along with her research team has been the first to come up with a quicker and more accurate testing platform for the 2019n-CoV
coronavirus
.
Typically, the current testing method for the
coronavirus
used at the US CDC and in China requires initial screening and verification steps, a process that could take up to 24 hours for each patient sample.
Lead researcher, Dr Ong
told Thailand Medical News
, "The recent WHO policy protocol is that all patients exhibiting pneumonia-like symptoms will be tested for the 2019-nCoV
coronavirus
, could cause a bottleneck in diagnosis of the patients using the current method. Our newly developed diagnostic test has two advantages over the current method. First, it can analyze at least 24 patient samples at a time. Two, it reduces the time required for sample analysis from about a day to just about two hours."
She further added, "If this platform is scaled up and produced on a mass scale, it will allow physicians to quickly sieve through all suspected cases, as well as those exhibiting symptoms of pneumonia, from patients who have the
coronavirus
."
Dr Ong is currently seeking funds from investors and corporations to help it to do this fast to help the current epidemic crisis fast.
Currently, samples such as of lung fluids are taken from the patient and sent to the clinical testing lab where a lab technician will then process the sample using a method known polymerase chain reaction (PCR) to determine if the sample contains any detectable genetic material of the
coronavirus
. This process takes up to four to five hours.
If results test positive for the
coronavirus
, the test sample will next be sent for genome sequencing, to confirm the initial findings. The initial screening and confirmation by genome sequencing can take up to 24 hours or sometimes longer.
The new diagnostic platform takes only 2 hours and is far more accurate and reliable.
The platform uses the original genome of the
coronavirus
to serve as a "fingerprint" that helps distinguishes it from other viruses.
The genome of the coronavirus even though is simalar to the SARS virus by about 80 percent, has many parts that are different and unique.
According to Dr Ong, these differences could function as 'red flags' for doctors, if a diagnostic test could highlight them and that is the strategy that she is actually using in its new test kits.
The new platform involves doctors collecting samples from a patient's lungs or cough mucus (sputum), and then processing the sample via PCR. Through the use of the kit and by programming the PCR machine to recognize these "red flags", subsequent analyses would be able to determine if they could be detected.
The tests kits are already available for any countries, medical institutions and hospitals needing them and she is releasing them at cost as it their way of helping out during this
coronavirus
epidemic crisis.
Dr Ong also that she is also planning to next develop an immunosorbent assay or Elisa test for the
coronavirus
.
Dr Ong has been involved in developing various diagnostics platforms in the past including one for the Chinese government to detect sepsis in pneumonia patients.
For more about the new
coronavirus
diagnostic kits, contact
Thailand Medical News
via our live chat. (these kits are only for healthcare professionals and not for consumers.)
For more about the
coronavirus

epidemic
or the
Thailand Coronavirus
scenario, keep on checking at:
https://www.thailandmedical.news/articles/coronavirus