BREAKING! Japan Announces First Death From Coronavirus. Singapore Sees Cases Rising. Worldwide Cases Outside China Now 587, Suspected Case 37,238
Japanese health authorities announced on Thursday the first death in the country from the new
coronavirus
.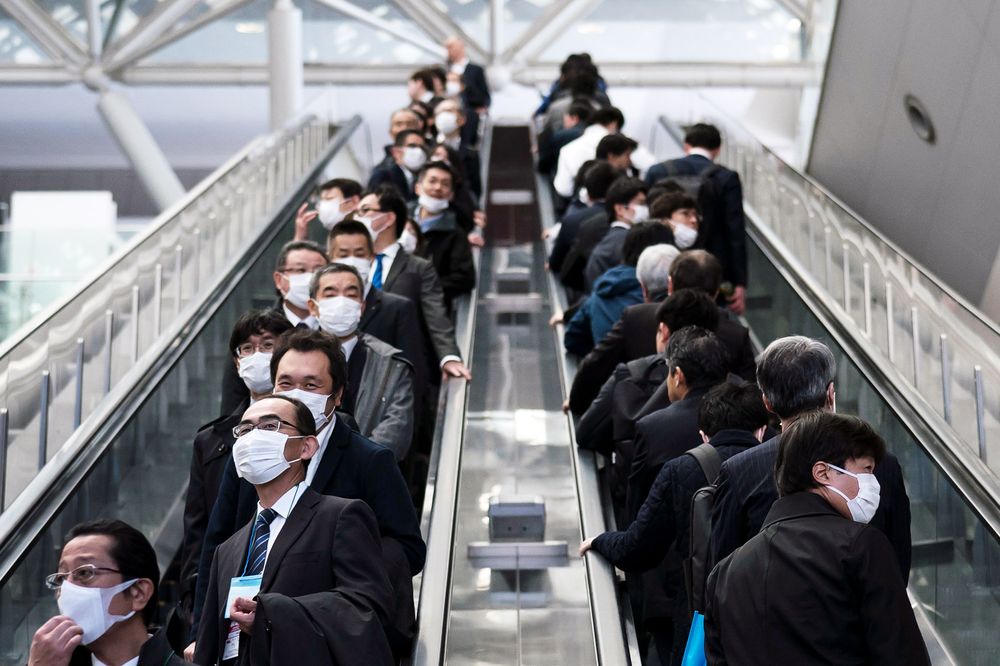 Katsunobu Kato, Health Minister said at a media conference that a woman in her 80s who lived in Kanagawa Prefecture, south of Tokyo, had died that day. She was not one of the passengers from the cruise ship that is currently docked at Yokohama.
She is the third person to die from the
coronavirus
outside mainland China, after one each in the Philippines and Hong Kong. The Japanese woman had no record of travel to mainland China.
Japan now has a total of 251 confirmed cases of the
coronavirus
. Mostly from the cruise ship.
Meanwhile in Singapore, cases are rising with the total now coming to 58 cases of which 8 new cases were identified today.
Hong Kong also has 3 new cases today bringing the toll to 53.
Worldwide the number of
coronavirus
cases out of China now total 587 cases spanning 28 countries.
The number of suspected cases worldwide that are awaiting test of test results is now 37,238 spanning 109 countries.
In Europe, Germany leads with 16 cases while France is next with 11 cases and UK 9 cases.
The US has 14 cases while Canada has 7.
European Union health ministers are holding an emergency meeting today on how to prevent the
Covid-19 coronavirus
from further spreading across Europe.
Ministers from the 27 member states gathered in Brussels, while Mike Ryan, the executive director of the World Health Organization's emergencies programme, will also join the debate via video link.
There is still no word from WHO's delegation in Beijing about their observations of the
coronavirus
epidemic in China.
Meanwhile more announcements are expected soon from countries in the Middle East about travel restrictions and bans to high risk Asian countries.
Meanwhile China's Huanggang city to set tighten virus control measures
The Chinese city of Huanggang, near the epicentre of the outbreak of the coronavirus, said on Thursday that starting from Friday it would tighten epidemic control measures including sealing residential complexes and only allowing essential vehicles on roads.
Food and the delivery of other essential goods will be arranged by designated personnel, the city said in a statement.
Media reports have actually emerged telling of gates and doors to buildings and complexes being actually welded shut by Chinese government officials!
For latest updates about the
Covid-19
virus or about
&l t;strong>coronavirus
developments or the
Thailand Coronavirus
scene, kindly keep checking at :
https://www.thailandmedical.news/articles/coronavirus