BREAKING! COVID-19 Research: Latest Study Shows That Cytokine Storms Are NOT The Cause Of Severity Or Disease Progression In COVID-19
COVID-19 Research
: A new study by researchers from Radboud University Medical Center-Netherlands questions as to whether it is really to assume that cytokine storms are truly causing disease severity in the case of COVID-19 as new emerging data questions the unproven hypothesis.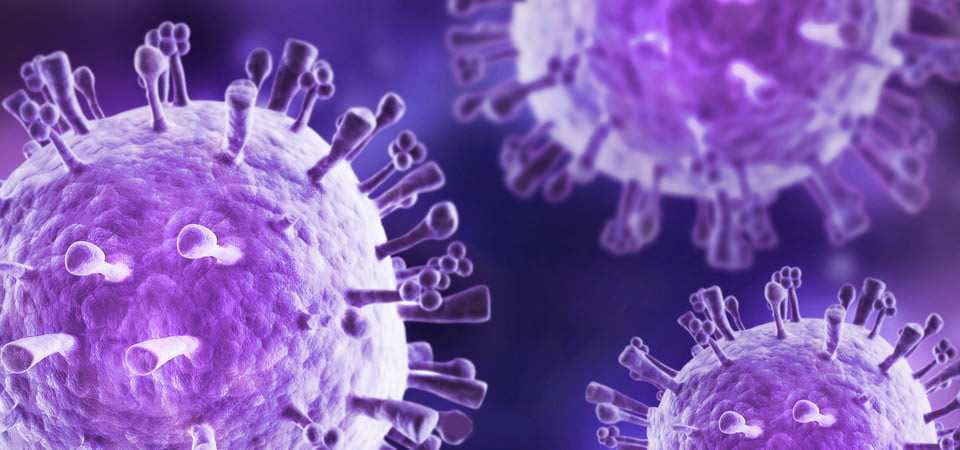 In the study it was observed that although IL-6 levels are elevated in severe COVID-19, they are lower than levels usually observed in (non–COVID-19) acute respiratory distress syndrome (ARDS).
It is already known that inflammatory proteins, also known as cytokines, play a crucial role in the immune response. If this immune response is too strong, a phenomenon known as "cytokine storm," it can cause harm to the patient. It has been thought that a cytokine storm contributes to disease severity in patients with COVID-19.
However following the measurement of several important cytokines in patients with COVID-19 and various other severe diseases
, researchers at Radboud University Medical Center now show that COVID-19 is not characterized by a cytokine storm.
This may have major consequences for the treatment of these patients and major implications as a wrong approach has been adopted the last few months.
The research findings are published in the JAMA journal.
https://jamanetwork.com/journals/jama/article-abstract/2770484
To date the cytokine storm in COVID-19 patients is not clearly defined. In many cases, different cytokines are evaluated and no comparison has been made with other diseases. Therefore, uncertainty and doubt exists concerning the cytokine storm in these patients.
The study team from the Intensive Care (IC) department at Radboud university medical center has now measured the concentration of three essential cytokines in the blood of patients admitted to the IC with several distinct conditions.
The team performed these measurements in patients with COVID-19 who met the criteria for a severe acute respiratory infection (ARDS), patients with bacterial septic shock (with and without ARDS), and patients who had been admitted to the IC after a cardiac arrest or severe trauma. The cytokines were measured using the same methods for each of the groups of patients.
In specially segregated five patient groups, the concentration of tumor necrosis factor alpha (TNF-α) and interleukins 6 and 8 (IL-6, IL-8) was measured.
The study results were remarkable and contradict all known hypothesis and assumptions about cytokine storms and COVID-19.
Co-researcher Dr Matthijs Kox told Thailand Medical news, "The level of cytokines was significantly less elevated in COVID-19 patients than in patients with septic shock and ARDS. Compared to patients with septic shock without ARDS, so without severe pulmonary disease, patients with COVID-19 also displayed markedly lower levels of IL-6 and IL-8. The cytokine concentrations in COVID-19 patients were similar to those in IC patients with trauma or cardiac arrest, conditions that are not noted for a cytokine storm."
The study findings from this research show that COVID-19 i s not characterized by a cytokine storm.
Professor of Intensive Care Medicine Dr Peter Pickkers commented, "The severe disease observed in critically ill COVID-19 patients is therefore not explained by strongly elevated levels of inflammatory proteins in the blood. This means that critically ill COVID-19 patients likely will not benefit from specific anti-cytokine therapies."
Various new studies are emerging day by day that show that various assumptions and hypothesis about the COVID-19 from the start of the pandemic is turning out to not valid and that the disease and the virus is far more complicated and has numerous modes or affecting the human host body in the immediate term and also in the long term based on a variety of factors including human genes, existing comorbidities, status of immune health, presence of other viral or bacterial pathogens etc.
An interesting new COVID-19 hypothesis that is gaining acceptance is the Bradykinin Storm hypothesis.
https://www.thailandmedical.news/news/covid-19-bradykinin-storm-hypothesis-gaining-stronghold-among-medical-community-and-offers-new-avenues-for-treatments-using-already-approved-drugs
For the latest
COVID-19 Research
, keep on logging to Thailand Medical News.