BREAKING! COVID-19 News: Japan Discovers New SARS-CoV-2 Variant Originating From Brazil, The B.1.1.248 Variant With 12 Spike Mutations!
B.1.1.248 Variant
: Japan health authorities have identified a new SARS-CoV-2 variant in travellers originating from Brazil.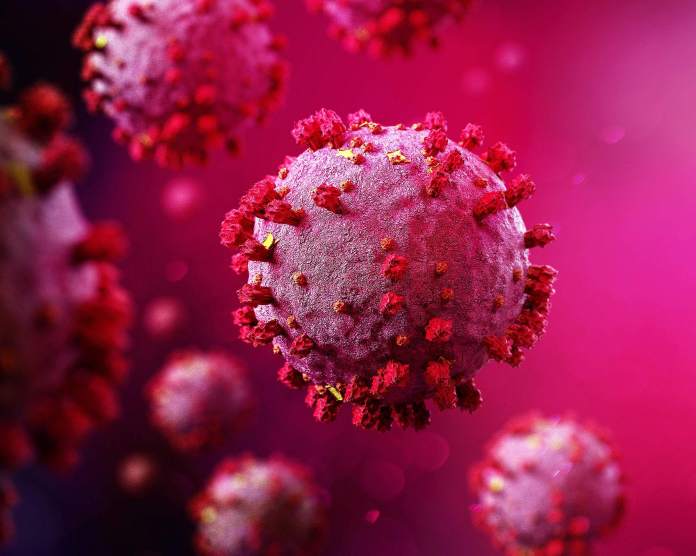 Shockingly, the new variant called B.1.1.248 has 12 mutations on the spike protein alone!
Japan's National Institute of Infectious Diseases on late Sunday said it had detected a new variant of the coronavirus in four travelers arriving from Brazil.
The Japanese health authorities said that the newly discovered mutant strain of COVID-19 was found to share some of the mutations in common with those of concern for increased infectivity, referring to highly infectious variants recently discovered in the U.K. and South Africa.
But at this time any information about the new variant is limited to its genetic makeup, the NIID said. The institute added it is difficult to immediately determine how infectious the new strain is and the effectiveness of vaccines against it.
The Japanese authorities have already informed the WHO of the new identified variants.
Although the UK B.1.1.7 strain has numerous mutations on, the UK variant only has 8 spike mutations ie HV 69-70 deletion, Y144 deletion, N501Y, A570D, P681H, T716I, S982A and D1118H.
https://www.thailandmedical.news/news/u-s-cdc-indicates-that-vaccines-might-not-protect-against-new-uk-variant-b-1-1-7-new-details-show-new-variant-could-be-the-expected-super-strain
This new B.1.1.248 strain has 12 mutations on just the spike protein alone and the chances of the current COVID-19 vaccines being ineffective against it are extremely high with doubt. Thailand Medical News will provide updates on these 12 mutations in the next 24 hours.
Tedros Adhanom Ghebreyesus , the WHO's Director-General later said during a press briefing on Monday that the agency had been alerted over the weekend of a new coronavirus mutation found in Japan. He said the new, contagious strains are "highly problematic" if allowed to burden hospitals already under intense pressure.
Tedros said, "The more the virus spreads, the higher the chance of new changes to the virus."
The Japanese scientist identification of a new variant of the virus comes as countries scramble to contain two other contagious strains that have emerged in the U.K. and South Africa. Public health experts have expressed concern the fresh variants could pose a threat to inoculation efforts.
It was reported that on Jan. 6, Japan's National Institute of Infectious Diseases or NIID detected a new mutant strain of SARS-CoV-2 in four passengers arriving from Brazil's Amazonas state on Jan. 2.
Interestingly one male in his 40s, who was found to be asymptomatic on his arrival in Japan, was hospitalized as his respiratory condition worsened. One female in her 30s reported a sore throat and headache, one male aged between 10 and 19 recorded a fever and one young woman over the age of 10 was asymp tomatic.
The new variant of the virus discovered in Japan belongs to the B.1.1.248 strain and has 12 mutations in the spike protein, the NIID said.
Health authorities in Japan said studies were underway to determine the effectiveness of various coronavirus vaccines against the new variant.
Many experts say that due to bad practices in many countries of not sequencing the virus whenever an infection is detected coupled with many current RT-PCR COVID-19 tests not being able to pick up these new variants, many new variants could be spreading around undetected.
To date there is no real proof that the current COVID-19 vaccines can work effectively against the new UK, South African and Nigerian variants that have emerged.
Past media coverges based on a study by Pfizer on a single mutation found on the UK variant with claimsthat their COVID-19 vaccine is indeed effective against the UK variant B.1.1.7 were found to be misleading and fake.
https://www.thailandmedical.news/news/vaccine-news-pfizer-s-study-on-vaccine-effectiveness-against-new-variants-and-claims-are-misleading,-numerous--professional-experts-aghast-
All these new variants are going to change the way that the COVID-19 pandemic might evolve and disappoint many with their own expectations that the pandemic might end earlier with the debut of the COVID-19 vaccines .
The COVID-19 pandemic is now expected to lasts for at least another 2 to 3 years and it is expected to get more exponentially bad.
For more updates on the latest variants including the
B.1.1.248 variant
, keep on logging to Thailand Medical News.