BREAKING! COVID-19 News: Dormant Herpes Could Be Reactivated By COVID-19 And Might Serve As An indicator Of Latent COVID 19 Infection. Varied Implications
COVID-19 News
: Numerous clinical reports are indicating that dormant Herpes Zoster and Herpes Simplex could be activated by the COVID-19 infections due to deterioration of systemic health and the immunity system
. Some medical doctors and researchers are also suggesting that the manifestation of Herpes Zoster or Herpes Simplex could be an indication of a latent COVID-19 infection that has not been detected yet.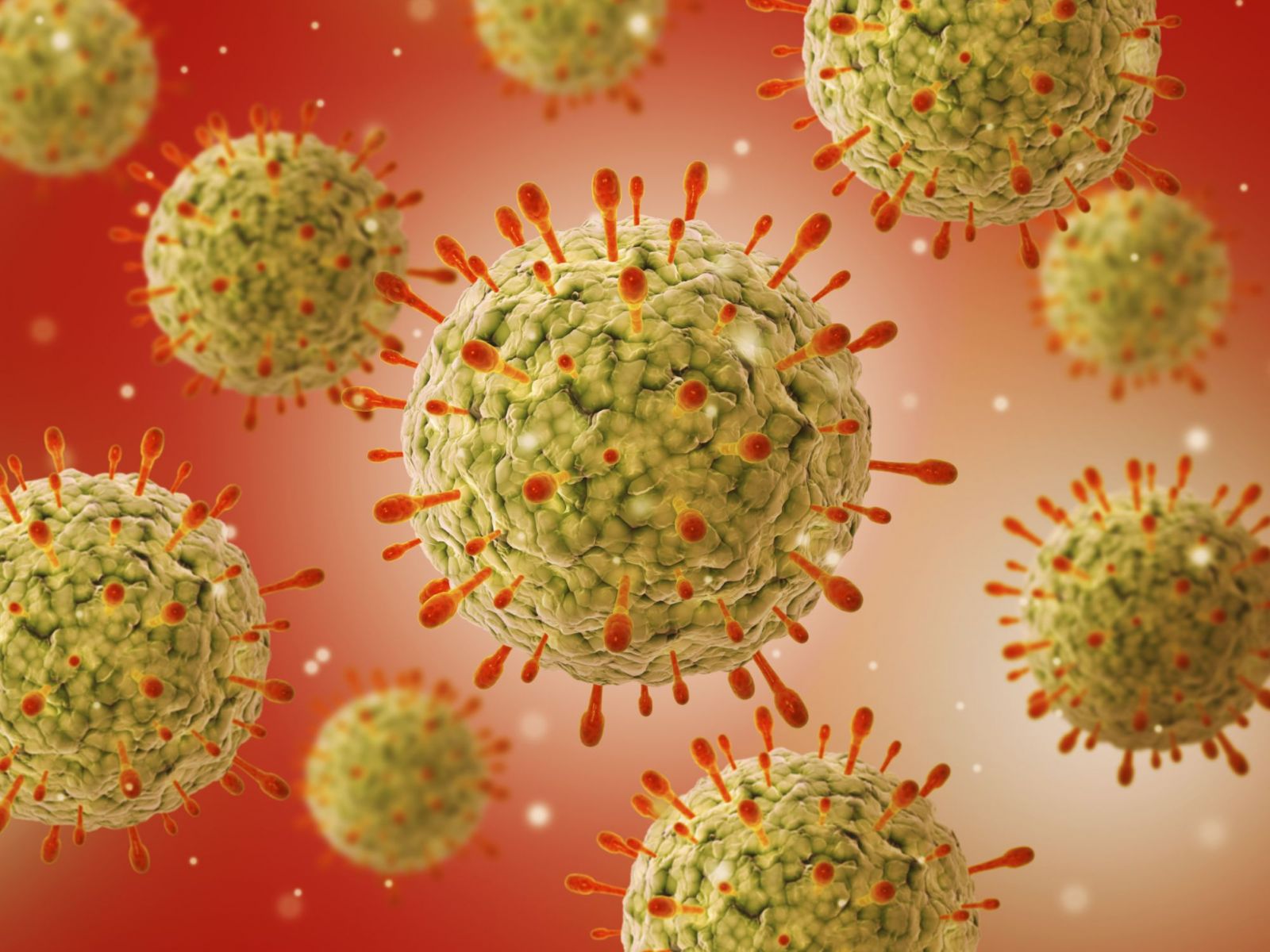 Herpes Zoster
Whatever the case could be there seems to be a growing association between the Herpes and COVID-19 and many questions are now being raised as to
whether prior Herpes infections could also be a risk factor for contracting the COVID-19 disease.
In one of the earliest clinical report from researchers from Egypt that has also been noted in WHO's records, various cutaneous manifestations have been observed in patients with COVID‐19 infection. Herpes zoster is a viral skin disease caused by varicella zoster that remains dormant in the dorsal root ganglia of cutaneous nerves following a primary chicken pox infection. In this report, the researchers describe two cases COVID infection who first presented with herpes zoster. They suggested that the clinical presentation of Herpes Zoster at the time of the current pandemic even in patients giving mild or no suggestive history of upper respiratory symptoms should be considered as an alarming sign for a recent subclinical SARS CoV2 infection.
https://onlinelibrary.wiley.com/doi/full/10.1111/dth.13666
and
https://pesquisa.bvsalud.org/global-literature-on-novel-coronavirus-2019-ncov/resource/en/covidwho-343270
In another clinical report by researchers from Italy, (
https://onlinelibrary.wiley.com/doi/10.1111/ijd.15001
) cutaneous manifestations in 4 severe COVID‐19‐positive patients indicated herpes zoster infections. The four cases retrieved, three female, one male, median age 70.5 years (range 68–74), three were admitted to the ICU and required mechanical ventilation along with hydroxychloroquine and tocilizumab administration in one patient. All three patients developed a necrotic herpes zoster on the second branch of the trigeminal nerve. The male patient featuring a cardiac transplant was treated with hydroxychloroquine and azithromycin and developed the disease on the dorsum with the classic herpes zoster features
.
Despite the transplant and the immunosuppressive drug used, the patient showed a more indolent COVID‐19 behavior and did not require hospitalization. The median time from COVID‐19 and herpes zoster diagnosis was 5.5 days. All patients at the time of zoster diagnosis showed leukopenia (lymphocyte count 0.57 10
9
/l – normal value range 1.10–4.00 10
9
/l). After diagnosis, acyclovir treatment was started at the standard dosage as well as analgesics.
Please Help To Donate To Sustain This Site And Other Research We Are Pro pelling. Thank You.
https://www.thailandmedical.news/p/sponsorship
The Italian researchers said that little is known about the immunologic mechanisms which can determine severe disease or about skin‐related disorders.
More different groups reported patients featuring a skin rash after COVID‐19, ranging from erythematous rash to chickenpox‐like/urticarial eruption.
The Italian researchers said that they observed two clinical pictures: one featuring necrotic herpes zoster involving the second branch of the trigeminal nerve and one showing the classic herpes zoster characteristics. In all the cases, acyclovir led to resolution of the lesions after 10 days. No postherpetic neuritis was observed.
It should be noted that necrotic herpes zoster is more common in HIV‐positive patients or in those with iatrogenic immunosuppression.
In the reported cases none of the patients was HIV positive, and only one had a history of immunosuppressive drug intake. Surprisingly, the patient taking immunosuppressive drugs (tacrolimus, mofetil mycophenolate, and prednisone) showed a less severe clinical picture both for COVID‐19 and herpes zoster.
According to the Italian researchers a possible explanation for varicella‐zoster virus (VZV) reactivation may be the decrease in absolute lymphocyte number, especially CD3+ CD8+ lymphocyte due to SARS‐CoV‐2 infection. Indeed, it has been hypothesized that a decrease in CD3+ CD8+ lymphocytes can be related to VZV reactivation in the elderly. All the patients in the report were over 65 years old, and all showed a decrease in CD3+ CD8+ elements in circulating blood prior to the herpes zoster onset.
The Italian researchers concluded the existence of COVID‐19‐related necrotic zoster, which requires prompt management with acyclovir and pain‐relief drugs.
Another Brazilian study also showed the reactivation of Herpes Zoster in patients.
https://europepmc.org/article/med/32524663
The patients in that report presented oral lesions with the diagnostic hypothesis of recurrent herpetic stomatitis that are more consistent with the oral manifestations of herpes zoster, due to the unilateral lesions on the palate in keratinized mucosa and complaint of pain. In addition, these patients never had these lesions before and are in the sixth decade of life.
Yet another report by Spanish researchers said that varicella-like exanthem skin manifestations in COVID-19 patients were linked to Herpes Zoster and Herpes Simplex.
https://www.jaad.org/article/S0190-9622(20)30943-9/pdf
Another Brazilian study also postulated that oral Herpes Simplex infections could be responsible for mouth lesions found in certain COVID-19 patients.
https://www.sciencedirect.com/science/article/pii/S1201971220304471#!
On a completely different subject, some researchers are also postulating a hypothesis that the SARS-CoV-2 coronavirus could also be using a mechanism adopted by the herpes viruses to evade immune response to infect the brain.
It was recently discovered that the herpes virus used an expressed gene VP1-2 ability to remove ubiquitin which modulates the STING (stimulator of interferon genes) cascade's immune response that prevents brain infections.
https://rupress.org/jem/article/217/7/e20191422/151747/HSV1-VP1-2-deubiquitinates-STING-to-block-type-I
All researchers advocated that more research is needed to understand the association between Herpes Zoster, Herpes Simplex and COVID-19 and also for doctors and healthcare experts to pay attention to patients exhibiting dormant Herpes reactivation or symptoms.
For the latest
COVID-19 News
, keep on logging to Thailand Medical News.
Please Help To Donate To Sustain This Site And Other Research We Are Propelling. Thank You.
https://www.thailandmedical.news/p/sponsorship