BREAKING ALERT! COVID-19: Italian Researchers Discover Brain Lesions On COVID-19 Patients
COVID-19
: As the official global death toll from COVID-19 climbs to about 341,000 (this is not even accurate as new reports are emerging that in certain countries like in UK, the figures were higher at almost 42,000 for UK alone while in countries like Russia, Ecuador, Iran and Pakistan, the figures are much higher. It is estimated that perhaps up to a million people globally could have already died from the COVID-19 pandemic and much more to follow soon), medical researchers are discovering how the SARS-CoV-2 coronavirus is attacking the various organs in the body and how the resulting cytokine storms are also destroying tissues and organs as well.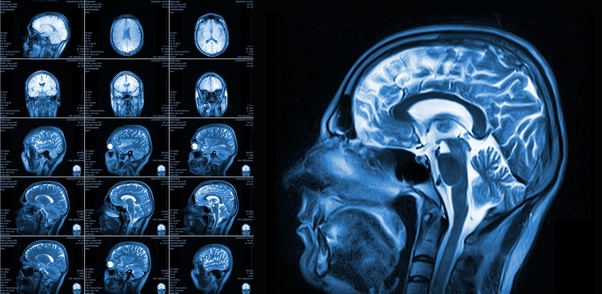 Besides just attacking the nervous system and also being able to cross the blood-brain barrier and cause encephalitis, medical researchers from Italy has now made a shocking discover that lesions on the brain as also appearing on COVID-19 patients.
The medical researchers discovered this new occurrence via brain scans of infected COVID-19 patients and the research was published a pre-print study pending peer-review.
https://www.medrxiv.org/content/10.1101/2020.05.19.20103168v1
In the study by Italian medical researchers from San Raffaele University, Milan, Italy lead by Dr Nicoletta Anzalone from the department of Neuroradiology, it was reported that four cases of subacute encephalopathy in patients with SARS-CoV-2 infection exhibited brain lesions.
These patients are part of a series of 21 patients presenting with neurological symptoms studied with brain MRI with otherwise no significant imaging findings.
A multifocal involvement of the cortex was evident in all cases. The multiple areas, from punctiform to some millimeters in extension, appeared hyperintense on T2-weighted and FLAIR images and were located in the parietal, occipital and frontal regions.
On diffusion MRI, all but two of the lesions were characterized by the absence of apparent diffusion coefficient (ADC) changes. A minimum involvement of the adjacent subcortical white matter was evident in only a few lesions. Very subtle contrast enhancement was detected only in a cortical lesion.
All patients (2 men, 2 women; age range: 46-63 years) have been intubated in the first week from onset of ARDS and presented neurological signs of agitation and spatial disorientation after weaning from mechanical ventilation.
One patient had a generalized seizure. The time interval from onset of neurological symptoms to MRI was 2-6 days. Diagnosis of COVID-19 was made by detection of SARS-CoV-2 viral nucleic acid in a nasopharyngeal swab specimen. All patients received the same treatment for SARS-CoV-2 infection.
None of the patients had a relevant clinical history or previous treatment or hypertension.
The Italian researchers believe that, due to the peculiarity and subtle appearance of the MRI findings, this report may alert neurologists and radiologists to the existence of this subacute neuroimaging picture in SARS-CoV-2 patients, clearly different from cortical ischemia, encephalitis or acute necrotizing encephalopathy, and also to inform clinicians about the possible spontaneous reversibility of the picture.
r /> For more on COVID-19, keep logging to Thailand Medical News.

Please Help To Sustain This Website And All Our Initiatives To Propel Research By Donating.

https://www.thailandmedical.news/p/sponsorship