Note that all our stocks of medical oxygen concentrators, medical oxygen tanks and high flow medical oxygen machines are sold out and we do not expect any stocks for the next 3 to 6 months as some of the overseas suppliers are themselves overwhelmed. Please do not send us queries for these products for the time being as we are unable to deliver.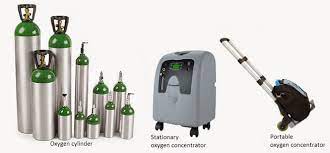 As for AEDs or automated external defibrillators and personal wearable ionizers, our two current consignments are sold out and we expect stocks only in a week's time.
We also like to bring to the attention to all readers that when trying to procure
oxygen concentrators
, only get those that can supply continuously more than 5 litres of oxygen. The smaller capacity ones are of no use for COVId-19 protocols. Ideally those that of 8 to 10 litres supply are better.
For AED machines, and oxygen tanks, be careful when procuring such items through certain Westerners in the country as there has been many bad incidences being reported of outdated machines, spoilt or second hand machines being sold by these unscrupulous individuals in Thailand and in some cases, spare parts such as batteries, electrode pads, oxygen regulators, bags etc are removed from the sets to be resold by these Westerners at exorbitant prices. We have already got some consumers to make reports to the consumer boards and necessary authorities about these unauthorized foreign sellers.
For those wanting to procur 2-Deoxy-D-Glucose (2-DG), please note that we are not authorized to sell the product in Thailand nor take any orders through TMN site. However those wanting to procure them can use our other online pharmaceutical sale sites based in Vietnam to order via mail for personal use as we now have fulfillment centres in Hanoi(Vietnam),Bengaluru (India) Lahore (Pakistan), Johor (Malaysia), Sydney (Australia) and Warsaw(Poland).
We keep on advising all our readers that irrespective of where ever you are, to start preparing for more coming catastrosphic COVID-19 surges caused by emerging new SARS-CoV-2 variants regardless if you have been vaccinated or not.
Thank You. Stay Safe.