American Study Shows That The Phytochemical Ginkgolic Acid From Gingko Biloba Shows Promising Prospects As An Antiviral For SARS-CoV-2
COVID-19 Herbs
: A new study by American researchers from Eastern Virginia Medical School-
Virginia
, Rush University Medical Center-Illinois and Loyola University Chicago- Illinois has found that the phytochemical ginkgolic acid that is obtained from gingko biloba shows promising prospects as an antiviral to treat COVID-19 after finding that it was able to inhibit the infection of the coronavirus strain 229E in human epithelial lung cells.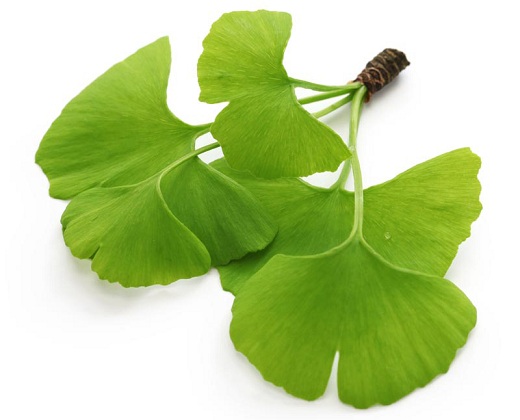 Ginkgolic acid (GA) is a natural phenolic acid contained in Ginkgo biloba L. with neuroprotective, antimicrobial, and antitumoral properties.
The ongoing COVID-19 pandemic has affected more than 232 million individuals around the globe and caused more than 4.75 million COVID-19 deaths.
Though there are now multiple vaccines for SARS-CoV-2, their efficacy may be limited by current and future viral mutations. Hence there is a critical need for effective antiviral compounds are an essential component to win the battle against the family of coronaviruses.
The phytochemical Ginkgolic Acid (GA) is a pan-antiviral molecule with proven effective in vitro and in vivo activity. The study team previously demonstrated that GA inhibits Herpes Simplex Virus 1 (HSV-1) by disrupting viral structure, blocking fusion, and inhibiting viral protein synthesis.
Furthermore the study team reported that Ginkgolic Acid (GA) displays broad-spectrum fusion inhibition encompassing all three classes of fusion proteins, including those of HIV, Ebola, influenza A, and Epstein Barr virus.
In this study, the team reports that Ginkgolic Acid exhibited potent antiviral activity against Human Coronavirus strain 229E (HCoV-229E) infection of human epithelial lung cells (MRC-5).
Ginkgolic Acid significantly reduced progeny virus production, expression of viral proteins, and cytopathic effects (CPE). Furthermore, Ginkgolic Acid significantly inhibited HCoV-229E even when added post-infection.
In light of the study findings and the similarities of this family of viruses, Ginkgolic Acid holds promising potential as an effective antiviral treatment for SARS-CoV-2.
The study findings were published in the peer reviewed journal: Pharmaceuticals.
https://www.mdpi.com/1424-8247/14/10/980
An earlier study by researchers from the Pharmacy School of Shihezi University, Xinjiang-China and Shanghai University of Traditional Chinese Medicine-China has also found that Gingko Biloba leave extracts served as SARS-CoV-2 3CLpro inhibitors. The 3-Chymotrypsin-like protease (3CLpro) is a virally encoded main proteinase that is pivotal for the viral replication across a broad spectrum of coronaviruses.
The study findings for these were published in the peer reviewed journal: Fitoterapia (Science Direct).
https://www.sciencedirect.com/science/article/abs/pii/S0367326X21000848
Past evidence has shown that Gingko Biloba, also known as maidenhair, can inhibit viral proteins, inhibiting replication.
The research team from China Researchers found that Gingko Biloba leaves extract contains the most potent SARS-CoV-2 3-Chymotrypsin-like protease (3CLpro). This vira lly encoded main proteinase is essential for viral replication in coronaviruses.
At present, scientists worldwide are trying to find effective therapeutics for combating COVID-19 by targeting various therapeutic targets. Among all the identified targets, the conserved 3-chymotrypsin-like protease (3CLpro) has been dubbed a vital target since it plays an imperative role in coronavirus replication.
It was found that any disruption or strong inhibition on the 3CLpro will block viral replication. Finding an agent to inhibit this protease may help fight the current pandemic.
Past studies have shown that the phytochemicals from medicinal plants are potential candidates.
The Chinese
COVID-19 Herbs
study team conducted a large-scale screening to determine biochemicals that may have antiviral activity, collecting 80 herbal products. They also used a biochemical approach to determine if these herbal products can inhibit SARS-CoV-2 3CLpro.
After the screening, they identified Gingko Biloba leaves extract (GBLE) as the most potent action against SARS-CoV-2 3CLpro. Further, the team wanted to determine the critical ingredients of GBLE responsible for inhibiting SARS-CoV-2.
In all, a total of 20 natural ingredients were isolated from Gingko Biloba leaves. The researchers assayed these constituents to determine which ones are potential inhibitors, which can be used to mitigate the spread of COVID-19.
Interestingly of all the natural ingredients, bioflavonoids and ginkgolic acids (GAs) were observed to have the most potent inhibitory mechanisms on the 3CLpro molecules. Finding these active ingredients can help pave the way for developing novel anti-COVID-19 agents.
The Bioflavonoids, also known as flavonoids, are natural pigments that give vegetables and fruits their color. The Chinese study found that the bioflavonoids isolated from GBLE demonstrated potent inhibition against SARS-CoV-2 3CLpro potency. The study findings suggest that bioflavonoids could act as promising lead compounds to develop anti-SARS-CoV-2 agents. The compound can also become a lead ingredient in anti-coronavirus drugs to prevent future outbreaks.
Professor Dr Guang-Hao Zhu from the Shanghai University of Traditional Chinese Medicine told Thailand
Medical News
, "Collectively, our study findings revealed the key constituents in GBLE responsible for SARS-CoV-2 3CLpro inhibition, which offered several promising lead compounds for developing novel 3CLpro inhibitors to treat COVID-19 or other coronaviruses."
The COVID-19 disease is a complicated illness, which affects a multitude of organs. Usually, apart from respiratory disease, the condition also causes hypercoagulable inflammation.
Interestingly, Gingko Biloba is a popular herbal medicine due to its wide range of health benefits. The herbal medicine is an anti-coagulant, anti-inflammatory, anti-obesity, anti-oxidative, and can lower blood pressure.
Medical scientists believe that Gingko Biloba can benefit patients with COVID-19, particularly those with underlying health conditions, by mitigating the major symptoms.
Past studies by Japanese researchers have also shown that Gingko Biloba extracts were able to demonstrate anti-influenza virus activity.
https://europepmc.org/article/med/23179317
However more studies and clinical trials are warranted before gingko biloba extracts or ginkgolic acid can be confirmed as a real therapeutic agent against the COVID-19 disease.
A report in May 2021 by McGill University in Canada also warns people to not make premature decisions and start using Gingko Biloba to treat COVID-19 until proper extensive research is done and health regulatory bodies confirm its efficacy.
https://www.mcgill.ca/oss/article/covid-19-health/ginkgo-has-not-been-shown-treat-covid-19
For the latest on
COVID-19 Herbs
, keep on logging to Thailand Medical News.