Yoghurt prevents adenomas in men, lowering risk of colonic cancer.
Researchers from Washington University School Of Medicine have discovered that yoghurt consumption by men actually helps lower the risk of adenomas (abnormal growths) in the colon, which precedes the development of colon cancer.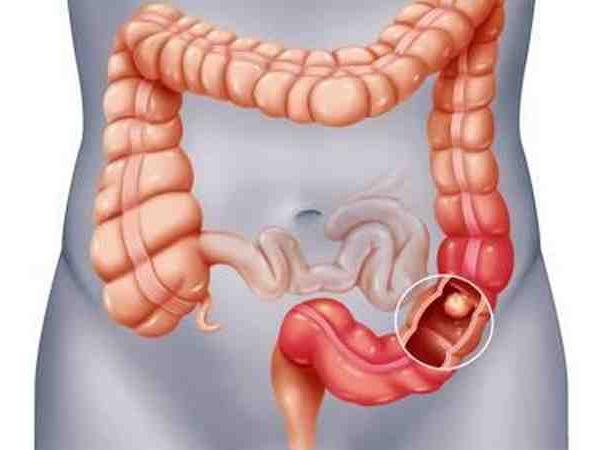 Yin Cao, ScD, MPH, lead researcher said in a telephone interview with Thailand Medical News,"Our findings provide novel evidence for the role of yogurt in early stage of colorectal cancer development and the potential of gut bacteria in modulating this process, and also suggest that yogurt might serve as a widely acceptable modifiable factor, which could complement colorectal cancer screening and/or reduce risk of adenoma among the unscreened. Previous research already had suggested that eating a lot of yoghurt might lower the risk of bowel cancer by changing the type and volume of bacteria(microbiome) in the gut.
The team from Washington University evaluated a potential link between eating yogurt and risk for conventional adenoma and serrated lesions using data from the Health Professionals Follow-up Study and the Nurses' Health Study. Data from 32,606 males and 55,743 females who underwent lower endoscopy between 1986 and 2012 and provided demographic, lifestyle and diet, including yogurt intake were carefully analyzed. 5811 adenomas developed in the males and 8116 in the females.
Compared with males who did not eat yogurt, those who ate two or more servings a week were 19% less likely to develop a conventional adenoma. This lower risk was even greater (26%) for adenomas that were highly likely to become cancerous, and for those located in the colon rather than in the rectum.No obvious association was seen for males with a potentially more dangerous type of adenoma (serrated), a trend towards reduced risk was seen for those measuring 1 or more cm, which is considered to be large.No associations between yogurt intake and the development of adenomas were evident among the females.
The researchers pointed out that Lactobacillus bulgaricus and Streptococcus thermophilus, two strains of bacteria commonly found in live yogurt, may lower the number of cancer causing chemicals in the gut.
The stronger link seen for adenomas growing in the colon may partly be due to the lower acidity (pH) in this portion of the gut, making it a more hospitable environment for these strains of bacteria. Yogurt also have anti-inflammatory properties and may reduce the 'leakiness' of the gut as adenomas are associated with increased gut permeability.
Reference: Xiaobin Zheng et al. Yogurt consumption and risk of conventional and serrated precursors of colorectal cancer, Gut (2019). DOI: 10.1136/gutjnl-2019-318374