World Covid-19 News: 10,614,957 COVID-19 Infections And 514,635 Deaths Yet People Are Still Complacent. Figures To Accelerate Exponentially The Next 12 Months
World Covid-19 News
: The world has recorded 10,614,957 official COVID-19 infections and 514,635 deaths in the last six months as of Ist July 2020 (5am California). The actual figures are at least 5 fold for both infection and deaths due to underreporting and concealments by many countries. Unfortunately despite the relative high figures, people are still complacent and many are living in denial. (The US CDC claim of those being possibility infected as being more than 10 to 20 fold of that being reported is bit of an over exaggeration.)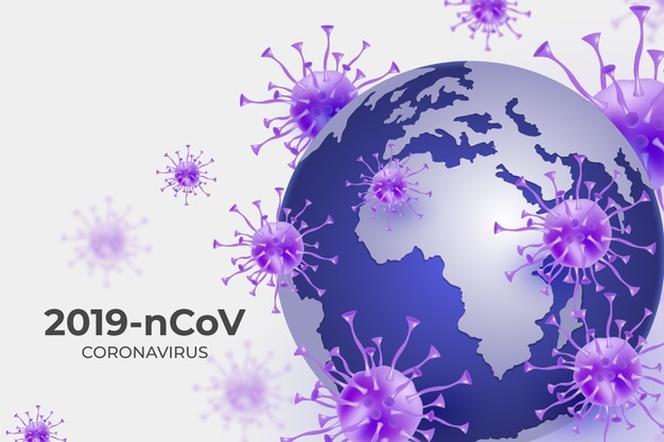 Taking precautions, social distancing, wearing protective mask, isolating etc are all things that the majority are against or are simply refusing to follow.
While we at Thailand Medical News do not support lockdowns due to economic and social issues, we strongly believe in social distancing, border closures, aggressive testing and proper quarantine of those infected, wearing mask and those in high risk groups to isolate. People need to be more responsible and mass events should be prohibited such as fairs, exhibitions etc. People need to take responsibility and realize that the world has changed and to start accepting the new norm.
Unfortunately we are not going to see people behave accordingly and only till the amount of deaths reach a real optimal level that will that make people to 'really wake up' and change. Fortunately we need not have to wait for long as hopefully that will start happening in the next 12 months. The first wave has not even reach a proper peak and to make matters worse we will see an overlap with the second wave coming in around November or December if not earlier. (we are still keeping things under wraps and not telling publicly what the second wave is actually about..it is not just a spike of cases as what most people assume and it is not even about mutated strains of the SARS-CoV-2 coronavirus but is something else together that would shock the world. We plan to cover it in August)
In the meanwhile, COVID-19 infection rates are seeing a surge globally starting from the US, India, the Latin American Countries and Pakistan etc.
In the US, Arizona hospitals are hiring out-of-state nurses, squeezing in more beds and preparing for the possibility of making life-and-death decisions about how to ration care as they get ready for an expected surge of coronavirus patients in one of the nation's worst hot spots.
Teachers, parents, businesses and their customers also are hunkering down for at least a month of new closures imposed by the state in a belated effort to slow the spread of the virus and limit overcrowding at hospitals.
States like Arizona and several others that were reopening their economies have clamped back down over the past week as they eclipsed records for infections and hospitalizations. Republican Governor. Doug Ducey, however, went further than others by ordering gyms and movie theaters to close and postponing the start of school until mid-August.
The state of Texas has shut down bars and reduced restaurant capacity, while Florida, where some beaches have been closed, banned alcohol consumption at bars. In contrast, Ducey shut down all bars for 30 days, including in Scottsdale, where employees and young customers crammed into nightclubs without wearing masks or practicing social distancing.
&a mp;nbsp;
Texas Governor Greg Abbott, Ducey ordered tubing businesses to close after images over the weekend showed large numbers of tubers on the Salt River without masks. While Texas limited the number of people at water parks, Arizona closed them altogether for 30 days.
Shockingly, Tom Hatten, founder and chief executive of Mountainside Fitness, a chain of about 20 gyms across metro Phoenix, said Tuesday that he has no plans to shut down. He has filed court paperwork seeking an injunction against Ducey's closure order, calling it arbitrary and irrational. Hatten also said several of his health club's facilities were cited by police Tuesday for being open. Under Ducey's order, the citations carry a fine up to $2,500 if convicted. Hatten said it doesn't make sense that casinos, restaurants and big-box stores can stay open, while gyms are forced to close.
Hatten said, "We are just as concerned about this virus as everyone. But singling out and closing health clubs, after we sat closed for two months, is not going to keep the virus from spreading,"
Governor Ducey's executive order allows local police to enforce closures and government agencies to revoke business licenses.
In a sign of upheaval, cities are canceling Fourth of July fireworks shows, among them Peoria, Chandler and Marana. Others had already made plans to cancel.
American Vice President Mike Pence is scheduled to visit Phoenix on Wednesday and meet with Ducey at the airport before speaking to reporters. It wasn't clear if he had other plans before returning to Washington. Pence's last-minute trip replaces a planned campaign event in Tucson and meeting with Ducey in Yuma.
So far, an additional 44 people have died from COVID-19, bringing the total since the beginning of the outbreak to 1,632, health officials said. They reported nearly 4,700 new coronavirus cases Tuesday, an inflated number because of an undercount Monday.
The state of Arizona has seen skyrocketing infections this month after Ducey allowed his stay-at-home order to expire on May 15. Over the past seven days, nearly one in four coronavirus tests has been positive, a rate far higher than any other state. The positivity rate is a measure of how widespread the disease is in the community.
In preparing for an influx of patients, hospitals are activating plans to add more beds and staff. State officials have authorized "crisis standards of care," which tell hospitals which patients should get a ventilator or other scarce resources if there is a shortage.
Should there be more patients than can be cared for at ideal levels, patients are given a score based on their life expectancy and the likelihood their organs will fail. Hospitals are told not to consider factors like race, gender, sexual orientation or disabilities.
At the moment, emergency rooms are not yet overwhelmed, but COVID-19 is taking its toll, said Dr Frank DelVecchio, who works in emergency rooms at several Phoenix-area hospitals, including Valleywise Health. Nurses caring for coronavirus patients take a significant amount of time suiting up to protect themselves and can't quickly jump from room to room, he said.
Dr DelVecchio said, "This is just off the charts, sick patients. We're letting people go home that we'd never let go home if they were this sick, including patients with low oxygen. We're trying to get you home oxygen. We're trying to tell you to come back if worse. Because there's not much we can do for you."
Individuals who have attempted or considered suicide are getting stuck for a day or more in emergency rooms because psychiatric facilities won't accept them until they have COVID-19 test results. Because suicidal patients require constant monitoring, they are sometimes placed in hallways or less private areas while awaiting results, Dr DelVecchio said.
The company Dignity Health, which operates several hospitals in the Phoenix area, is converting more areas to treat COVID-19 patients and preparing to put multiple patients in private rooms, spokeswoman Carmelle Malkovich said. It's bringing nurses from underutilized hospitals in its system to Arizona and hiring traveling nurses and respiratory therapists throughout July.
Also, HonorHealth, another big hospital chain in the Phoenix area, is prepared to implement the first phase of its surge plan as soon as this week, officials said in a statement. They did not explain what that means.
On other news, the European Union reopened its borders Wednesday to visitors from 15 countries but not the virus-stricken United States, where a top health official warned the country is headed in the "wrong direction" as cases spike in multiple states.
The suitable countries that made it onto the EU's list are Algeria, Australia, Canada, Japan, Georgia, Montenegro, Morocco, New Zealand, Rwanda, Serbia, South Korea, Thailand, Tunisia and Uruguay.
Also, travelers from China, where the virus first emerged late last year, will be allowed on the condition that Beijing reciprocates and opens the door to EU residents.
The new border relaxation, to be reviewed in two weeks and left to member states to implement, is a bid to help rescue the continent's battered tourism sector, which has been choked by a ban on non-essential travel in place since mid-March.
However with some 10.6 million known infections worldwide, the pandemic is "not even close to being over," the World Health Organization has warned.
Significantly, the Pan American Health Organization warned on Tuesday that the coronavirus death toll in Latin America and the Caribbean could top 400,000 by October without stricter public health measures.
This would represent a quadrupling of the fatal cases of COVID-19, the disease caused by the virus, in a region that has emerged as a major pandemic trouble spot.
A media tally puts the number of people who have died so far in the region at nearly 114,000 out of more than 2.5 million cases.
Dr Carissa Etienne, the director of the Washington-based PAHO, which serves as the regional arm of the World Health Organization said, "Latin America and the Caribbean is expected to have more than 438,000 COVID-19 deaths" by October 1 at the current pace."
She said at a news conference, "It is important to reemphasize that these projections will come to pass only if the current conditions remain. So this means that countries can change these predictions if they take the right decisions and implement strict proven public health measures."
Numerous Latin American countries have struggled to contain the outbreak, most notably Brazil, which now has the world's second largest caseload after the United States.
To date, more than 1.3 million Brazilians have contracted the virus, and over 58,000 have died.
Countries like Chile and Colombia are expected to reach their peaks within the next 15 days, while in Brazil, Argentina, Bolivia and Peru the high point is expected to come sometime in August.
Also, Mexico and most of Central America are likely to top out in mid-August.
The Caribbean in contrast is in better shape, with many islands succeeding in curbing transmission completely. These include Saint Barthelemy, Anguilla, Montserrat, Saint Kitts and Nevis, Aruba, Sint Maarten, British Virgin Islands, Bonaire, Sint Eustatius and Saba, Grenada and Saint Lucia.
For more
World COVID-19 News
, keep on Logging to Thailand Medical News.