WHO Warns That Polio Virus Have Been Detected In Sewage Samples In London! Are Brits Literally Walking Cesspools Of Various Pathogens?
UK Medical News:
The United Kingdom is slowly gaining recognition as being the hub of various disease outbreaks in Europe while Brits are now being viewed as literally walking cesspools of various pathogens!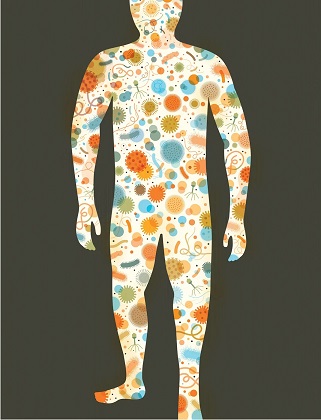 Considering a study which shows that 8.4 million Brits simply shower once a week and totally lacking in basic hygiene, one can be forgiven for considering the Brits as the filthy pariahs from Europe!
https://www.banburyguardian.co.uk/news/uk-news/one-shower-a-week-is-clean-enough-for-eight-million-brits-1084735
It will make you puke if you were to dig deeper into their sexual hygiene practices! Forget about safe sex, you are talking about individuals who do not even wash before or after having sex! Yucks! It is little wonder that the incidence of herpes, chalamydia, HPV, syphilis and gonorrhea in UK are among the highest in the world and a typical ordinary Brit can easily outbeat any third world countries commercial whores in terms of the STIs they are carrying around!
https://www.nuffieldhealth.com/conditions/herpes
https://www.gov.uk/government/publications/tracking-the-syphilis-epidemic-in-england
https://www.nature.com/articles/s41415-020-2561-z
https://www.gov.uk/government/news/people-urged-to-practise-safer-sex-as-gonorrhoea-cases-in-england-rise-by-26
https://fingertips.phe.org.uk/profile/sexualhealth/data
Even incidences of HIV are growing in the UK with heterosexuals now overtaking the gay community in terms of incidences of HIV infections.
https://www.aidsmap.com/news/dec-2021/hiv-uk-2020-some-good-news-some-less-good-many-unknowns
https://www.tht.org.uk/news/heterosexual-hiv-diagnoses-overtake-those-gay-men-first-time-decade
According to local
UK Medical News

, t
he current monkeypox surge that been spreading globally originated in the UK after certain promiscuous British gays were found having slept around with infected Nigerians sex workers and brought back the virus and spread it at certain local gay communal sex events to commemorate Pride 2022 in UK! (The Brits are also well known as cheap sex tourists seeking bargains from sex destinations in Africa, Cambodia and Thailand.
on">https://www.thailandmedical.news/news/breaking-uk-health-authorities-confirms-first-case-of-monkey-pox-imported-from-nigeria-with-more-individuals-under-investigation
https://www.thailandmedical.news/news/breaking-who-researchers-warns-of-new-super-drug-resistant-strain-of-neisseria-gonorrhoeae-originating-from-south-east-asia-now-spreading-in-europe
There are already reports of various other emerging diseases in the UK from new flu strains, new drug resistant STIs, new strains of Lassa Fever virus,
https://news.sky.com/story/lassa-fever-uk-detects-two-cases-of-ebola-like-virus-that-can-cause-vaginal-bleeding-and-deafness-12537596#:~:text=Two%20people%20in%20the%20UK,Health%20Security%20Agency%20(UKHSA)
.
The United Kingdom is currently witnessing a new rise in COVID-19 cases due to the BA.4 and BA.5 variants.
https://www.ons.gov.uk/peoplepopulationandcommunity/healthandsocialcare/conditionsanddiseases/articles/coronaviruscovid19latestinsights/infections
To add to all that, the WHO and British health officials have detected a type of poliovirus derived from vaccines in London sewage samples.
The World Health Organization said on Wednesday that more studies and analysis was underway.
To date, no human cases of polio have been found in Britain, where the crippling disease was fully eradicated two decades ago.
Researchers from the WHO said in a statement that "type 2 vaccine-derived poliovirus (VDPV2)" had been found in environmental samples in the British capital.
The WHO added, "It is important to note that the virus has been isolated from environmental samples only," it said, stressing that "no associated cases of paralysis have been detected." However, the WHO warned that any form of poliovirus anywhere is a threat to children everywhere!
A comprehensive global effort has in recent decades come close to wiping out polio, a crippling and potentially fatal viral disease that mainly affects children under the age of five.
Polio cases have decreased by 99 percent since 1988, when polio was endemic in 125 countries and 350,000 cases were recorded worldwide.
It was reported that the wild version of the virus now exists only in Afghanistan and Pakistan, but a type of vaccine that contains small amounts of weakened but live polio still causes occasional outbreaks elsewhere.
It has been found that oral polio vaccine (OPV) replicates in the gut and can be passed to others through fecal-contaminated water, meaning it won't hurt the child who has been vaccinated, but could infect their neighbors in places where hygiene and immunization levels are low.
Although weaker than wild poliovirus, this variant can cause serious illness and paralysis in people not vaccinated against the disease.
According to the WHO, globally, there were 959 confirmed cases of VDPV2 in 2020.
Dr Kathlene O'Reilly, a Polio eradication expert warned Wednesday that the discovery in the London sewage samples suggests "there may be localized spread of poliovirus, most likely within individuals that are not up to date with polio immunizations".
She added, "The most effective way to prevent further spread is to check vaccination histories, especially of young children, to check that polio vaccination is included."
The WHO said that Polio immunization coverage in London stands at nearly 87 percent.
The WHO has called for OPV to be phased out worldwide and replaced with inactivated polio vaccine (IPV).
Dr David Elliman, a consultant pediatrician at Great Ormond Street Hospital said parents sometimes ask why vaccines continue to be given against diseases that have been eliminated in the UK, like polio.
He said, "The answer is that, although we are an island, we are not isolated from the rest of the world, which means diseases could be brought in from abroad. The finding of vaccine-derived polio virus in sewage proves the point."
It was reported by the UK Health Security Agency (UKHSA) that the virus isolates had been found in "multiple sewage samples collected from the London Beckton Sewage Treatment Works between February and June 2022."
This sewage plant covers a large swathe of north and east London that is home to around four million individuals.
UK health authorities said that typically a couple of poliovirus isolates are detected each year on average in UK sewage samples, but they tend to be unrelated, warning that in this case the isolates were "genetically related".
The UKHSA added, "This has prompted the need to investigate the extent of transmission of this virus in northeast London."
In the meanwhile, with so many cases of Monkeypox in UK and the rise of the SARS-CoV-2 BA.4 and BA.5 variants in UK along with the rising incidences of so many different STIs in the country, governments from other countries should issue travel alerts on people planning to visit UK and also either ban travelers from UK or imposed stringent health screening measures on them. Besides health issues, it is also coming to light that many from the UK are these days coming to countries like Thailand and Singapore to seek jobs and with many illegally working or doing businesses there. Also, it has been found that many were either criminals who come to South East Asia to hide, often overstaying their visas or to indulge in illegal activities like boiler room scams, illegal gambling, money laundering, running prostitutions rings or are into illicit drugs.
Anybody who comes across suspicious looking British individuals in any condo, housing complexes or office towers are advised to inform the immigration or local police.
For the latest
UK Medical News
, keep on logging to Thailand
Medical News
.
Read Also:
https://www.theguardian.com/uk-news/2014/sep/20/who-said-britons-were-drunk-dirty-and-deplorable-joao-magueijo-portuguese-writer