While China Coronavirus Death Toll Is 811, Infected 37198, In Thailand People Are Getting Killed By A Thai Soldier
On Sunday morning, China health authorities announced that their death toll from the
coronavirus
is now 811 with 37,198 confirmed infected and about 3,218 in critical condition.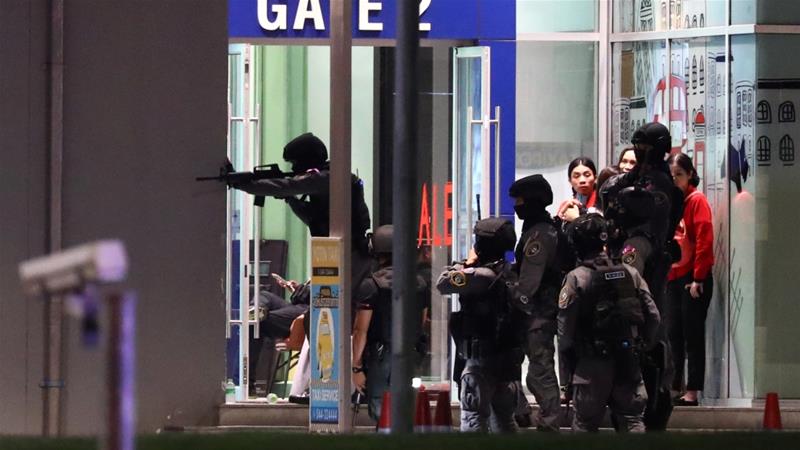 Among the dead in China was a 60 year old America male national and also a 65 year old Japanese male national, both residing in Wuhan, China.
Cases of individuals getting infected with the
coronavirus
is also on the increase worldwide with numerous cases reported yesterday and the total the number of infected cases has increased to 354 spanning 30 countries and about 12,620 suspected cases worldwide spanning 99 countries. To date, 2 individuals have died from the
coronavirus
outside of China.
Thailand
, despite being a country with among the largest numbers of Chinese travellers visiting the country during the last few months, and despite still having a lots of Chinese visitors to its country even with the
coronavirus
outbreak as it has not banned Chinese travellers, so far has only 32 infected cases according to the government authorities. All reports of suspected cases in the various tourist resorts and provinces have either been downplayed or curtailed.
While to date, the
coronavirus has not killed anyone
in
Thailand
, an active Thai soldier from its army went of a killing spree over the weekend, murdering numerous people. He went berserk, as was claimed by media reports, after being upset about massive corruption and abuse by the rich in
Thailand. He killed
more than 21 people and seriously injured more than 30 individuals at a busy shopping mall over the weekend. As of press time, he is still at the mall with a huge number of hostages.
Thailand
is reporting huge numbers of mental cases and people breaking down as a result of stress over the last few years due to an intense economic downturn caused by a mismanaged economy during the last five years.
The masses are suffering and many of the poor and middle classes as a result are having mental and psychological problems. Coupled with the strong Thai baht, air pollution and a drought that is affecting the country, many companies and factories are laying off workers. It is estimated that there are more than 8.1 million Thais who are currently seeking treatment for mental issues while
Thailand
also has a very high suicide rate .
WHO has ranked
Thailand
32nd in its annual 2019
suicide
rate report, with a 14.4-
suicide
ratio for every 100,000 population, or equivalent to 10,000 deaths by suicide per year. Note that in 2012 the
suicide
rates was only about 6.3 per 100,000.
In July 2019 ,
Thailand
's Department of Mental Health said that statistically speaking, every hour, six people in the country attempts
suicide
. This translates to 53,000 people every year attempting
suicide
which has resulted in 4,000 people dying by their own hands.
For more updates about the
China

coronavirus

epidemic
or the
Thailand Coronavirus
scenario, keep on checking at:
https://www.thailandmedical.news/articles/coronavirus