US Medical News: Warning-Despite Lower COVID-19 Death Rates, Infection Rates Are Increasing. 33,389 New Cases In The Last 24 Hours, Hospitals Overflowing
US Medical News
: Despite decreasing COVID-19 death rates in the last 24 hours, a worrying sign is emerging that new infected rates are on the increase once again in America. In the last 24 hours a total of 33,412 new cases were registered for COVID-19 (certain states had not submitted their reports yet as of press time, suggesting that figures could be much higher) while the day before it was 33, 539 cases. There were only 571 deaths reported for the last 24 hours. Most of the new cases are in the Southern states with Florida and South Carolina leading the most increases.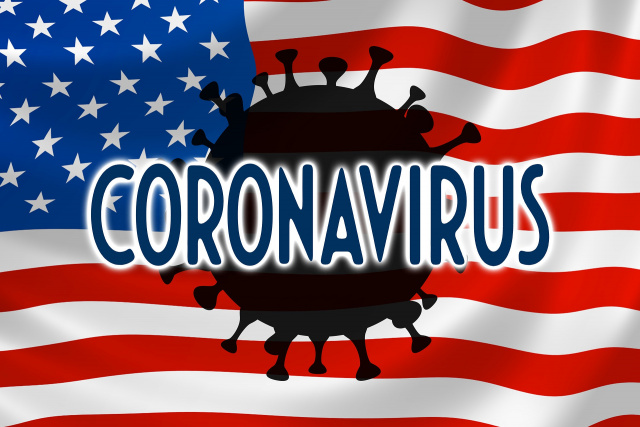 What is also worrying is that there are now more than 21,307 individuals in critical care across the country which is putting a severe stress on healthcare facilities and staff not to mention the constant flow of COVID-19 patients in the ER and outpatient wards.
Health professionals are also warning that stocks of numerous drugs from antivirals, anti-inflammatory meds, sedatives for intubation etc are all running low and it is only a matter of days before there will be an acute shortage. Already lots of medical supplies to even basics like IV drips and even saline solutions are already running low in hospitals in certain states.
The COVID-19 crisis is so badly managed in the US that it has lost its credibility as being a leader in healthcare and the medical field globally.
To date it is claimed that 973,055 individuals out of the total of 2,330,908 infected individuals have recovered from the disease and a total of 121,997 Americans have died. However many are now questioning these figures as its apparent that many states close to the Trump administration has been underreporting figures and even deliberately lowering down testing rates.
The US CDC claims that 27,979,880 test have been conducted but did not clearly say how many people have been tested as in some cases, certain individuals could have been tested 3 to even 4 times while in hospitals.
Despite all these figures, many Americans are still complacent and some think that their bodies are strong enough to handle the coronavirus not realizing that many new studies are now emerging showing what the SARS-CoV-2 coronavirus could do to them in the long term despite being deemed recovered. Long-term health complications are expected to be of a wide array and complicated.
Many are refusing to wear mask, practice social distancing or even bothered to keep themselves abreast with developments about the disease and are simply living in self-denial.
A rough survey poll showed that less than 8 per cent of the American population actually cared about the COVID-disease and took precautions and also keep abreast about developments of the disease. These were mostly educated individuals with a tertiary education.
It is now being roughly projected that about 160,000 American would die by August 2020 while when the second wave actually starts around October or November, it is expected that around 2.5 million Americans would die by end of May 2021 in the most optimistic scenario. This figure is based simply by rough estimates in terms of the number asymptomatic and symptomatic individuals out there spreading the disease, the number of Americans with one or more underlying chronic disease, the potential effects of the next flu season and also t he growing virulence of the SARS-CoV-2 coronavirus (despite denials by many American experts.). The chance of a truly effective vaccine making an appearance before then is totally negligible despite many claims.
Thailand Medical News is now making attempts to help hospitals in the US facing drug shortages. Kindly send us official emails as to the details of your hospital, your name, contact details of your hospital and medications required and we will try to send donated supplies through official channels. We will only reply to official email addresses with official numbers of the hospitals. We have fulfillment centers around the world. Readers who wish to help with our initiatives can also send us your contact details and numbers.
For more on
US Medical News
, keep on logging to Thailand Medical News.