US Medical News
: America has finally started the legal process to sue a Chinese firm over half a million fake N95 masks that the country had ordered during the peak of the COVID-19 crisis when it needed these protective masks for its front line health staff.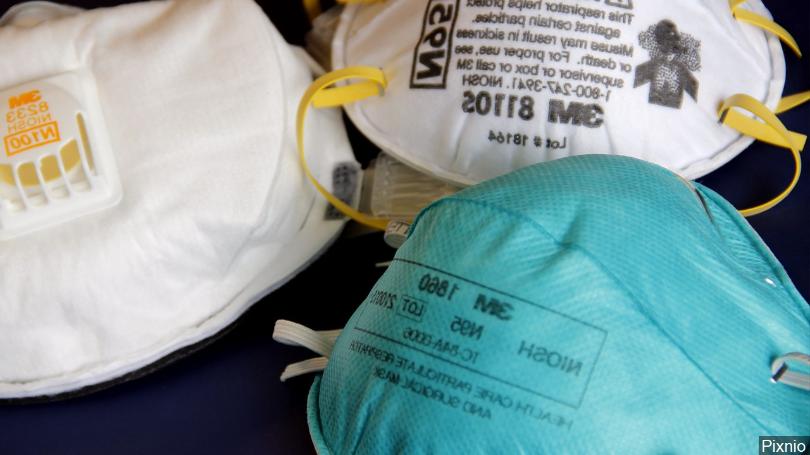 A legal complaint was filed in a federal court in Brooklyn, New York, in which the FBI said Guangdong-based King Year Packaging and Printing shipped three batches of purported N95 masks, needed to protect medical and other personnel from the coronavirus, to US buyers.
The Chinese company falsely claimed the 495,200 masks it shipped were met the N95 standard and also falsely claimed they were certified by the US National Institute for Occupational Safety and Health (NIOSH), according to the complaint.
The legal complaint indicated the importer of the masks paid more than US$1 million for them.
FBI agent Douglas Korneski, who investigated the masks deal, said in a media statement, "The charges alleged in this complaint show a blatant disregard for the safety of American citizens."
He added, "Had it not been for the actions of the investigative team, this defendant would have put first responders, hospital employees, and other front line workers directly in harm's way with faulty equipment just to make a buck."
The charged Chinese company was charged with four counts of importing misbranded and substandard health products and making false claims to the US Food and Drug Administration.
Every filed charge carries a maximum fine of $500,000, or if greater, twice what the company earned in selling the masks.
There are more legal suits to follow against other Chinese companies for also supplying fake masks, substandard PPEs and also substandard and fake medical devices and even fake antibody tests.
Other countries are also expected to do the same as China and its numerous Chinese firms were selling fake or substandard medical equipment and supplies at exorbitant prices to take advantage of the COVID-19 crisis and the sufferings of other people and countries as a result of the virus that originated from Wuhan was spread globally by the Chinese travellers initially.
Currently a lot of these fake and substandard medical supplies and equipment are being sold on numerous e-commerce platforms and the public is warned as many of the claims made by these manufacturers or distributors are all fake and often the products are substandard or faulty and can endanger the lives of those using it.
For more on
US Medical News
, keep on logging to Thailand Medical News.