U.S. COVID-19 News: America Records New High Of 201,961 COVID-19 Cases In The Last 24 Hours!
U.S. COVID-19 News
: America on Tuesday far exceeded its previous daily record of new COVID-19 cases, adding 201,961 cases in 24 hours, according to the tally compiled by Johns Hopkins University.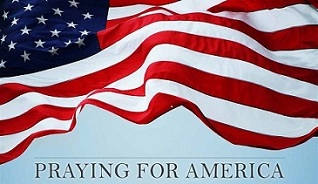 According to health authorities the high number was partly due to data delayed over the weekend, took total cases in the US to 10,238,543, with a total of 239,858 deaths, as of 11:55 pm (0455 GMT).
It was reported that in the 24-hour period, 1,538 Americans sadly died from COVID-19, a record in recent months as the US struggles to contain the spread of the pandemic.
For almost a week now, the number of new infections has trended at over 100,000 each day.
Alarmingly, COVID-19 hospitalizations have also hit an all-time high, with more than 61,964 people hospitalized across the country, according to the COVID Tracking Project.
It is said that more than 22,850 individuals are in critical care in ICUs across the country.
The new wave in America appears bigger and more widespread than the surges that happened in the spring and summer and threatens to be worse. But experts say there are also reasons to think the nation is better able to deal with the virus this time around.
It was reported that several states posted records Tuesday, including over 12,600 new cases in Illinois, 10,800 in Texas and 7,000 in Wisconsin.
Dr William Schaffner, an infectious-disease expert at Vanderbilt University tod media, "The virus is spreading in a largely uncontrolled fashion across the vast majority of the country."
Numerous governors made increasingly desperate pleas for people to take the fight against the virus more seriously.
It was said that in an unusual prime-time speech hours after Wisconsin set new records for infections and deaths, Democratic Governor Tony Evers announced that he was advising people to stay in their houses and businesses to allow people to work remotely, require masks and limit the number of people in stores and offices.
Also, Minnesota Governor Tim Walz, a Democrat, ordered bars and restaurants to close at 10 p.m., and Iowa Gov. Kim Reynolds, a Republican, said she will require masks at indoor gatherings of 25 or more people, inching toward more stringent measures after months of holding out.
Although deaths are still well below the U.S. peak of about 2,200 per day back in April, some researchers estimate the nation's overall toll will hit about 400,000 by Feb. 1, up from about 240,000 now.
There really is COVID fatigue that is blending into COVID annoyance according to certain media sources.
The short-term outlook is grim, with colder weather and Thanksgiving, Christmas and New Year's ahead. Generations of family members gathering indoors for meals for extended periods "is not a recipe for anything good."
Other factors could contribute to the spread of the virus in the coming weeks: Last weekend saw big street celebrations and protests over the election. On Saturday night, an upset victory by Notre Dame's football team sent thousands of students swarming onto the field, many without masks.
; America's outgoing President, Donald Trump, who has refused to concede defeat in the November 3 election, has repeatedly mocked people for wearing masks and claimed the SARS-CoV-2 coronavirus would go away by itself. But his victorious opponent Joe Biden has vowed to take a more proactive approach, telling the nation this week that face coverings are the single best way to get the virus under control.
Meanwhile in what some claim as another American scam, US pharma giant Pfizer announced Monday that their vaccine candidate was 90 percent effective in preventing COVID-19, marking a major breakthrough in the search for a vaccine despite not having any peer-reviewed published data to back any of their claims!
It also interesting to note that despite all the U.S. FDA approved drugs like remdesivir and the monoclonal antibodies protocols etc, the figures of Amercans dying is still very high. It would be interesting to see what happens when the COVID-19 vaccines that the Trump administration and Dr Anthony Fauci were pedding are approved! The rest of the world should abstain from using these vaccines for at least 5 months and wait to see the recations and issues in America first as it most probably might be extremely interesting.
For more
U.S. COVID-19 News
, keep on logging to Thailand Medical News.