Twelfth Case Of Coronavirus Identified In US In Winconsin. Baby Boy Among Infected In Singapore, 270 Cases In 30 Countries
Health officials in Wisconsin confirmed the state's first case of
coronavirus
Wednesday, raising the total number of cases in the U.S. to 12. The patient is an American white male who had travelled to Wuhan, China and returned.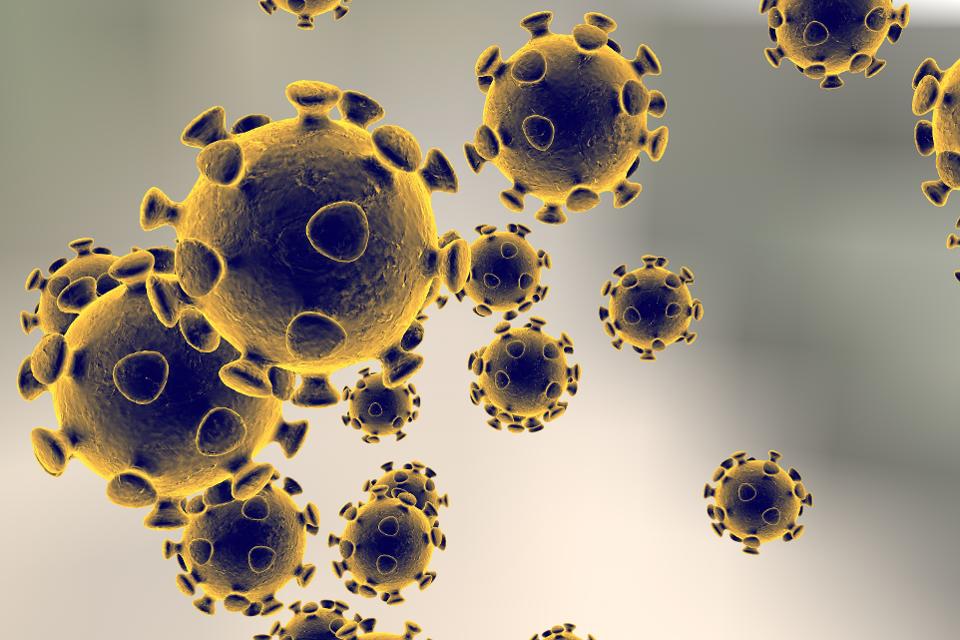 Health authorities described his condition as mild and that he is currently recuperating at a hospital.
Earlier during the night, hundreds more Americans evacuated from the city at the center of the outbreak landed in California.The two planes, carrying about 350 people in total, arrived at Travis Air Force Base in Northern California and Marine Corps Air Station Miramar in Southern California. All the passengers will spend up to two weeks under quarantine in California while they are monitored for symptoms of the potentially deadly new
coronavirus
.
There are about another 76 suspected in the US at the moment that are awaiting test results from the CDC as of 8pm Bangkok time to assess as to whether or not they are infected with the
coronavirus
.
Meanwhile Singapore has reported four new cases yesterday bringing the total to 28. Sadly the youngest was a six month male baby of Singaporean nationality. He and his father had contracted the
coronavirus
through the mother who had worked at a shop frequented by infected Chinese tourists.
Malaysian health authorities reported another human to human infection after a 40- year old of woman contracted the
coronavirus f
rom her infected brother who contracted it during a trip to Singapore where he had attended a conference at the Grand Hyatt hotel.
The Malaysian woman had direct contact with the man, her brother who had returned to his hometown for the Chinese New Year holidays on Jan. 23, Health Minister Datuk Dzulkefly Ahmad said in a statement. Others in the man's family have tested negative for the coronavirus.
Datuk Dzulkefly said "We are calling this the first Malaysian-transmitted local case," Datuk Dzulkefly also confirmed another
coronavirus
case of a tourist from Wuhan, bringing the total number of cases in the country to 14. Ten of them are Chinese nationals, while the rest are Malaysians, including two who were evacuated from Wuhan this week.
Meanwhile for the first cruise ship that is docked in Yohohama, Japan, another 10 more passengers have tested positive bringing the total to 20. Test is still ongoing among the rest of the 3700 passengers.
For the cruise that is docked in Hong Kong with about 3800 passengers, 3 so far have tested positive.
Both ships are in quarantine.
As of Thursday evening, the number of countries that have confirmed infected cases of the
coronavirus
stands at 30 countries, (plus cases on a cruise ship) with a total of 270 infected individuals.
&nb sp;
Canada, Australia, South Korea, Philippines , Hong Kong, Macau and Taiwan all also reported new cases today.
The breakdown of countries with
coronavirus
infected cases are : Singapore(28 cases),
Thailand
(25 cases), Japan(25 cases)
,
South Korea(23 cases), Hong Kong(22 cases), Australia(15 cases), Malaysia(14 cases), Taiwan(13 cases), Germany(12 cases), United States(12cases), Macau(10 cases), Vietnam(10 cases), France(6 cases), UAE(5 cases), Canada(5 cases), India(3 cases), Philippines(3cases), Italy(2 cases), Britain(2 cases), Russia(2 cases), Nepal(1 case), Sri Lanka(1 case), Ukraine(1 case), Finland(1 case), Sweden(1 case) Spain(1 case), Brazil(1 case) Cambodia(1 case), Kenya (1 case) Belgium(1 Case). From Cruise Ships (23)
There are now more than a total of 15,430 suspected
coronavirus
cases all over the world spanning 99 countries being investigated. The bulk being in countries like Hong Kong, Taiwan, Japan, South Korea, Singapore, Myanmar, Cambodia, Vietnam,
Thailand
, Malaysia, Philippines, India and Sri Lanka.
For more updates about the
China

coronavirus

epidemic
or the
Thailand Coronavirus
scenario, keep on checking at:
https://www.thailandmedical.news/articles/coronavirus