Thailand Properly Prepared For Any Local Coronavirus Outbreaks Due To Efforts Of Government And Private Sector. People Should Stop Panicking .Its Even Milder Than Flu!
Contrary to all the rumors, allegations and fake news circulation in the social media,
Thailand
's preparedness for any possible local coronavirus outbreaks has been to date topnotch, due to concerted efforts by the government and also the private sector.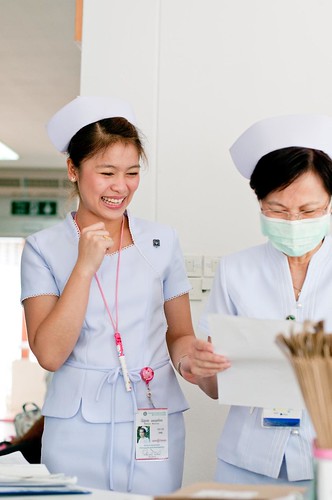 It must be noted that
Thailand
has numerous JCI accredited
hospitals
all over the country and has among the best medical intuitions in the world like The Sriraj
Hospital
and its Mahidol University Faculty Of Medicine along with the Chulalongkorn
Hospital
in Bangkok, The Maharaj Nakorn Chiang Mai
Hospital
in the North, The Songklanagarind
Hospital
in the South and the Srinagarind
Hospital
in the Northeast. All these government based hospitals have the best doctors and research and treatment facilities with the latest equipment.
In the private sector, The Bumrungrad
hospital
is a class by itself, totally prepared for any medical issue possible with state of the art facilities and a massive network of professionals in every possible medical field. The BDMS Group of
hospitals
scattered all over the country with its flagships the Bangkok Hospital, Samitivej
Hospital
and BNH
Hospital
are all also 5 star medical facilities that have the best doctors on board. They are joined by peers like Piyate
Hospita
l, Sukhumvit
Hospital
, World Medical, Kasemrad, Vejthani, Ramkhamheang Group etc ,all in the similar class.
Thailand hospitals
are among the best in the world are ready to deal with any disease outbreak while tending to its routine patients and medical tourists with any compromises.
Hospitals
have also set aside wards with proper protection and measures in place so that other patients will be not be affected in any way nor is there chance of contracting any infections from suspected patients. Most of the private
hospitals
in
Thailand
have taken additional precautionary measures from installing thermal scanners in the entrances for quick detection and isolation, to having air pressure controlled areas to ozone treated air systems incorporated in the air-conditioning systems to ensure that the environment is totally sterile.
Over the last 3 weeks almost all these
hospitals
and medical intuitions have been making detailed plans and preparedness, from stocking up medications, ensuring they have a proper flow of these drugs in case of emergency, to procuring medical equipment and even training all their staff to deal with possible scenarios. One mask supplier from Iran informed us that a single
hospital
had ordered 8 million mask from them while an indian drug supplier told us that Thailand had ordered enough antivirals for the whole population in case a pandemic breaks out.
The Minister for Commerce, Jurin Laksanawisit had personally inspected factories, distributors, imp orters etc to ensure that sufficient stocks of medical supplies from surgical masks, medical gowns to medications were in place and also stockpiled in case of emergencies along with also checking on necessities from foods to other consumer goods.
Though some netizens are complaining that they cannot find protective mask for sale at shops at the moment as most were sold out, retailers would be replenishing stocks this week nationwide.
The Government GPO on directions from the Minister of Health, Anutin Charnvirakul have stockpiled enough drugs from NSAIDS, painkiller like Ibuprofen, steroids, antibiotics and even oxygen tanks and all other necessary equipment.
The
Thailand
army has already been even preparing to open its own medical facilities and
hospitals
in case of emergency and have also been trained to assists the health sector in case of pandemic scenarios.
When praised is due despite whether we like a person or not, it should be fairly given and to that extent, Prime Minister Prayut Chan O Cha should be credited for personally supervising a lot of the preparations to the extent that he over exhausted himself and got slightly sick. But it is due to his efforts and those of other government officials that
Thailand
has truly contained the infections in the country with quick detection systems and constant monitoring of the situation.
Among other preparedness that has been made in the last few weeks, numerous
hospitals
are now equipped with the right PCR machines and thermocyclers and even genomic sequencing machines and thousands of test kits have already been procured along with the necessary assay reagents.
In some cases the local government has not really been withholding back any information contrary to allegations made , rather there is no need for the public to know certain developments due to security reasons coupled with importance for ensuring that
Thailand
's economy does not further erode due to the fast changing global situations. In most cases, there were just speculations without valid proof.
Thais should actually wake up and stop bickering about political issues but rather unite and show the world that we are resilient and we should be focusing on how to find solutions together to get the economy moving not just by depending on the government.
We already have some Thai medical researchers actually working on a vaccine and there are others who are trying to develop new telemedicine platforms in case of a pandemic while also others that are focused on developing new innovative biotech and bioengineering platforms. Thais should be focused on finding new idea, concepts , solutions or startups to turn a crisis into an opportunity.
On the whole, the global health crisis can actually turn into a blessing for
Thailand
if every sector comes up with new solutions that can be commercially exported out from food, farm, medical, and literally every sector.
The coronavirus in reality is not that deadly when compared to the flu virus. More people get infected and actually die from common flu compared to the coronavirus which has a mortality rate of only 2 percent.