Thailand Medical News Launches Special Therapeutic Herbal Tea Package For American Readers Only To Prepare For The Coming Second Wave
As a result of overwhelming response and also a new promotional program with postal authorities and also with certain well-wishers who wish to make our specially blended therapeutic
herbal teas
more accessible to as many Americans as possible to better equipped themselves with the coming cooler season and the impending COVID-19 second wave, Thailand Medical News announces that we now offer a special sampler set of Therapeutic teas for a minimum donation of only US$30 for a pack of 8 bags. Each customer is only allowed to order not more than 2 sets. Price includes postage to any part of the United States.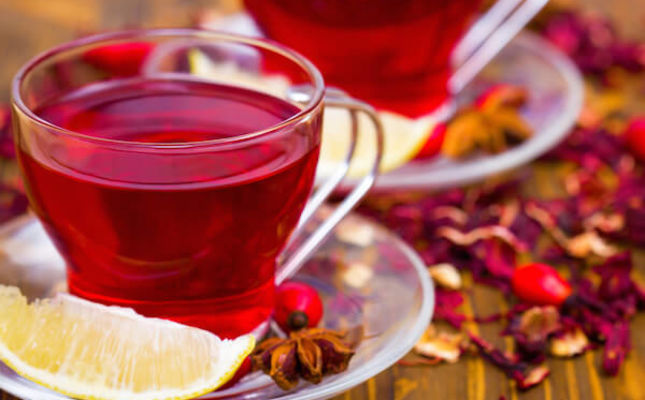 Details of the teas can be found at :
https://www.thailandmedical.news/news/new-therapeutic-teas-
The Therapeutic Teas are a special blend of teas that have been specially formulated for the COVID-Era with a special blend of 25 herbs (most with supporting published studies to show their efficacy or effects against the SARS-CoV-2 coronavirus or its earlier 'cousin', the SARS-CoV and others with supporting studies to show its anti-inflammatory properties or immunomodulating properties, antipyretic properties, analgesic properties etc.)
The herbs have all been pre-treated to remove anti-nutrient compounds such as phytic acid or any phytochemical deemed as toxic or dangerous through a proprietary method pending patent and another 17 extracted phytochemicals from another 11 herbs and have been made into a nano-based complex (TMN complex) that is also patent pending and sprayed onto the rest of the herbs so that these phytochemicals are released upon addition of hot water.
The teas have been specially formulated so that we do not have to worry about people with existing health or medical issues etc but at the same time has the right potency to achieve the desired endpoints.
All tea bags are hermetically sealed in a nitrogen environment with ozone enhancing packing system.
The tea bases are lemon grass for smell and flavor and rouselle for colour and taste as we found that most people hate the taste of real herbs with potent phytochemicals. (real honey can be added to achieve a sweeter taste but not any kinds of table sugar or artificial sweeteners and please these are herbal based teas, do not add milk!)
Each tea is sufficient for 2 persons and simply place the tea bags into a teapot and pour in hot water (not more than 400 ml) of temperatures between 85 to 98 degrees celcius and leave to steep for about 8 minutes till teas have a light maroon like colour. DO NOT PLACE TEA BAGS IN BOILING WATER OR IN CONTAINERS THAT HAVE A HEAT SOURCE AND TEMPERATUREs At 100 DEGREES CELCIUS. For your info, boiling water poured into a tea pot at room temperature cools down to about 85 to 97 degrees celcius.
We strongly recommend taking only one to two cups a day and not more.
It will be good if individuals can take at least the tea for at least 15 days or more for real epigenetic effects to also occur.
We are in the stages of applying for US FDA, EU Regulatory Approvals and Japanese FDA (almost completed) not simply as tea or herbal products but as therapeutic teas (a different category!) and later to upgrade it as medi cinal teas pending proper registered clinical trials. (we have just completed informal observational studies but soon to start on actual formal clinical trials in California, Boston, India, Brazil and Turkey)
We do not make any claims at the moment that it prevents, treats or cures COVID-19 but let users to do their own diligence based on published studies on each and every herb and also on whatever silico computational molecular docking studies and vitro studies that has been done of them so far and some of these herbs have already proceeded to actually vivo and human clinical trials.
Also note that the teas do not have any side effects of any kind based on the formulation and herbs used as long as a maximum of only two cups a day is consumed. Even if you do not have COVID-19, the teas are health boosting and therapeutic and could help in immune and even flu issues (refer to studies on each herbs) and also what is more important to us is the possible resulting epigenetic results.
Donors wanting the teas have to simply send a donation of US$30 via paypal on our sponsorship sections:
https://www.thailandmedical.news/p/sponsorship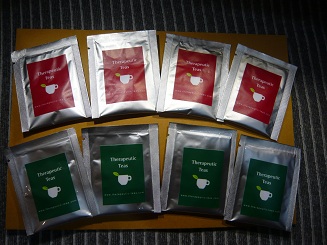 After the donation, send us an email to '
therapeuticteas19@gmail.com
using the email that you have used for the paypal and also send us your full name and address details and telephone contact and the amount sent ie US$30 or US$60. (please note that all these details are needed by the postal authorities) You will receive back an email from us with a copy of the tracking code of your package. Delivery takes 3 weeks just in time for the start for the cooler seasons in America.Those wanting an earlier delivery will have to pay rates that apply using DHL.
Also note that this promotion is only valid till 30th of October as is expected that there will be a disruption of international postal and courrier services once the second wave starts in the end of the year.
Please note that your donation helps support the site and also various research initiatives and product developments. Those willing to donate more to help will be greatly appreciated but do let us know.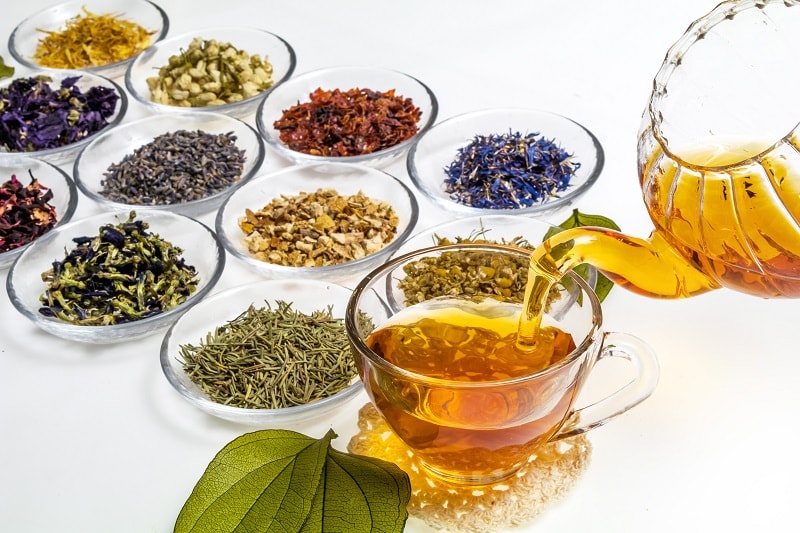 We are unable to handle any queries online due to lack of manpower but all those who have donated will be attended to.
Read also: Read also:
https://www.thailandmedical.news/news/breaking-news-covid-19-herbs-researchers-confirms-that-in-studies-and-clinical-trials-the-herb-honeysuckle-has-efficacy-against-sars-cov-2
https://www.thailandmedical.news/news/herbs-for-covid-19-phytochemical-called-tryptanthrin-extracted-from-leaves-of-strobilanthes-cusia-plant-shows-promise-as-antiviral-for-sars-cov-2
https://www.thailandmedical.news/news/covid-19-herbs-scientist-study-phytochemicals-found-in-green-tea-such-as-theaflavins-,-catechins-and-myricetins-as-potential-antivirals-against-sars-c
https://www.thailandmedical.news/news/breaking-covid-19-herbs-study-shows-that-fortunellin-found-in-kumquats-is-a-natural-dimerization-inhibitor-of-the-sars-cov-2-3cl-protein
https://www.thailandmedical.news/news/further-research-into-the-phytochemicals-contained-in-licorice-root-might-yield-a-treatment-for-the-new-coronavirus-strain-in-china
https://www.thailandmedical.news/news/covid-19-diets-study-shows-that-diets-rich-in-citrus-fruits-containing-hesperidin-might-be-a-healthy-option-for-dealing-with-sars-cov-2
https://www.thailandmedical.news/news/must-read-covid-19-supplements-could-rutin-be-the-secret-ingredient-in-china%E2%80%99s-tcm-formulations-that-helped-treat-covid-19-as-adjuvant-protocols
https://www.thailandmedical.news/news/breaking-news-artemisia-annua-german-researchers-confirm-that-extracts-of-the-plant-artemisia-annua-are-active-against-sars-cov-2-coronavirus
https://www.thailandmedical.news/news/canadian-study-of-herbs-that-could-treat-covid-19-shows-that-prunella-vulgaris-extract-inhibits-sars-cov-2-cell-entry-in-vitro-studies
https://www.thailandmedical.news/news/must-read-china-s-secret-to-controlling-the-covid-19-outbreak-is-traditional-chinese-medicine-concoctions-used-alone-or-in-conjunction-with-antiviral-
https://www.thailandmedical.news/news/must-read-covid-19-supplements-chinese-researchers-in-wuhan-discover-that-curcumin-has-antiviral-effects-on-certain-coronaviruses
For more details refer to
www.thailandmedical.news
site.