Herbs For COVID-19: Phytochemical Called Tryptanthrin Extracted From Leaves Of Strobilanthes Cusia Plant Shows Promise As Antiviral For SARS-CoV-2
Herbs For COVID-19
: A number of studies are now emerging showing that the phytochemical Tryptanthrin extracted from the leaves of the Strobilanthes Cusia plant also known as Assam Indigo or Chinese Rain Bell has potential efficacy as an antiviral against the SARS-CoV-2 coronavirus which causes the deadly COVID-19 disease.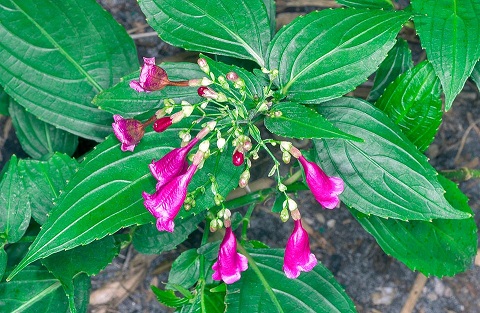 Scientifically known as
Strobilanthes Cusia
, the plant blooms rarely. The seasonal flowering of the purplish-blue flowers is often a sight to behold in the mountains in Assam-India, Chiangrai And Phayao-Thailand and Hengduan Mountains in Yunnan-China. Another strain, blooms rather often and is found in the mountains of Chiangrai and Phayao only and certain of its sub strain are ones that are rich in the right kind of balance of phytochemicals.
The genus Strobilanthes, a member of the family Acanthacea. The genus is estimated to hold around 280 species, of which about 38 are found in India and 31 in China and also about 34 in Taiwan and 26 in Northern Thailand. Most of these species show unusual flowering behaviour.
Tryptanthrin a phytochemical compound from a species of
Strobilanthes
Cusia can be used to treat viral infections involving various coronaviruses.
In an earlier study by Taiwanese researchers from the Department of Biotechnology at China Medical University and Asia University in Taichung found that the phytochemical tryptanthrin isolated from the leaves of
Strobilanthes cusia
or Assam Indigo can act against certain human coronaviruses
The research findings were published in the journal: Biomolecules
https://www.mdpi.com/2218-273X/10/3/366
The plant has been used in Traditional Chinese Medicine (TCM),Indian Ayurvedic Treatments and Thai traditional medicine for centuries.
In TCM, the roots of
Strobilanthes cusia
(named 'Nan-Ban-Lan-Gen' in Chinese) has been commonly used to treat infections by respiratory virus, such as influenza viruses, the mumps virus and severe acute respiratory syndrome (SARS) coronavirus. The leaves of
Strobilanthes cusia
is generally used for the production of indigo dyes. However, the leaves contain active chemical components with antibacterial, anti-inflammatory and anti-tumor properties, including tryptanthrin (6,12-dihydro-6,12-dioxoindolo-(2,1-b)-quinazoline).
Interestingly, another phytochemical constituent of the plant, Indirubin, modulates influenza A virus-induced inflammation and has been suggested as an antiviral and immunomodulatory agent against influenza A virus infection.
The Taiwanese study has shown that tryptanthrin has antiviral efficacy against the human coronavirus NL63 (HCoV-NL63), which shares many similar characteristics with the SARS-CoV-2coronavirus.
Similar to the SARS-CoV-2coronavirus, HCoV-NL63 is also an enveloped virus with a single-strand, positive-sense RNA genome, with a length of nearly 26-32 kb. The spike protein, the major envelope protein of HCoV-NL63, specifically binds to the zinc peptidase angiotensin-converting enzyme 2 (ACE2) which has als o been identified as the receptor for both the SARS and the SARS-CoV-2 viruses.
HCoV-NL63 infections are prevalent during spring and winter seasons in temperate countries. HCoV-NL63 is primarily associated with immunocompromised patients with respiratory illnesses, young children and the elderly. HCoV-NL63 has become one of the primary pathogens in respiratory viral diseases. To date there are effective antivirals for it.
The phytochemical tryptanthrin is one of the most important members of indoloquinoline alkaloids. This alkaloid exhibits diverse biological effects, such as antimicrobial, antitumour, and anti-inflammatory properties.
Tryptanthrin has been used as a TCM, Ayurveda and Thai tribal medicine for its anti-inflammatory, antipyretic and analgesic effects. The natural product tryptanthrin is a weakly basic alkaloid.
The compound name tryptanthrin is derived from the observation that this compound is produced by the yeast Candida lipolytica from which it was isolated as an indoloquinazoline alkaloid. However, tryptanthrin was first reported as a sublimation product of indigo under reduced pressure before being isolated from Candida lipolytica.
Later, Tryptanthrin was synthesized continuously from petroleum. It is also isolated from a number of plant families, animals and microorganisms, such as batracylin, (-)-vasicine and luotonin. However synthetic versions have been reported to display a different degree of bioactivity compared to the natural versiosn extracted from the plants.
Tryptanthrin blocks leukotriene production in neutrophils and in whole blood assays, and was also proven in an in vivo rat model. The compound also inhibits P-glycoprotein and sensitizes resistant cancer cell lines to elimination by cytotoxic agents.
The Taiwanese study by Dr Yu-Chi Tsai was the first to demonstrate the antiviral efficiency of Strobilanthes cusia leaf against HCoV-NL63. The leaf extract significantly reduced progeny virus production and inhibited viral infectivity. Notably, tryptanthrin and indigodole B exhibited strong virucidal activity as well. This study identified tryptanthrin as the key active component of S. cusia leaf methanol extract that acted against HCoV-NL63 in a manner that is independent of cell types.
The study results reveal that tryptanthrin possesses antiviral potential against HCoV-NL63 infection. Previous studies have revealed several active antiviral compounds in the Strobilanthes cusia extract effective against Herpes simplex virus-1 and influenza A virus and other viruses.
https://www.hindawi.com/journals/ecam/2012/925830/
and
https://aac.asm.org/content/32/8/1257
Studies also showed that it had anti-inflammatory properties.
https://www.frontiersin.org/articles/10.3389/fphar.2020.01145/full
Another study showed involving both computational silico molecular docking studies and vitro studies showed that tryptanthrin had high antiviral efficacy against the SARS-CoV-2 coronavirus.
https://pubs.rsc.org/en/content/articlelanding/2020/ra/d0ra03774e#!divAbstract
Yet another study also indicated that tryptanthrin had potency as an antiviral against the SARS-CoV-2 coronavirus.
https://www.sciencedirect.com/science/article/pii/S2225411020304788
A Singaporean study also indicated its antiviral properties against the SARS-CoV-2 coronavirus.
https://biomedres.us/pdfs/BJSTR.MS.ID.004643.pdf
Hence, tryptanthrin, exhibiting the virucidal action and impeding post-entry replication, might be developed as one of the first antiviral compounds against human coronaviruses including SARS-CoV-2 coronavirus. This points towards a promising, but untapped, treatment possibility for coronavirus diseases sourced from natural herbs.
Tryptanthrin and Indirubin are part of the patented TCM complex that used in the Therapeutic Tea Blends by Thailand Medical News for the COVID-19 era.
For more details on these Therapeutic Teas, click on the link:
https://www.thailandmedical.news/news/new-therapeutic-teas-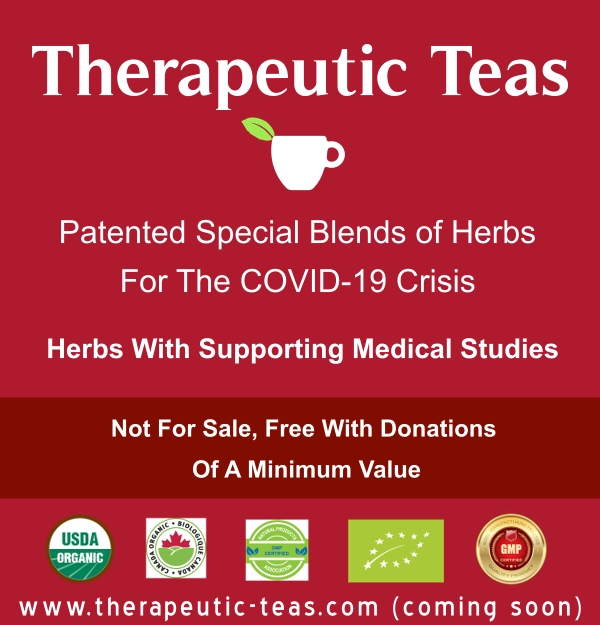 For more on
Herbs for COVID-19
, keep on logging to Thailand Medical News.
Read Also:
https://www.thailandmedical.news/news/breaking-news-covid-19-herbs-researchers-confirms-that-in-studies-and-clinical-trials-the-herb-honeysuckle-has-efficacy-against-sars-cov-2
https://www.thailandmedical.news/news/covid-19-herbs-scientist-study-phytochemicals-found-in-green-tea-such-as-theaflavins-,-catechins-and-myricetins-as-potential-antivirals-against-sars-c
https://www.thailandmedical.news/news/breaking-covid-19-herbs-study-shows-that-fortunellin-found-in-kumquats-is-a-natural-dimerization-inhibitor-of-the-sars-cov-2-3cl-protein
https://www.thailandmedical.news/news/further-research-into-the-phytochemicals-contained-in-licorice-root-might-yield-a-treatment-for-the-new-coronavirus-strain-in-china