First Fertility Group, which comprises of its main clinic in Bangkok located at Rajdamri and also branch clinics in Cambodia and also elsewhere in the region, was recently the recipient of the Fertility Service Provider Of The Year in Asia Pacific by Global Health and Travel (GHT).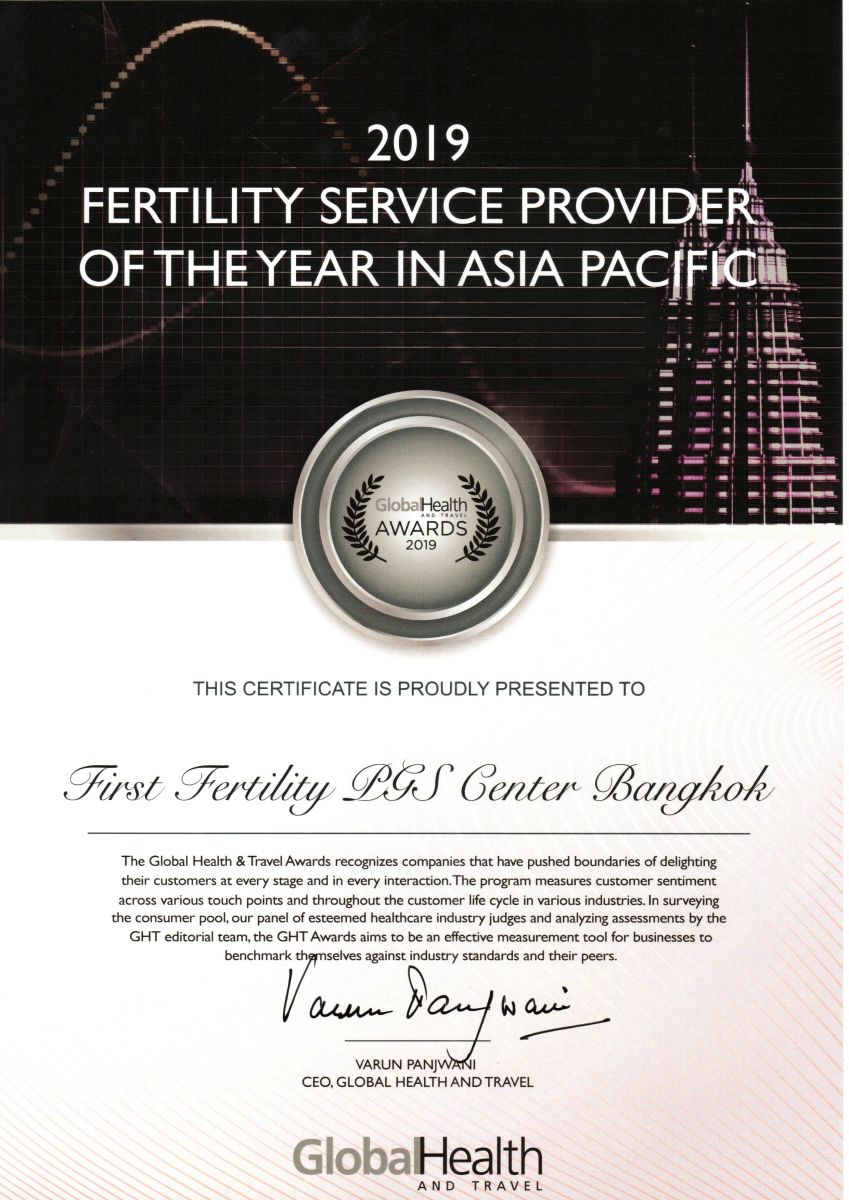 The Global Health & Travel Awards recognizes companies that have push boundary of delighting their customer of every stage in every interaction. The program measures customer sentiment across various touch points and throughout the customer life cycle in various industries. In surveying the consumer pool, the panel of esteemed healthcare industry judges coupled with the analytical assessment by the GHT editorial team, ensures that the GHT Awards aims to be an effective measurement tool for businesses to benchmark themselves against industry standards and their peers.
First Fertility Group is lead by Hong Kong entrepreneur, Mr Alfred Siu and has a team of leading Reproductive Medicine Specialists from the region including Dr Olarik Musigavong who leads the medical board of the group. Dr Olarik is one of the leading Gynecologists in the region with credentials and experiences unmatched.
"First Fertility Group is very honored to be chosen as the fertility provider of the year in Asia Pacific 2019. This is our greatest compliment as our dedication is appreciated. Awards is only a part of our success but the greatest success of our team is a healthy baby to fulfill your family being wholesome." said Dr Olarik.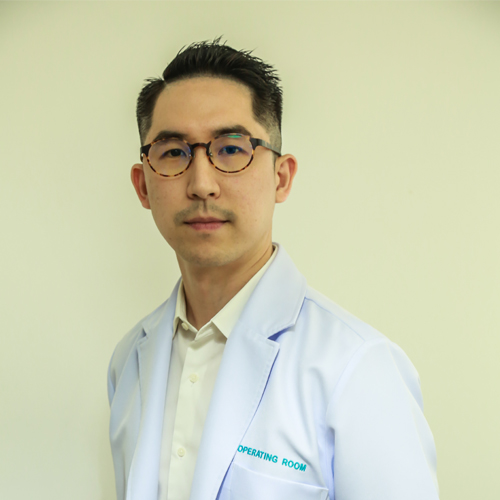 Dr Olarik Musigavong, one of the Leading Gynecologists In Asia.
"We are determined to develop and maintain our professional performance to offer the best technology to our patients and to step forward to be the leader of the new generation of IVF treatment technology in the region" he added.
The award is a great pride for Thailand as it projects Thailand as one of the leading destination for medical tourism for a varied range of medical procedures. Medical entities such as First Fertility Group assists in contributing to that image. Thailand Medical Industry is currently undergoing a rapid phase of development and growth , thanks to the efforts of the current government in its various initiatives and strategies, and is soon to ovetake various other destinations to become a global medical hub in various aspects from medical tourism, to research and training and even as a resource and information center , medical and pharmaceutical manufacturing hub and also as medical digital technology development zone.