Thailand Coronavirus Updates: Bracing For The Worst, Poor Foreigners In The Country, The Stateless And Thais With No Access To Universal Health Care Will Most Probably Die!
Thailand Coronavirus
Updates: The Thai government has announced yesterday that the new Bang Khun Tian Hospital will be converted as a healthcare facility to deal with all the Covid-19 cases when it goes into stage 3 but it did no say that the hospital was only a 100 bed facility and neither did they take into considerations epidemiological projections considering that the country has a population of 69.7 million people, many who are socially irresponsible and do not know how to maintain discipline and adhere to self-isolation and social-distancing.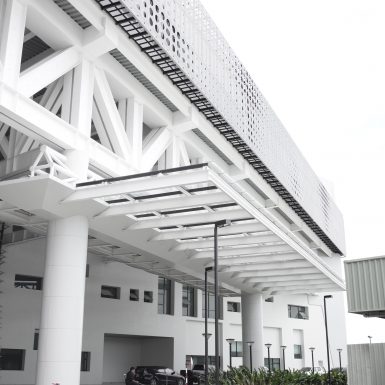 In fact many of their announcements are indicating their unpreparedness to deal with a crisis that is inevitable.
The Thai government further announced that officials are preparing other hospitals across the capital for Covid-19 patients with less severe symptoms, including the Royal Thai Airforce Hospital, Sirindhorn Hospital, Golden Jubilee Medical Centre and the Chakri Naruebodindra Medical Institute in Samut Prakhan, all basically military facilities which would make most people even more distrustful and fearful.
According to Thai health authorities, stage 3 is when people, including those with no previous trips to virus-hit countries, become infected with the disease. Apparently state agencies are also on alert to be fully prepared for a worst-case scenario of a community viral outbreak.
Some of the new confirmed cases actually is indicating just that !
The government is planning to shut down pubs and other local establishments but not shut down all arrivals into the country strangely enough.
No concrete measures were mentioned about the mask shortage issues except some vague comments.
It was also announced that the Thai government will be applying UCEP (Universal Coverage for Emergency Patients) to Covid-19 patients.
UCEP, the Thai universal public health system which covers all Thais and working foreigners (with a valid work permit) has listed Covid-19 as an emergency case enabling patients to seek treatment at their nearest private or state hospitals free of charge in the first 72 hours.(What happens after 72 hours is scary!)
At present, people who suspect they may contract the virus are subject to medical bills ranging between 6,000 and 7,500 baht.
At the private hospitals, the cost is much more as most private hospitals are profiteering from the crisis and no checks are being done of them. Some are disobeying even the prices of medication ceilings that were enforced while adding in misc charges here and there. Most of the private hospitals in Sukhumvit, Sathorn, Silom, Lardphroa, Ratchada, Prama 9, Bangna, Srinakarin etc were observed to be doing as such.
In must be noted that the stateless, poor foreigners even certain Thais will be affected by this affected by this discriminatory practices as since they do not have access to the UCEP, it will make more to go underground and also affect others…a real stupid policy.
Treatments should be made mandatory and free for all in a friendly and less hostile setting. Certain foreigners are considered poor here due to the immigration policies in which they need to keep huge amounts of money in a Thai bank to maintain their retirement or marriage visas, and these cannot be used. An additional Bt 7,000 to Bt 10,000 will af fect them badly.
Meanwhile we have some Thai officials condemning local and foreigners for not wearing mask when these ignorant officials have failed to see that people cannot get or buy mask easily in the first place!
For more on
Thailand coronavirus
preparedness, keep logging on to:
Thailand Medical News



Please also help share our site and articles online as being a poor entity that is not profit orientated, we do not have any support from any Thai Government or private Thai companies as most Thai companies and corporations do not think that health of medical issues are of importance as they are more busy with their own greed. We also do not also get any support from the local private hospitals and pharma companies and organizations. We do not have monies to pay American social media platforms like Facebook, LinkedIn and Twitter whose local offices and regional offices in Singapore, Thailand, and India will lower your feed exposure as you are not advertising with them. For example with LinkedIn, though we have like 12,000 followers on our personal acct, but less than 200 can actually see our daily news postings as LinkedIn lowers the feed. We have the same problem with Twitter as well . We are basically a Thai medical mediatech and general mediatech startup that has never received any support from any entities in Thailand due to the prevalence of nepotism, corruption and also ego and incompetence on the part of certain senior executives and also the fact that Thais do not know how to collaborate and work together!
We like to thank the 3.9 million odd regular readers who have been following us so far.