THAILAND CORONAVIRUS UPDATE: Two Schools In Don Muang And Another In Rayong Ordered Closed Amid Coronavirus Fears
Thailand
officials reported today that a result of preventive
coronavirus
measures, the Office of Private Education Commission (Opec) has ordered the closure of an international school in Don Muang district after learning that more than 520 students and teachers had returned from a country hit by SARS-CoV-2
coronavirus
that causes the deadly Covid-19 disease.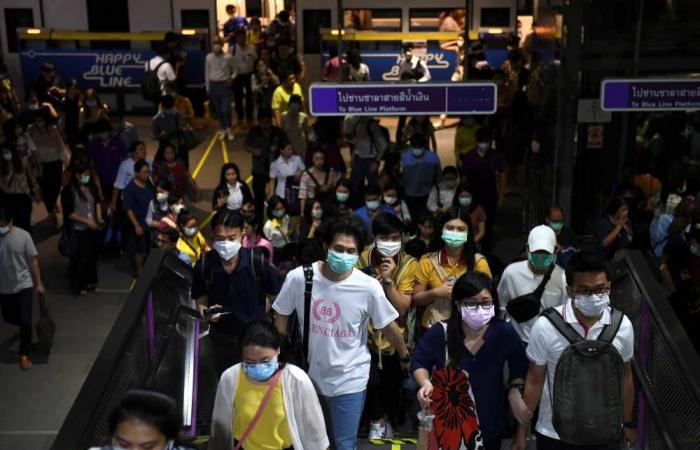 Secretary-general of Opec, Attapon Truektrong, said the school's management board had instructed the group that had gone on the trip , which includes 60 teachers, to stay at home and self-quarantine following their return on Feb 23.
Opec however as a further precaution asked the management to close the school and switch to online classes.
The media and public were puzzled as to how stupid and irresponsible the teachers and parents of the students must be to still embark on a overseas trip considering the current global
coronavirus
situation. Many are calling for the teachers, school management and parents to be legally prosecuted for putting the country and public at a risk.
It was further reported that Opec will hold a meeting today with privately-run schools which usually organize such field trips abroad to make sure they strictly follow the health guidelines to help contain the spread of Covid-19 disease.
On another school also in Don Muang, Mr Attapon said his office was monitoring the situation at the Phraharuthai Donmuang School in Don Muang district after an eight-year-old pupil tested positive for Covid-19. Diagnostic tests on pupils and teachers who had close contact with the boy have so far been negative.
It was also reported that, a privately-run school in Rayong will also close today for "cleaning" as a precautionary measure after it was rumored that a pupil who returned from a trip to Japan had fallen ill.
Acting director of Anuban Taksin Rayong International School, Ratree Khumyat, said the child has tested negative for the coronavirus but is staying at home for self-quarantine. Despite this, the school's management has decided to suspend classes today for disinfection.
To date,
Thailand
has been one of the countries that has managed the
coronavirus
situation efficiently with the government and various ministries including the Public Health Ministry, Interior Ministry, Defense Ministry, Commerce Ministry, Ministry Of Transportation and Also The Digital Economy working cohesively and strategically to contain the situation in Thailand.
However their efforts are often hampered by stupid citizens despite being so called 'educated' taking trips to Japan, Korea, Hong Kong, Italy etc to take advantage of cheap air tickets and bargain hotel packages while irresponsibly putting themselves and other at risk of contracting the
coronavirus
. The government has yet to impose strict travel restrictions but is now considering to do so.
Thailand
so far has 40 cases of confirmed
coronavirus
infected cases but of these, 22 have already &lsqu o;recovered' and discharged while the rest are under hospitalization.
For more
Thailand Coronavirus
updates, keep logging on to :
https://www.thailandmedical.news/articles/coronavirus