Thailand Coronavirus Update : A Thai Medical Personnel Contracts The Virus, Bringing Total Infected Cases To Only 34
Thailand coronavirus
situation seemingly is well under control as despite having arrivals of more than 1 million Chinese travellers during the months of December 2019 and January 2020 with a fair proportion of it being from Wuhan city and Hubei city, the total number of detected cases of individuals infected with the new
coronavirus
has only been 34 to date and also most have already recovered and been discharged from hospitals.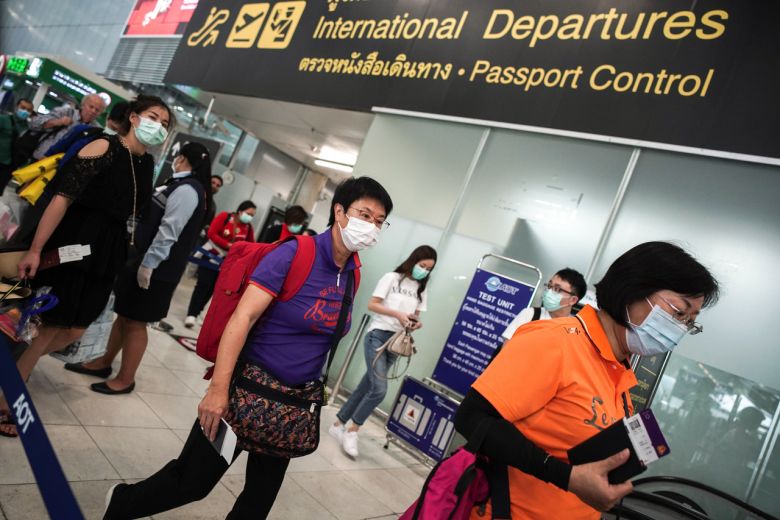 The
Thailand
department of disease control surprisingly announced this morning that a medical personnel had contracted the
coronavirus t
hrough contact with a patient. Dr Suwanchai Wattanayingcharoenchia, the director-general of the Department of Disease Control, told a news conference on Saturday that the patient was a 35 year old woman.The medical personnel was from a private hospital in
Thailand
but detais of that private hospital was not given.
No further details were supplied as to whether she was a doctor, nurse, nursing aid or whatever.
Thailand
is one of the few countries that has not restricted or banned travel to and from China and in fact is still receiving Chinese travellers to the country due to its desperation for the Chinese tourist dollar as its own domestic economy is in an unhealthy state.
According to official sources there are more than 100,000 Chinese travellers from the earlier batches that left China just before city lockdown are still
Thailand
, but the Thai authorities say that they are closely monitoring all 100,000 of them.
It must also be noted that Thai doctors had also invented a protocol for treating the
coronavirus
according to local Thai media and even the Public Health Ministry that held the press conference two weeks ago (though to date,WHO, US CDC and the rest of the medical community worldwide has not recognized that there are any treatments or protocols that have yet to have been approved for the treatment of the
Covid-19
disease.)
Despite the availability of surgical mask that is being sold very cheaply by the Thai government, at two different prices ie Bt 1 at the GPO outlets and Bt 2.5 at the Ministry of commerce and blue flag stores, many Thais are seen not wearing them at shopping malls, public places and at crowded events. To date there is no reaction from the Minister of Public Health on this despite the fact he had earlier wanted to expel all white western Caucasian tourists and expats who do not wear mask in
Thailand
.
Thailand
has had no fatalities or deaths from the
coronavirus
so far but it did however record 29 deaths and 58 seriously wounded as a result of shooting rampage last weeke nd at a shopping mall by a Thai army soldier.
For latest updates about the
coronavirus
or the
Thailand Coronavirus
scenario,check out :
https://www.thailandmedical.news/articles/coronavirus