Thailand's medical tourism
industry is taking a massive blow as a result of the coronavirus epidemic and also due to its air pollution problems. Record numbers of prospective patients that are using online medical travel agencies or brokers are either cancelling their previous bookings and plans or are asking for alternative destinations.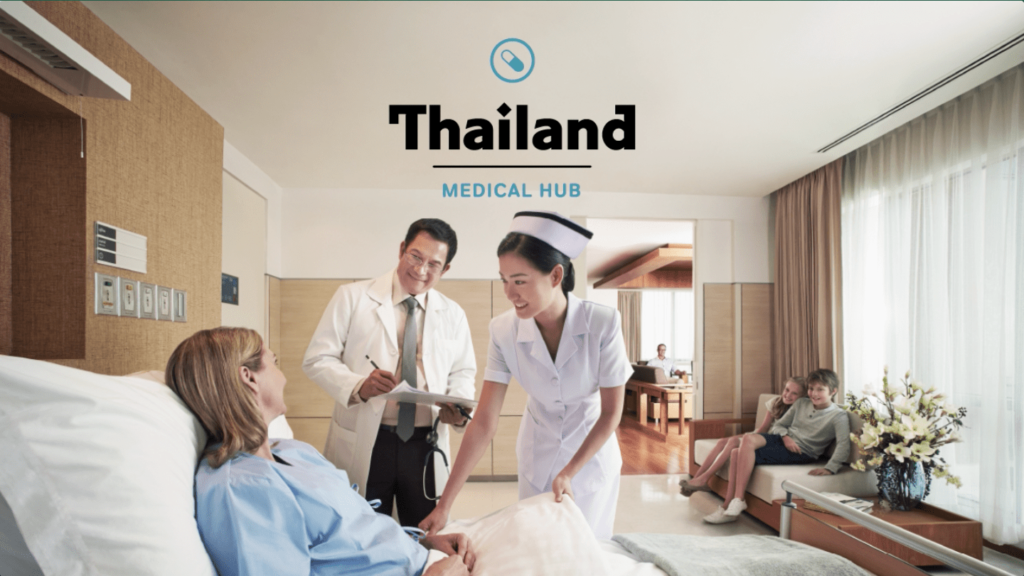 A promotional poster that might no longer work.
Prospective patients from the middle-east countries like Qatar, UAE, Kuwait and Bahrain are all spooked by the
coronavirus
outbreak and as many are aware that the Chinese travellers are a main market in
Thailand
, thanks to previous public and media boastings from Thai government officials and the TAT, they prefer to stay away from
Thailand
for the time being.
Despite reassurances by Thai officials that the situation is fine in
Thailand
, many prospective medical tourists are not convinced.
Patients from Singapore, Britain, Bangladesh, Myanmar, Cambodia, Maldives and the US, just like the middle-east patients, have also stopped coming and are now basically considering India as a choice.
One
medical travel
broker, Nita Patel whose agency is based in London and used to bring in an average of about 600 patients per month to
Thailand
from countries like Britain, Singapore, Bangladesh and The Middle-East said that almost all her clients have now asked for alternative destinations and as a result, almost 80 percent of her clients have been redirected to hospitals in Bengaluru or Chennai in India.
She told
Thailand Medical
News, "It not just the
coronavirus epidemic
that is scaring people away, it's the
air pollution
. A bulk of our clients come to
Thailand
for a variety of cardiovascular treatments and also a majority of our clients are elderly. Many are aware that air pollutions is dangerous for both group hence they reluctant to come to Thailand now."
Philip Lau a frequent patient from Singapore who along with his relatives and friends used to come to Thailand for its cheap but excellent dental procedures told
Thailand Medical
News, "With the
coronavirus
outbreak, most of us have decided that it is not worth the risk of coming to Bangkok for a dental procedure but end up contracting the coronavirus. Though Singapore itself has a coronavirus problem, to us it seems that Thailand is more lax and chances of contracting it in Thailand is higher than in Singapore."
For dental procedures, infertility treatments and even aesthetic procedures, many now are exploring Vietnam while for serious chronic conditions, India has emerged as the best bet.
Many private hospitals in Bangkok are also complaining of a sudden downturn in the number of foreign patients and one marketing manager at a major hospital in downturn Bangkok commented, "At moment all we have is a few local foreign expats coming in for flu vaccines and checkups and other than that its quiet but we are expecting an influx of patients soon with the
coronavirus
symptoms as we all know that lots of Chinese had fled China for
Thailand
just before the Chinese New Year plus
Thailand i
s one of the few countries still receiving Chinese travellers. I seriously think that
Medical Tourism In Thailand
is doomed for a while."
Dr Louis Fernando, a Filipino doctor in Boston whose medical advisory helps American patients seek cheaper and faster treatments in
Thailand
said, " A the moment, we have decided to not recommend
Thailand
as a destination as its unsafe to even send American patients to a six or five star hospital with excellent medical services and doctors while there could be Chinese patients suspected of having the
coronavirus
either having their checkups there or are being treated there."
The Apollo, Fortis, Gleneagles and Columbia hospitals In Bengaluru and Chennai are reportedly having a huge influx of international patients over the last two weeks along with a lot of future bookings according to an industrial expert based in Dubai .
Meanwhile in
Thailand
, certain provincial government hospitals in places like Chiang Mai, Krabi, Phuket, Chonburi and Samui are now beginning to see few more Chinese patients walk in complaining of flu-like symptoms but most do not even have the necessary funds for treatments and sooner or later, it is might be a huge financial burden for the Thai government.
Meanwhile, it is expected that
Thailand medical tourism
industry will not only take a major blow, but it might take a long while to recuperate especially considering that the coronavirus epidemic is expected to last for at least a year if not longer.