More Reasons to Take Fish Oil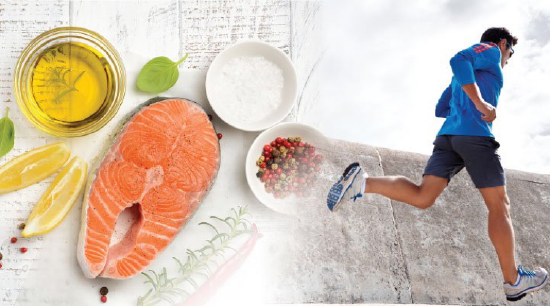 Clinical trials have focused on the cardiovascular benefits of omega-3 fatty acids derived from fish oil.
More recent data show the biological effects that omega-3s confer extend beyond cardiovascular issues and impact virtually every aspect of our health.
A meta-analysis published last year found that the
highest
consumption of omega-3s from fish oil was associated with a 14% reduction in the risk of dying from
any
cause, compared to the lowest category of consumption.
1
Fish-oil benefits range from improved cognition to reduction of metabolic disorders.
In this article, we describe recent studies that evaluate the effects of fish oil on
human health
and longevity.
Fish Oil Reduces Death Rates
In 2017, a study was published that looked at the effects of fish-oil ingestion on human mortality rates. The implications from this report pertain to us all.
This analysis revealed a significant 14% reduction in the risk of dying from
any
cause in the group consuming the highest, versus the lowest amount of omega-3 fish oil.
Epidemiologists call this "all-cause mortality," and it serves as an important metric in evaluating the overall effect of any intervention on lifespan.
1
To study the longer-term effects of omega-3 consumption, the researchers combined data from more than one million subjects whose fish and fish-oil consumption had been evaluated in 23 separate studies. A separate sub-analysis of six studies involving over 400,000 participants yielded information on omega-3 fats from fish, specifically.
1
The researchers undertook this study to resolve lingering questions. Regular consumption of the major omega-3s in fish oil (EPA + DHA) has been found to reduce specific health threats like heart arrhythmias, and risk factors for disease and death, like endothelial dysfunction, lipid disturbances, and inflammation.
2
Data on all-cause mortality, however, had been clouded by differences in study design and populations.
1
In this 2017 published analysis, researchers found a modest but significant 6% reduction in all-cause mortality risk among those eating the most fish compared with those having the lowest fish consumption.
That's encouraging, but not everyone can manage the US government recommendations of two fish servings per week.
3
For this reason, the researchers also evaluated the pooled data from six of the 23 studies relating to intake of the most relevant components of fish, the omega-3s EPA and DHA.
1
They found a greater impact against the risk of dying from
any
cause among those subjects consuming the most omega-3s. They showed that all-cause mortality risk was 14% lower in those consuming the most EPA/DHA. This is more than double the figure calculated for fish consumption alone.
1
Further analysis revealed a 7% reduction in overall risk of dying for each additional 200 mg of fish oil consumed per day.
1
From this enormous study, it is clear that people who consume more fish oil are at substantially lower risk of dying from any cause—a worthwhile finding in its own right.
But people die from specific causes that include cardiovascular disorders, obesity,
diabetes
, fatty liver, cancer, neurodegenerative diseases, and even major depression.
Underlying these degenerative conditions are pathological processes like inflammation, which we know is strongly associated with most age-related illnesses.
Here, we examine specific ailments that rob us of life quality, and, when severe enough, of life quantity as well.