Multiple therapies involving ablative and nonablative techniques have been developed for rejuvenation of photodamaged skin. Monopolar radiofrequency (RF) is emerging as a gentler, nonablative skin-tightening device that delivers uniform heat to the dermis at a controlled depth.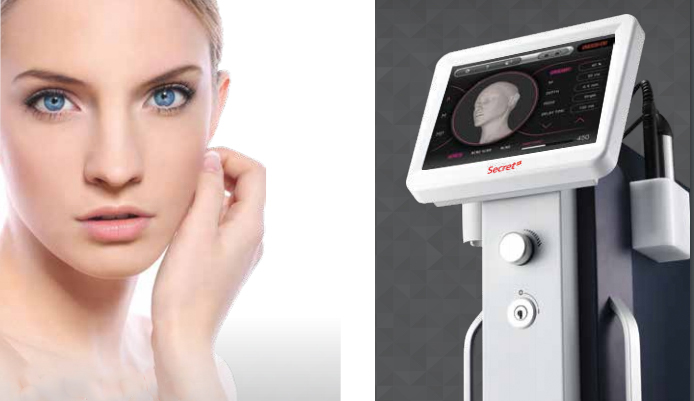 In a recent study done by Dr Moetaz El-Domyati, Head of Dermatologists at Minia University, Egypt in collaboration with University Of Pennsylvania and Thomas Jefferson University, evaluations of the clinical effects and the quantified histologic changes of the nonablative RF device in the treatment of photoaging were monitored in a study. involving using radio frequency for dermatological treatments. Six individuals of Fitzpatrick skin type III to IV and Glogau class I to II wrinkles were subjected to 3 months of treatment (6 sessions at 2-week intervals). Standard photographs and skin biopsy specimens were obtained at baseline, and at 3 and 6 months after the start of treatment. Quantitative evaluation were then carried out, focusing on total elastin, collagen types I and III, and newly synthesized collagen using computerized histometric and immunohistochemical techniques. Blinded photographs were independently scored for wrinkle improvement.
RF produced noticeable clinical results, with high satisfaction and corresponding facial skin improvement. Compared with the baseline, there was a statistically significant increase in the mean of collagen types I and III, and newly synthesized collagen, while the mean of total elastin was significantly decreased, at the end of treatment and 3 months posttreatment. A limitation of this study is the small number of patients, yet the results show a significant improvement. Although the results may not be as impressive as those obtained by ablative treatments, RF is a promising treatment option for photoaging with fewer side effects and downtime.
One of the current procedures using this Radio Frequency protocol is Thermafine Lift. It is a Radio-frequency device, known as RF, designed by Thermafine aesthetic applications for skin tightening and lifting. It is the latest in soft face lift and is non-surgical.
Basically, the Thermafine Lift is able to transmit heat to the dermal layers of the skin without affecting the epidermis. The rise in temperature causes shrinkage of existing collagen, resulting in tightening of the overlying skin.
What is the science behind RF in Skin – rejuvenation?
RF energy is part of the electromagnetic spectrum which includes gamma rays, infra-red and radio waves among others.
When RF energy is applied to tissues, electromagnetic fields cause movement of charged particles within the tissue, resulting in heat-generating molecular action. The heat causes collagen to shrink, which tightens the skin above it giving the skin a more youthful and firmer look.
Comparing the Thermafine to other RF devices, it does have its advantages over them—Thermafine is painless, relatively inexpensive, yet delivers the same results.
One treatment for the entire face takes about an hour on average. Other areas, depending on their sizes, may require more or less time. Optimal results are obtained after a series of 3 to 4 treatment with a pause of two weeks in between. T he treatment is painless as it only produces a sensation of heat. Hence, no anaesthesia is needed. This procedure, although safe, should only be handled by a trained and certified dermatologists. i
The results vary from one patient to another depending on various factors, such as age, the area treated, and skin laxity. The best areas to be treated by RF are in the so called periorbital area. By raising the eyebrow slightly, the face acquires a less tired and fresher expression and the lines in the targeted area are reduced.
Another zone that displays significant improvement is the cheeks and the neck, the lifting of which improves the nasobial folds, resulting in a firmer and more youthful appearance! Thermafine can be combined with other treatments like Botox, IPL/FPL, non-ablative lasers and clinical skincare procedures with very good results.
The result may vary; some patients feel the improvement days later, and others will need approximately a month or more to see results.
Reference: Radiofrequency facial rejuvenation: Evidence-based effect,
Moetaz El-Domyati
,
Donna Brennan
,
Jouni Uitto
Journal of the American Academy of Dermatology
64(3):524-35 · DOI: 10.1016/j.jaad.2010.06.045 ·
Overseas patients wanting to know which clinics or hospitals
in Thailand offer
Thermafine Lift and also the costs are advised to sent their queries directly to
pr@thailandmedical.news
. Please do not use the live chat for these queries as we are currently overloaded daily on the live chat. Please also state sex, age, and country of origin in all your queries and also state if you have any existing medical conditions.