Singapore Has 4 Local Coronavirus Transmission; Bringing Total To 24, Malaysia Also Has Local Transmission, China Death Toll Now 456
Singapore has reported 6 new cases bringing the total infected in the country with the
coronavirus
to 24. Of the 6 new cases, 4 were local transmissions as these individuals had never travelled to China in the last 6 months.
The new cases constitute "limited local transmission", the Singapore Health Ministry said on Tuesday.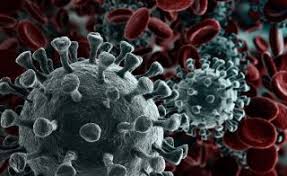 "There is however no widespread evidence of widespread community transmission," said Health Minister Mr Gan Kim Yong at a media conference. Should that happen, Singapore will consider additional measures to reduce human-to-human interactions, such as cancelling mass gatherings, suspending schools, and paring down non-essential care services, to slow the spread of disease.
Of the four local transmissions, 2 had travelled on a plane that had infected Chinese passengers while other two had worked at a health shop that had lots of Chinese customers over the past week.
Meanwhile more than 550 individuals are under quarantine in Singapore and are under observations for suspected
coronavirus
infection.
The
coronavirus
outbreak shows no signs of abating, and while Singapore has put in place multiple lines of defence to check cases coming in from abroad or being passed within the community, it must prepare for a long fight against the virus, Mr Gan told Parliament on Monday.
Also today, Malaysian health authorities also confirmed the first citizen to be infected with the new
coronavirus
, bringing the total number of confirmed cases in the country to 10.
They said the 41-year-old Malaysian had travelled to Singapore for a meeting last month with colleagues from China, including one from Wuhan. But he showed symptoms only on Jan 29, nearly a week after he returned to Malaysia. Malaysia has more than 420 individuals under observation for suspected of being infected with the
coronavirus
.
There are now 201 confirmed cases of
coronavirus
infections out of China in 31 countries.
Meanwhile in China, health authorities as of 6pm Beijing time, said that the death toll is now 452 but were unable to release figures on number of confirmed infections.
Meanwhile China is no longer just placing cities on lockdown but is also placing provinces on lockdowns with almost all the provinces East of Hubei up to Shanghai on lockdown now. The same goes for the province of Chongqing. Reports are emerging that Zhejiang and Chongqing are fast becoming provinces with a lot of cities in them that are the new epicenters of the
coronavirus
spread.
According to local doctors in Zhejiang, the government has no control over the situation but are simply imposing lockdowns which cou ld actually aggravate the situation as those infected would unable to travel to get medical attention.
International health experts are saying that a pandemic status will most likely be announced before the end of February and that this
coronavirus
epidemic is not going away any time soon but rather it is going to remain for a long time.
Also, medical scientists are warning that this coronavirus is evolving and could mutate to become something even more catastrophic.
For more updates about the
China

coronavirus

epidemic
or the
Thailand Coronavirus
scenario, keep on checking at:
https://www.thailandmedical.news/articles/coronavirus