Post-Omicron Coughs Are Real And Getting To Be Common With The Throat And Airways Being In A State Of Low But Persistent Inflammation! Do Not Ignore!
When a Swedish media reported recently about the occurrence of strange coughs among many in its population, many stupid and ignorant garbage online were quick to dismiss the report with low end humor and skepticism.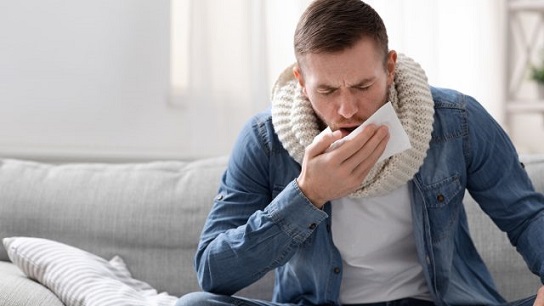 The reality is that ever since the start of the Omicron wave, many Post COVID individuals who were infected with these variants are suffering from a long-term cough that presents itself somewhere between a dry cough and croup with occasional irritation or hoarseness in the airways.
The cough can last for anything between to 8 to 12 weeks after infections or in some cases for months.
Many physicians are now classifying these coughs as
Post COVID Coughs
that are slightly different from that of typical post viral coughs.
In fact, certain researchers now believe that due to viral persistence, the lower throat and airways are undergoing what is known as low but sustained inflammation or what is known as chronic inflammation ie persistent but low grade inflammation!
In fact, many emerging studies are supporting the fact that the Omicron variants have evolved to be better adapted at viral persistence in the human host as it is able to disarm the immune responses better.
Some physicians have even started calling the coughs specifically as
Post Omicron Coughs
.
It should be noted that such type of systemic inflammation can contribute to the development of various other diseases and medical conditions including cancers!
Most of the patients exhibiting these Post COVID coughs also tend to have high levels of C-reactive protein (CRP), a marker for inflammation in the blood.
Physicians will also find swelling around the voice box (larynx), windpipe (trachea) and bronchial tubes (bronchi) of such patients.
In some cases, lung X-rays can also reveal infection of the lungs by secondary opportunistic pathogens besides the actual SARS-CoV-2 virus.
Physicians are warning that in some untreated cases, the condition can deteriorate into pneumonia fast.
The usage of combination antibiotics such as Clarithromycin with Minocycline along with a cough mixture such as Bromhexine is usually being recommended along with the usage of N-Acetyl Cysteine or NAC as an adjuvant.
Anybody irrespective of the type of initial conditions they encountered upon infection with the earlier Omicron variants ie asymptomatic, or mild to severe symptomatic, upon developing such coughs, should immediately seek proper medical attention and evaluation.
Research is also currently underway to determine if such Post Omicron coughs with viral persistence are also still shedding active viral particles into the air.
It should also be noted that it is being witnessed in many countries now, that those even developing asymptomatic or mild conditions with the SARS-CoV-2 BA.4 or BA.5 variants or subvariants, tend to develop pneumonia later as it has been found that new variants have an enhanced tropism towards the lungs and airways! It will be truly interesting how the BA.4 and BA.5 waves will play out along with many getting reinfected again.
For more on
>Post Omicron Coughs
, keep on logging to Thailand
Medical News
.