AstraZeneca and MSD have announced positive results from the Phase III POLO trial, in which there was a statistically significant and clinically meaningful improvement in progression-free survival (PFS) with Lynparza (olaparib) for pancreatic
cancer
, making it the first PARP inhibitor to demonstrate benefit in the disease.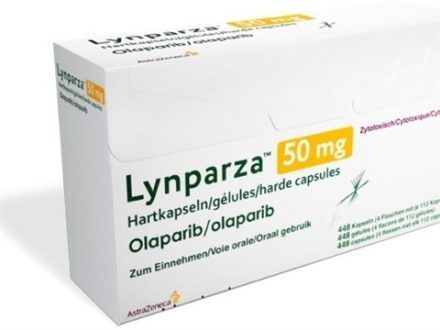 The
drug
is a first-in-class PARP inhibitor, and the first targeted treatment to block DNA damage response in cells or tumours harbouring a deficiency in homologous recombination repair (HRR), such as mutations in BRCA1 and/or BRCA2.
Being jointly developed and commercialised by AstraZeneca and MSD, the treatment is approved for multiple indications in advanced ovarian
cancer
and metastatic breast
cancer
and has been used in over 20,000 patients worldwide.
"This is the first positive Phase III trial of any PARP inhibitor in germline BRCA-mutated metastatic pancreatic
cancer
, a devastating disease with critical unmet need," said José Baselga, executive vice president, Research and Development, Oncology.
"The results of POLO provide further evidence of the clinical benefit of Lynparza across a variety of BRCA-mutated tumour types. We will discuss these results with global
health
authorities as soon as possible."
The success marks a step forwards in AstraZeneca and MSD's global strategic oncology collaboration to co-develop and co-commercialise the
drug
, which already gained FDA approval for ovarian
cancer
last December, and has been shown to cut the risk of breast
255, 102); border-radius:3px; box-shadow:rgb(229, 229, 229) 1px 1px; color:rgb(0, 0, 0); font-style:inherit; padding:1px"> cancer
progression.
Thailand Medical News will continue to provide updates
with regards to the development of this news and also the availability of Olaparib in treatment usage in
Thailand
.