More Than 7,350 Coronavirus Patients Now In Critical Condition, China Sends 12,000 Additional Medical Workers to Help Out Hubei
Despite the PR machines in China working overtime with new stories such as the number of
coronavirus
infected cases slowing down and showing staged footage of patients and medical staff dancing! on local TV networks, the actual ground scenes paints a much more grim outlook.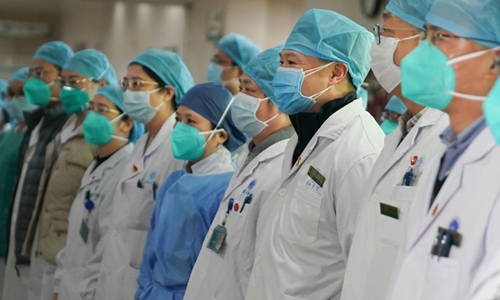 It has now been reported that just in Hubei alone, there are more than 7,350 patients that are in critical stage battling for their lives. It is also reported that aside form medical supply shortages, more doctors and healthcare staff are getting infected with the
Covid-19 coronavirus
themselves.
China has arranged as of yesterday, a reinforcement of 12,000 medical personnel from various parts of the country to reinforce the teams at Hubei and Zhejiang provinces.
Shortage of Oxygen Supply
.
Oxygen supply and other medical gear are still major constraints at the epicenter of the
coronavirus
epidemic, medical workers said.
In Wuhan, the provincial capital of Hubei where the disease first broke out, hospitals are in desperate need of oxygen cylinders for severe patients, according to doctors in the city. Patients with lung infections caused by the
coronavirus
often require additional oxygen.
Major hospitals such as Wuhan Tongji Hospital, where a large number of severe patients are hospitalized, the daily shortage could amount 100 oxygen cylinders. In addition, many Wuhan hospitals also face a shortage of ventilators.
Huanggang, one of Hubei's hardest-hit cities in the
coronavirus
epidemic, is facing acute medical staff and supply shortages, its city head said on Wednesday.
A city of 7.6 million, Huanggang reported 2,432 confirmed infections, including 264 severe cases, as of late Tueday. The death toll reached 53, the second-highest total after Wuhan. An additional 8,932 people are under observation. The city faces shortages of medical supplies including masks, goggles and protective suits.
As of Monday, Huanggang completed Covid-19 virus tests for cases previously recorded as suspicious and screened 14,000 people with fevers. Ten institutions in the city now have the capacity to test 900 samples a day.
A huge wave of positive propaganda about the slowdown in infections has swamped the media in China, according to the seasoned China expert, Bill Bishop.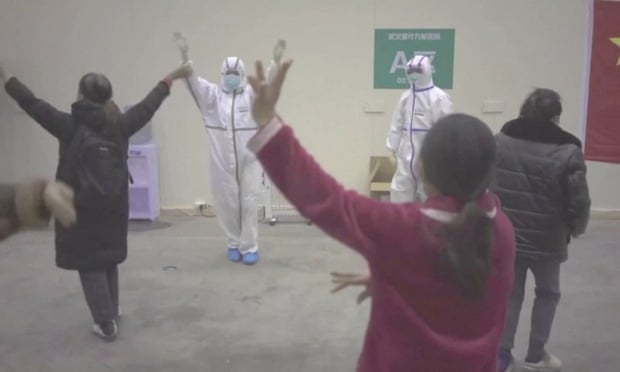 Staged footage by China authorities on various Tv networks showing medical
professionals dancing with patients. Credit: reuters.

Bill Bishop, an American who publishes a regular newsletter about China, Sinocism, wrote on Tuesday that the official media "is in full positive energy mode trying to spread that word that while the battle is still raging victory is within reach".
Pas t days figures by China health authorities would appear to mysteriously correlate and come closely on the heels of comments by China's China's senior medical adviser, Zhong Nanshan, suggesting the coronavirus outbreak may be over by April.
Bishop notes, however, that an end to the lockdown still affecting millions of people in China, and especially in Hubei, may tell a greater part of the story.
Many are saying that China is constantly manipulating daily death and infected figures as its trying to protect it fragile economy.
For latest developments and news about the
Covid-19
virus or about
coronavirus

research
, the
coronavirus

epidemic
or the
Thailand Coronavirus
scenario, keep on checking at:
https://www.thailandmedical.news/articles/coronavirus