More Good News! Yet Another New Variant B.1.621 Has Emerged To Cause Concerns In The Fast Escalating COVID-19 Pandemic
British health officials are investigating a new variant designated B.1.621 that has made a debut in the country. Researchers are warning that this new variant could be another VOC or variant of concern that is likely to contribute towards steering the course of the COVID-19 pandemic as it gets to be more dominant in circulation.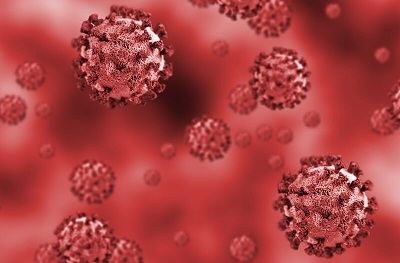 The
B.1.621

variant
was initially identified in Columbia sometime in late January this year, according to the European Centre for Disease Prevention and Control (ECDC).
https://www.medrxiv.org/content/10.1101/2021.05.08.21256619v1
The fast spreading variant has so far been detected 1,267 times in at least 27 countries, including the US, Spain, France, Mexico and the Netherlands, according to a Scripps research site.
https://outbreak.info/
The B.1.621 variant has five spike mutations of interest, including the E484K, R346K, N501Y, D614G and P681H mutations, according to the ECDC. The E484K and R346K mutations may help the virus avoid some kinds of antibodies, while the N501Y, P681H and D614G mutations have been associated with increased transmissibility.
It also has accumulation of several other mutations affecting the Spike protein, including the amino acid changes I95I, Y144T, Y145S and the insertion 146N in the N-terminal domain.
PHE or Public Health England announced on Friday that 16 cases of the B.1.621 variant have been identified in the UK so far, with the majority linked to overseas travel. The variant has been designated a variant under investigation.
Public Health England said it is carrying out laboratory testing to better understand how the mutations affect the virus's behaviour, while contact tracing and targeted testing is being deployed to limit the variant's spread.
The new variant emerging comes as official figures showed coronavirus rates among people in private households in England were at their highest level since January, with one in 75 people infected. This is a rise from one in 95 people in the previous week.
Also the number of Delta cases ie the highly transmissible variant first identified in India, have risen by 33,716 since last week, to a total of 286,765.
The Delta strain accounts for approximately 99 per cent of cases across the UK. The coronavirus's reproduction number, or R rate, in England remained unchanged from last week at between 1.2 and 1.4.
Public Health England's data also showed that between 21 June and 19 July, 1,788 people were hospitalized after contracting the Delta variant. More than half (54.3 per cent) were unvaccinated, while nearly one-third (29.6 per cent) had received both doses of a vaccine.
In the United Kingdom at present, in addition to the new B.1.621 variant, there are 15 other VUIs and VOCs, including the Delta variant which currently accounts for 99% of the UK's COVID cases.
It is only a matter of time before even more potent recombi nant strains emerge.
It is now being speculated that for the rest of the year till end of 2023 or maybe even longer, the world can be expected to be bombarded non-stop with various surges caused by different emerging variants, each time more severity. Each infection with a particular variant will create a different viral priming situation in the human host so that the next for the re-infection, things will be a lot more easier for the newer variant to escape the immune system of the human host while causing more damage to the various organs and tissues, while in some cases exhibiting longer periods of appearing asymptomatic.
There are also many other variants and even second, third and fourth generation variants of existing VOCs or variants of concern already emerging as well to contribute to the coming catastrophic surges and its really going to be fun times especially for the skeptics and for those who think SARS-CoV-2 and the COVID-19 pandemic actually does not exists.
Morgue and undertaker services, body bag suppliers, private crematoriums etc are all expected to be lucrative businesses for the next two to three years or more!
Read Also:
https://www.thailandmedical.news/news/variant-alerts-second-generation-sars-cov-2-variants-emerging-and-gaining-prevalence,-india-b-1-1-s-v1230l,-columbia-b-1-621,-mexico-b-1-1-519
For more on
Emerging SARS-CoV-2 variants
, keep on logging to Thailand Medical News.