More Deadly New SARS-CoV-2 Variant That Bypasses Standard COVID-19 PCR Tests Discovered In Britanny-France!
A new more deadly SARS-CoV-2 coronavirus variant that is able to bypass standard PCR tests has been discovered in the northwestern region of Brittany in France.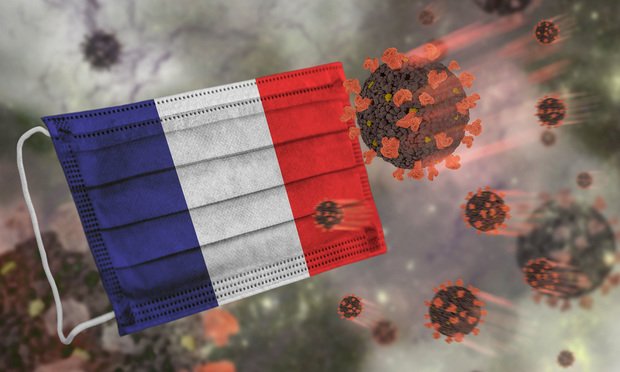 The WHO has categorized the new
SARS-CoV-2 variant
as a 'variant under investigation' as French authorities are warning that the new strain is fast spreading and has been responsible for a number of deaths.
Dr Stephane Mulliez, director of the regional ARS health service, said at a press conference Tuesday that a hospital biologist in Lannion, a city on the English Channel, sounded the alert after studying dozens of recent deaths.
To date, it was found that seven of the victims had shown classic coronavirus symptoms despite having negative PCR tests, which analyse nasal swabs and are usually highly accurate.
However further testing, of blood as well as mucus samples from deeper in the respiratory tract, confirmed the COVID diagnosis in the patients, who were all elderly and had underlying health risks, Dr Mulliez said.
Testing and tracing efforts have been stepped up in response, Dr Mulliez said, to determine if the variant has spread to other regions.
Dr Alain Tertre, a regional director of the national Sante Publique France health agency told Thailand Medical News, "One possibility is that the virus spreads more quickly between the upper respiratory tract and the lower portions."
Specimen samples sent to the Pasteur Institute in Paris for genetic sequencing confirmed it was a previously unknown variant of the virus that has killed more than 90,000 people in France.
New emerging evidence links the new variant as being more deadly while scientists are still trying to ascertain this and also identify the mutations and deletions on the variant.
The French health ministry said in statement late Monday, "The new variant is harder to detect with current standard tests and we are still studying whether it is more deadly and lethal as suggested by other medical experts."
A detailed in-depth investigation is underway in Brittany, after eight cases were identified as carriers of the variant from sequencing in a cluster of 79 cases in the town of Lannion.
Brittany's regional health authority said in a statement, "Investigations will take place to determine how this variant reacts to vaccination and to antibodies developed during prior COVID infections."
Medical experts also want to understand if the variant can hide from testing after several of the patients delivered negative PCR tests and returned a positive result only from samples taken from blood or deep in the respiratory system.
The Polymerase Chain Reaction tests are used to directly detect the presence of an antigen, rather than the presence of the body's immune response, or antibodies.
Various international agencies have been alerted to the discovery of the new variant.
The region of Brittany has so far avoided the brunt of the third wave of infections sweeping t hrough France and other European countries, but the incidence rate is rising.
This new development comes as France battles a resurgence in coronavirus cases, with President Emmanuel Macron warning that new lockdown measures could come in coming days.
As of today, the seven-day moving average of infections per 100,000 inhabitants in Brittany stood at 132.9 on March 12 compared with 113 a week earlier. The incidence rate in Paris and its surrounds, where intensive care wards are near saturation, stands at 404 per 100,000.
So far only the British, Brazilian and South African variants are on the VOC list, (variant of concern) out of hundreds that have been discovered by researchers worldwide.
However Prime Minister Jean Castex told lawmakers Tuesday that the widespread prevalence of the three variants meant France was now in "a sort of third wave" of the pandemic, following the surge in cases last March and then again in the autumn.
He said in parliament, with Paris hospitals in particular at capacity for COVID patients in intensive care, "The outbreak is going into extra time."
President Emmanuel Macron is meeting late Tuesday with experts on his COVID advisory panel, ahead of a cabinet meeting on the health crisis Wednesday, as speculation grows that new restrictions may be imposed for the Paris region.
For more on
SARS-CoV-2-Variants
, keep on logging to Thailand Medical News.