MORE BREAKING NEWS! CCHF Virus Outbreak In Mali, Dead Toll 7, Confirmed Infected 20, More Suspected.
News is emerging that a viral infection that was last seen about 10 years ago has now emerged in the country of Mali as of the Ist Of February. So far 7 people have been confirmed dead and about 20 confirmed infected with many more suspected of being infected as a result of the virus outbreak.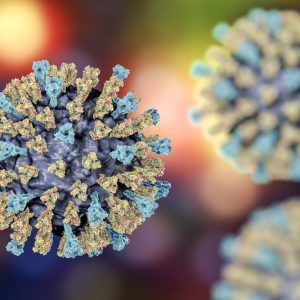 CCHF
or
Crimean–Congo hemorrhagic fever
is a viral disease. Symptoms of CCHF may include fever, muscle pains, headache, vomiting, diarrhea, and bleeding into the skin. Onset of symptoms is less than two weeks following exposure. The virus can also spread between people via body fluids.
The
CCHF
virus unlike the
coronavirus
, is typically spread by tick bites or contact with livestock carrying the disease. Those affected are often farmers or working slaughterhouses. The virus can also spread between people via body fluids. Diagnosis is by detecting antibodies, the virus's RNA, or the virus itself. It is a type of viral hemorrhagic fever.
To date, a vaccine is not commercially available. Treatment is typically with supportive care. The medication ribavirin may also help.
A spokesperson for the regional government of the central Mopti region in Mali , Mr Yacouba Maiga, said, "Seven people have died in an outbreak of
Crimean-Congo hemorrhagic fever
, also known
as Congo fever
, in a village in central Mali. A shepherd "contracted the illness from an ox" in the village of Samoa in late January. He was treated but the disease surfaced again on February 1 infecting 20 people and killing five."
Two other patients died while being transported to the town of Sevare, in central Mali, for treatment. While many more had come into contact with those infected.
Health Minister Michel Sidibe told
Thailand
Medical News
via a telephone interview, "It's a rare occurence in Mali. There have been cases around 10 years ago. Health officials were preparing for an investigative mission in the area with the support of security forces. We are concerned that the infection can spread as there are no medical and health services in that area."
An official in Mopti said on Thursday, to date no one has come to the region yet to help or assess the situation. The Mopti region in Mali is hit by regular jihadist attacks, as a conflict between the militant and government and foreign forces is raging in the area.
As a result of the violence there, there is no medical or health facilities plus its difficult for the villagers to get access to outside help.
An official from Mopti said that the lack of access to medical or health facilities or even difficult access by state officials will act as a catalysts for the virus to spread and end up becoming another epidemic.
The team at
Thailand
w.thailandmedical.news/">Medical News
feels that the year 2020 should be renamed as the Year of the Virus and not the Rat as numerous virus breakouts including the
coronavirus
epidemic are occurring at the moment.
For continued updates on this virus outbreak and and
coronavirus
epidemic or the about the
Thailand Coronavirus
scene, check out :
https://www.thailandmedical.news/articles/coronavirus