Latest On Coronavirus Drug Research: Chloroquine Another Potential Drug Candidate
Latest
coronavirus drug research
indicates that based on early results from clinical trials by Chinese researchers,
Chloroquine
Phosphate, an antimalarial drug, has a certain curative effects on the novel
coronavirus
disease (COVID-19).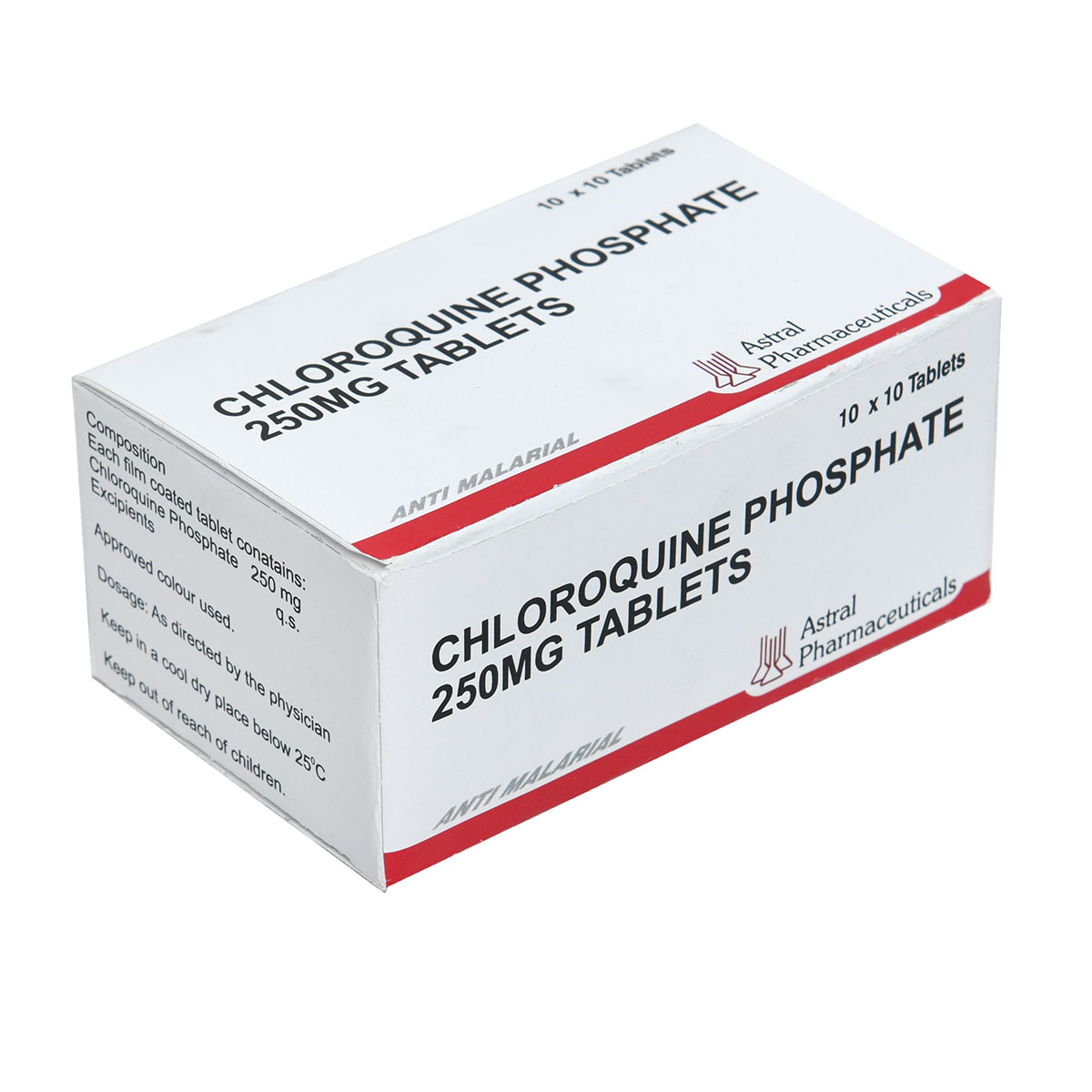 China National Center for Biotechnology Development deputy head Dr Sun Yanrong said that
chloroquine
, an anti-malarial medication, was selected after several screening rounds of thousands of existing drugs.
The
drug
is undergoing clinical trials in more than ten hospitals in Beijing, Guangdong province, and Hunan province.
Dr Su said that
chloroquine
phosphate, which has been used for more than 70 years, was selected from based on earlier studies. (
https://doi.org/10.1038/s41422-020-0282-0
)
Considering that it is already an approved
drug
, it can easily be approved for repurposing to treat the
coronavirus
if further
research
trials show its efficacy without any side effects.
Coronavirus
infected patients treated with
chloroquine
demonstrated a better drop in fever, improvement of lung CT images, and required a shorter time to recover compared to parallel groups.
The percentage of patients with negative viral nucleic acid tests after treatment was also higher with the anti-malarial
drug
.
Chloroquine
has so far showed no obvious serious adverse reactions in the more than 100 participants in the trials.
Data from the
drug
's studies showed 'certain curative effect' with 'fairly good efficacy'.
The China National Center for Biotechnology Development head Dr Zhang Xinmin said that
chloroquine
is one of the three drugs that have a promising profile against the new SARS-CoV-2
coronavirus
that causes the Covid-19 disease.
The remaining two
drugs
are anti-flu medicine favipiravir (
https://www.thailandmedical.news/news/china-approves-favipiravir-avigan--as-an-experimental-drug-to-treat-coronavirus
) and Gilead's investigational anti-viral candidate remdesivir.(
https://www.thailandmedical.news/news/gilead%E2%80%99s-remdesivir-may-turn-out-to-be-a-saviour-in-the-battle-against-the-coronavirus-as-long-as-antiviral-resistance-does-not-occur-
)
Favipiravir is currently in a 70-patient trial in Shenzhen, Guangdong province, while remdesivir is under evaluation at more than ten medical institutions in Wuhan.
The Chinese medical experts have "unanimously" suggested that th e
drug chloroquine
be included in the next version of the treatment guidelines and applied in wider clinical trials as soon as possible.
Past
research
involving vitro experiments showed that it can block virus infections by changing the acidity and basicity value inside the cell and interfering receptors of the SARS
coronavirus
.
The
drug
also demonstrates immune-modulating activity, which may enhance its antiviral effect in vivo and is widely distributed in the whole body, including the lungs, after oral administration.
However many medical researchers, pharmaceutical experts and virologist are warning that while vaccine and
drug research
is being conducted, careful
attention should be paid to watch for coronavirus
evolution
in patients for the emergence of novel
mutations
, as certain mutations could render all efforts futile.(
https://www.thailandmedical.news/news/breaking-news-:-new-studies-emerging-that-confirms-the-coronavirus-is-mutating-and-becoming-more-virulent
)
For more on the latest of
coronavirus drug research
or vaccine developments, keep checking at :
https://www.thailandmedical.news/articles/coronavirus