LATEST! Antibodies-COVID-19: Antibody Drug LY-CoV555 By Eli Lily Fails In COVID-19 Study, NIAID Puts An Immediate Stop To The Study
Antibodies-COVID-19
: It was reported in the last 24 hours that U.S. government and health officials are putting an immediate stop to a study testing an Eli Lilly antibody drug LY-CoV555, for individuals hospitalized with COVID-19 because it doesn't seem to be helping them.
https://clinicaltrials.gov/ct2/show/NCT04501978?term=ACTIV-3&draw=2&rank=1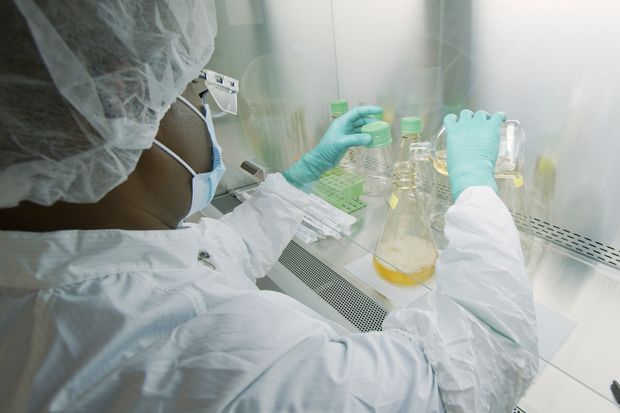 Initially independent monitors had paused enrollment in the study two weeks ago because of a possible safety issue. But on Monday, the National Institute of Allergy and Infectious Diseases, which sponsors the study, said a closer look did not verify a safety problem but found a low chance that the drug would prove helpful for hospitalized patients.
This is a major setback for one of the most promising treatment approaches for COVID-19. President Donald Trump received a similar experimental, two-antibody drug from Regeneron Pharmaceuticals Inc. on an emergency basis when he was sickened with the coronavirus earlier this month.
However in a statement Lilly notes that the government is continuing a separate study testing the antibody drug in mild to moderately ill patients, to try to prevent hospitalization and severe illness. The company also is continuing its own studies testing the drug, which is being developed with the Canadian company AbCellera.
The antibodies are proteins the body makes when an infection occurs; they attach to a virus and help it be eliminated. The experimental drugs are concentrated versions of one or two specific antibodies that worked best against the coronavirus in lab and animal tests.
LY-CoV555, is the first to emerge from the collaboration between Lilly and AbCellera to create antibody therapies for the prevention and treatment of COVID-19. Lilly scientists rapidly developed the antibody in just three months after AbCellera and the Vaccine Research Center at the National Institute of Allergy and Infectious Diseases (NIAID) identified it from a blood sample taken from one of the first U.S. patients who recovered from COVID-19. LY-CoV555 is the first potential new medicine specifically designed to attack SARS-CoV-2, the virus that causes COVID-19.
LY-CoV555 is a potent, neutralizing IgG1 monoclonal antibody (mAb) directed against the spike protein of SARS-CoV-2. It is designed to block viral attachment and entry into human cells, thus neutralizing the virus, potentially preventing and treating COVID-19. Lilly intends to test this first antibody as well as other neutralizing antibodies against SARS-CoV-2 over the next several months. Lilly intends to test both single antibody therapy as well as combinations of Lilly antibodies (sometimes known as antibody cocktails) as potential therapeutics for COVID-19.
Only about a fortnight ago, Lilly and Regeneron had asked the U.S. Food and Drug Administration to grant emergency use authorization for their drugs for COVID-19 while late-stage studies continue. Lilly says its request is based on other results suggesting the drug helps patients who are not hospitalized, and that it will continue to seek the FDA& amp;#39;s permission for emergency use.
There has been a major cover up with details as to the failure of the drug and a lot of details are not being made in details to the public, media and other researchers.
There are speculations emerging that most of the antibodies treatments and even certain vaccines that are under development might be halted after the U.S. elections due to arising in effectiveness and also complications.
For more on
Antibodies-COVID-19
, keep on logging to Thailand Medical News.