Japan CoronavirusUpdates: Third Death Reported, Cool Hokkaido Becoming Hotbed For The Virus. Infected 182, Dead 3, Critical 13
Japan
health authorities reported another death from the
coronavirus
today, an elderly man in his 80s from Tokyo. This would mark the third death in
Japan
(excluding those from the Diamond Princess cruise ship.)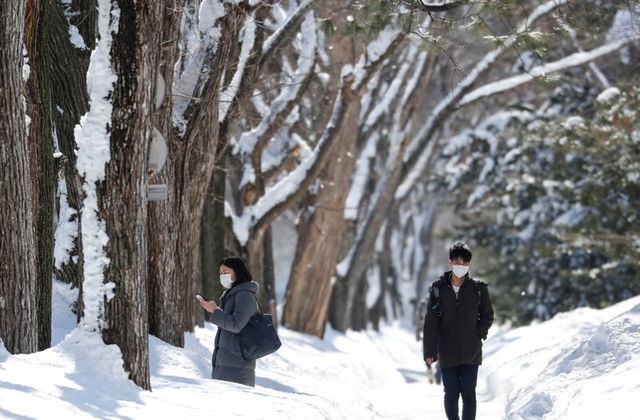 There were also 17 new confirmed
coronavirus
infected cases in the last twelve hours bringing the total number of infected cases to 182, of which 13 are in critical conditions.
The
coronavirus
has now spread to 18 of 45 prefectures in
Japan
. Hokkaido is merging as the hotbed for the coronavirus with total of 51 cases while Tokyo comes next with 39 cases. Aichi comes third with 22 cases.
Prefecures In Japan With Coronavirus Infections

| | |
| --- | --- |
| Hokkaido | 51 |
| Tokyo | 39 |
| Aichi | 22 |
| Kanagawa | 17 |
| Wakayama | 13 |
| Chiba | 12 |
| Saitama | 05 |
| Kumamoto | 05 |
| Ishikawa | 04 |
| Okinawa | 03 |
| Kyoto | 02 |
| Fukuoka | 02 |
| Tochigi | 01 |
| Nagano | 01 |
| Mie | 01 |
| Osaka | 01 |
| Nara | 01 |
| Tokushima | 01 |
| TOTAL | 182 |
The snowy prefecture of
Hokkaido
has become a hotbed for the
coronavirus
with 48 confirmed cases of
coronavirus
infections and one death so far.
However it has the most number of children infected with the
coronavirus
in
Japan,
below the age of 12 years of age numbering at 8 cases as of now.
It was reported that the board of education in
Japan
's northern
Hokkaido
prefecture will close all public elementary and junior high schools for a few days starting Thursday.
Most of the cases in
Hokkaido
have been discovered in people who have links to schools, including students, teachers, school bus drivers, and cafeteria workers.
Sapporo, a tourism city in
Hokkaido
is due to hold marathons and walking races during the 2020 Summer Olympics, but the outbreak has raised questions about whether they will go ahead.
The manager of Sapporo's tourism department, Ms Mei Isikawa said 130,000 foreigners had cancelled trips to Sapporo in February and March so far.
Meanwhile, Nagoya the city in Aichi prefecture which has the third most coronavirus infected cases and is a steel and manufacturing city has reported that a few of its new cases originated from huge factories with a large workforce and there are now fears of mass spreading and infections.
There is also a huge number of suspected cases of
coronavirus
all over the
Japan
with close to about 17,830 cases now being investigated or waiting to be tested.
Unlike South Korea, whose government has done all preparations proactively and has been managing the epidemic efficiently, many Japanese are disappointed with the Japanese government that seems to be moving slowly and indecisively.
Japanese residents are complaining about shortages of mask, medical supplies and even food stocks.
Doctors are also complaining about lack of protocols and guidelines and also shortage of test kits and medical supplies.
The government of
Japan
had also been criticized for its handling of
coronavirus
outbreak onboard the Diamond Princess cruise ship that lead to an increase of infections and even deaths.
For more on
Japan Coronavirus
updates, keep checking at :
https://www.thailandmedical.news/articles/coronavirus