Iran Coronavirus Epidemic: BBC Reveals More Than 210 Deaths While Iran Claims That Infected Toll Now Is Only 388
Iran
, the breeding founds for the
coronavirus
in the
Middle East
, according to the BBC has had more than 210 deaths in the last few days mainly in Tehran and Qom.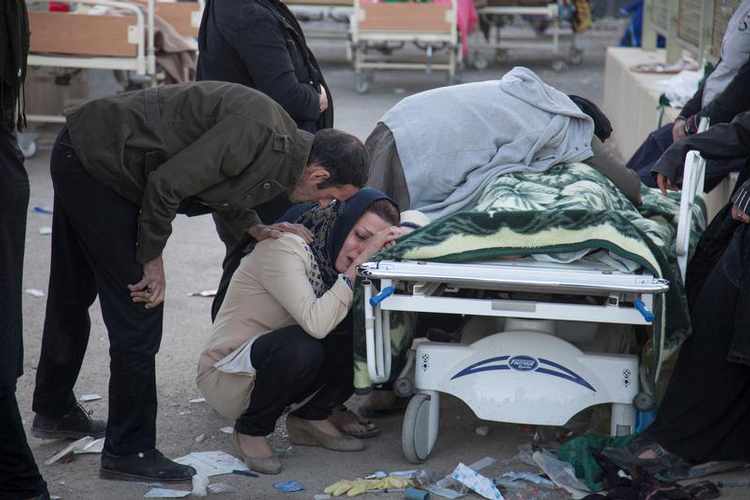 Iranian health authorities however have claimed that the death toll is only 43 and the number infected as 388 as of Friday evening, refuting BBC's reports.
However many sources in
Iran
are verifying BBC claims and even stringers working for
Thailand Medical News
working out of Tehran , Isfahan, Tabriz and Qom are saying that the figures are much more than what BBC is reporting as hospitals all over nationwide are chaotic and there are no test kits or drugs available, while throngs of sick people are arriving continuously and deaths are being withnessed by the minutes.
Iranian health authorities are adopting China's method of concealing figures by simply not reporting deaths that have yet to be tested positive for the
coronavirus
though there are no test kits available in the first place.
The
coronavirus
is rampant in very city, district, town and village in Iran according to on the ground reporters with overflowing hospitals and chaotic scenes everywhere.
The government has lost control to manage the outbreak with even its own members contracting the
coronavirus
.
The vice-President for Women's and Family Affairs, Masoumeh Ebtekar, and Deputy Health Minister Iraj Harirchi are among several senior officials who have been infected while lots more of government officials and politicians have been hospitalized.
The
coronavirus
has already been reported in many army bases and police quarters, fearing that these will also become centers of mass infections.
"Just looking at the scene on the ground level, it is so apparent that the Iranian Government is not only lying to the world but also to its own people. How on earth can there be only 388 infected cases and 43 deaths only so far, "one local media reporter commented."
China had sent 5,000
coronavirus
test kits to
Iran
on Friday but even then, that is far from sufficient for the amount of backlog cases that need testing. In just Tehran alone, there are more than 48 hospitals that have a backlog of more than 12,850 suspected cases that have no access to test kits.
Kianoush Jahanpour, head of the Iranian health ministry's public relations department, has said that the Iranian Defense Ministry will produce diagnostic kits for the novel
coronavirus
, known as COVID-19, by next week, but many are skeptical as their doubt that they have the 'knowhow' to make the test kits and suspect that it is just government propaganda.
To date the government is clueless on how to go about to contain the epidemic and despite advise from the Chinese government and even WHO officials, President Hassan Rouhani has ruled out placing any cities or areas in quarantine.
There has also been public concern about the decision not to close the Shia Muslim shrine of Hazrat Masumeh in Qom, which is visited by millions of pilgrims every year. Some restrictions on access have nevertheless been imposed in recent days.
Health Minister Saeed Namaki told state TV that people would be allowed to visit the shrine once they had been given hand-sanitising gels, health information and face masks. He added that the shrine's custodian, Ayatollah Mohammed Saeedi, has said that it should be kept open as a "house for cure" and that "people should be encouraged to come".
The statement shocked medical experts worldwide, questioning the credentials of the Health Minister. Even Saudia Arabia has closed access to holy shrines of Mecca and Medina to avoid mass spread of the disease.
Literally every other Middle-East has closed borders with
Iran
and has banned all travel to and from the country. Most of the other
coronavirus
infections reported in the rest of the middle-east have been linked to
Iran
.
For more on the
Iran coronavirus
epidemic, keep checking at:
https://www.thailandmedical.news/articles/coronavirus