HIV Drug News: Latest Study Shows Fingolimod, A Multiple-Sclerosis Drug Blocks HIV Infections And Eradicates Latent Virus Reservoirs
HIV Drug News
: Researchers at the George Washington University in a new study have discovered that Fingolimod, a US FDA-approved immunosuppressive drug used to treat multiple sclerosis flare-ups, may be used to effectively block HIV infection and reduce the latent virus reservoir.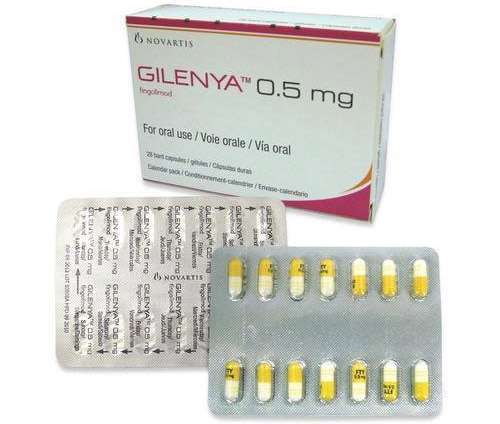 The research findings were published in the journal: PLOS Pathogens.
https://journals.plos.org/plospathogens/article?id=10.1371/journal.ppat.1008679
Dr Alberto Bosque, PhD, MBA, Assistant professor of microbiology, immunology, and tropical medicine at the George Washington School of Medicine and Health Sciences told Thailand Medical News, "While antiretroviral drugs have been effective in treating HIV thus far, drug resistance, negative side effects of antiretroviral therapy, and its varying efficacy underscore the need to develop alternative treatment and prevention options. For the first time, our research team found that by targeting the receptors to the signaling molecule Sphingosine-1-phosphate (S1P), we could effectively block HIV infection and cell-to-cell transmission of the virus and consequently reduce the seeding of the latent virus in the test tube."
Unfortunately, treatment for HIV is lifelong, due to a latent reservoir of HIV-infected cells that may reactivate at any time. In addition to other drawbacks, current antiretroviral therapies do not specifically target latent infection.
Exploring ways to not only target infection, but also reduce the latent reservoir would have a great impact on the nearly 48 million people living with HIV worldwide.
Fingolimod works by acting as a functional antagonist of S1P receptors. By observing human immune cells, Dr Bosque and his research team found that HIV infection was blocked by targeting S1P receptors with Fingolimod. The team discovered that the HIV life cycle was impacted at multiple levels.
Firstly, Fingolimod reduced the surface density of the HIV receptor in T-cells, inhibiting viral binding and fusion.
Secondly, the drug activated the antiviral restriction factor SAMHD1, leading to a reduction in levels of total and integrated HIV.
Fingolimod, also known as FTY720 or Gilenya, is an immunomodulatory compound that acts as a Sphingosine-1-phosphate receptor that is non-selective agonist and a selective antagonist of S1PR1 . FTY720 was initially synthesized using the naturally occurring fungal compound myriocin (ISP-1).
The pharmaceutical drug is clinically approved for treatment of Multiple Sclerosis and is well-tolerated when taken orally on a daily basis. FTY720 has activity at four of the five S1P receptors (S1PR1, 3, 4 and 5) and has been shown to cause downregulation of S1PR1 in lymphocytes and act as a modulator of S1P signaling, effecting changes in chemotaxis, proliferation, and cell cycle state of lymphocytes and other cells. In the case of S1PR1, FTY720 binds to this receptor when phosphorylated and causes its internalization and loss of signaling.
Significantly, S1PR1 is highly co-expressed with the HIV-1 coreceptor CCR5 on CD4 T cells and that targeting of S1PR1 reactivates HIV-1 from latency in an NF-κB-dependent manner.
Recently, Fin golimod has been shown to promote the retention of T cells in the lymph node in SIV-infected non-human primates with a subsequent reduction in the levels of SIV DNA in the blood.
This further indicates an interplay between S1P signaling and progression of HIV infection, inhibition of glycosphingolipid metabolism was shown to impact susceptibility of CD4 T cells to infection, and an impaired response to S1P and altered Akt signaling of lymph node CD4 T cells in chronically infected HIV-1 patients has also been observed.
As a result of the established clinical efficacy and safety of Fingolimod, the study team hypothesized that this immunomodulatory compound could potentially inhibit HIV infection.
The study team reports that modulation of the S1P receptors with Fingolimod reduces the susceptibility of CD4 T cells to both productive and latent HIV infection in primary CD4 T cells and suggest the use of Fingolimod as a potential novel adjuvant to treat HIV infection in prevention as well as curative strategies.
Dr Bosque said, "We believe this compound may be a promising novel therapy for HIV treatment and prevention."
Compared to most current antivirals used in HIV, Fingolimod is less toxic and safer to use and would greatly improve the quality for lives of many. It would also be interesting to explore its use as a PrEP or prophylaxis drug for HIV. Also the price of the generic version of the drug from India is much cheaper than current generic antivirals.
For the latest
HIV Drug News
, keep on logging to Thailand Medical News.