With only two treatment options for primary biliary cholangitis, some hepatologists have cast a new eye on an older class of drugs.
Fibrates, used for the treatment of dyslipidemia in the United States since the 1970s, had been shown to decrease levels of alkaline phosphatase (ALP), said Cynthia Levy, MD, FAASLD, an associate professor of medicine at the University of Miami Miller School of Medicine. By the late 1990s, she said, an interest in fibrates for the treatment of cholestatic diseases started to develop.
Initial studies were conducted in Japan. Two fibrates currently are available: fenofibrate in the United States and bezafibrate in Canada, Europe, Japan and South America. The fibrates are peroxisome proliferator-activator receptor (PPAR) agonists that work through a key nuclear receptor involved in the formation and transport of bile. These drugs also cause several other metabolic effects, Dr. Levy said.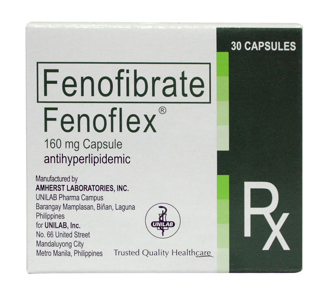 "We believe they have anticholestatic effects because they increase secretion of phospholipids in bile and downregulate synthesis of bile acids, among other actions," said Dr. Levy, who reviewed recent studies of fibrates and other PPAR agonists at the American Association for the Study of Liver Diseases' Emerging Trends Conference.
Several trials have been conducted examining fibrates' role in
primary biliary cholangitis
(PBC), which has two treatment options. The standard is ursodeoxycholic acid (UDCA), but about 30% of patients do not respond to this drug. Obeticholic acid (
Ocaliva
, Intercept), which the FDA approved in 2016, has been helpful in about half of patients but can cause severe itching. Most clinical trials of fibrates involved a small number of patients followed for a short period of time, Dr. Levy said. Two recent European studies were larger.
"Consistently, all the studies show improvements in liver biochemistries," Dr. Levy said. "What is most exciting to me is that it's not just an improvement in ALP that we're seeing, but also improvement in other markers of biologic disease, such as a decrease in immunoglobulin M, and with bezafibrates an improvement in pruritus, which is a horrible symptom of cholestatic diseases."
Despite this improvement, only an estimated 2% to 5% of
PBC
patients in America currently are being managed with fibrates, Dr. Levy said. Not only is use of fibrates for cholestatic disease considered to be off-label, but the
Physicians' Desk Reference
states that fenofibrate is contraindicated in people with hepatic dysfunction, including PBC, because of older concerns about increased risk for gallstones, said Keith D. Lindor, MD, FAASLD, a senior advisor to the provost at Arizona State University, in Tempe, and a professor of medicine at Mayo Clinic School of Medicine, in Scottsdale. He collaborated with Dr. Levy on trials of fibrates in the United States.
Safety Concerns
Fibrates c an increase creatinine and cause hepatotoxicity, according to Dr. Levy. In addition, the drugs have not yet been shown to improve survival. But fenofibrate is relatively inexpensive, particularly compared with obeticholic acid, Dr. Lindor said. "If you have a suboptimal responder to UDCA, which is not expensive and well tolerated, and you're looking for something else, you have either obeticholic acid, which is expensive, is not always effective and has a number of side effects, or you could use a cheap drug which actually relieves itching and improves ALP dramatically," he said.
Guidelines published last year by the European Association for the Study of the Liver (
J Hepatol
2017;67[1]:145-172) recommend that UDCA should be the first-line pharmacologic treatment for PBC, followed by obeticholic acid—after which clinicians should consider the off-label use of fibrates, Dr. Levy said. "I think as these guidelines start coming out, and people feel more comfortable trying it, we'll see maybe an increase in use."
New PBC guidelines from the AASLD were published this spring in
Hepatology
(in press), said Dr. Lindor, who helped write the recommendations . "We, of course, cannot recommend fibrates because there is not sufficient data to do that, but we tried to pitch the paragraphs on this in a favorable light. It looks promising."
Additional PPAR agonists in clinical trials to watch include seladelpar (CymaBay Therapeutics) and elafibranor (Genfit), Dr. Levy said. A multicenter phase 2 trial of seladelpar in PBC patients (
Lancet Gastroenterol Hepatol
2017;2[10]:716-726) was terminated early because of elevation in transaminases associated with high doses, but still lowered ALP from baseline to week 12 by 53% in patients taking 50 mg and by 63% in patients taking 200 mg. The
drug is now being
evaluated in 2-, 5- and 10-mg doses. A multicenter phase 2 trial examining elafibranor in PBC patients with an inadequate response to UDCA is ongoing.