Eye-Problems-COVID-19: Study Shows That Almost 23 Percent Of Children Hospitalized For COVID-19 Developed Ocular Symptom
Eye-Problems-COVID-19
: A study by Chinese researchers from the Huazhong University of Science and Technology in Wuhan have showed that although most children developed eye symptoms later after contracting COVID-19 disease and as the disease progresses, there is a also growing occurrence of ocular issues appearing as the first sign of SARS-CoV-2 infection in children.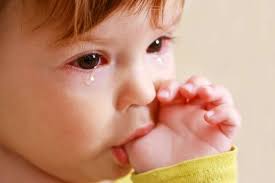 The study findings were published in the journal: JAMA Ophthalmology
https://jamanetwork.com/journals/jamaophthalmology/fullarticle/2769877
Dr Jiang Fagang, a Professor in the department of ophthalmology at Union Hospital and the Tongji Medical College at the Huazhong University of Science and Technology in Wuhan told Thailand Medical News, "This study described ocular manifestations and outcomes in children with confirmed COVID-19 and identified relevant affecting factors."
He reported, "In our study, among 216 children hospitalized with COVID-19 in Wuhan, China, 49 (22.7%) had ocular manifestations including conjunctival discharge, eye rubbing, and conjunctival congestion. Children with systemic symptoms or cough were more likely to develop ocular symptoms, which were normally mild and recovered or improved by minimal eye-drops or self-healing."
However 9 cases were of a worrisome trend as these children displayed ocular symptoms as the first signs of being infected with the COVID-19 disease.
In the study, diagnosis of COVID-19 was confirmed by SARS-CoV-2 RT-PCR analysis of nasopharyngeal swabs.
The study team examined the children's medical records along with answers to electronic questionnaires designed to obtain additional information on ocular involvement, including onset and duration of ocular symptoms, as well as topical medication if applicable.
It was found that most of the children ie about 193, had an exposure to a family member with confirmed (173) or suspected (20) COVID-19.
Also among the 216 children, 93 had no systemic or respiratory symptoms prior to being tested. The most common symptoms among symptomatic children were fever (81) and cough (79). All the children with mild (101) or moderate (115) symptoms recovered.
In most cases, the initial symptoms were predominantly fever (81) and cough (79). Other symptoms included diarrhea (11), fatigue (10), nasal discharge (7), nasal congestion (6), conjunctival discharge (5) and conjunctival congestion (4).
A total of 49 children had ocular manifestations, most often, conjunctival discharge (27), eye rubbing (19) and conjunctival congestion (5).
Importantly, children with systemic symptoms appeared more likely to have ocular symptoms and it is plausible that cough can lead to ocular infection through inevitable hand-eye contact in children and/or that the force of the cough could push nasopharyngeal secretions from the nasolacrimal duct into the conjunctival sac.
Most ENT experts said that they were not surprised by the study findings as it is known that viral illnesses of most types can cause nonspecific symptoms when they involve mucus membranes and the respiratory tract. The eyes are physically con nected to the nose and throat so any virus that is in the mouth, nose and throat has a direct passageway to the eyes.
Also it is important to note that most of the children had other symptoms before the ocular manifestations emerged.
However in cases where ocular symptoms first appeared, it could be a worrisome sign as in the case of pink eye, children could spread this from one child to another.
However it should be noted that almost all the children recovered from their eye symptoms according to the study team.
For more on
Eye-Problems-COVID-19
, keep on logging to Thailand Medical News.